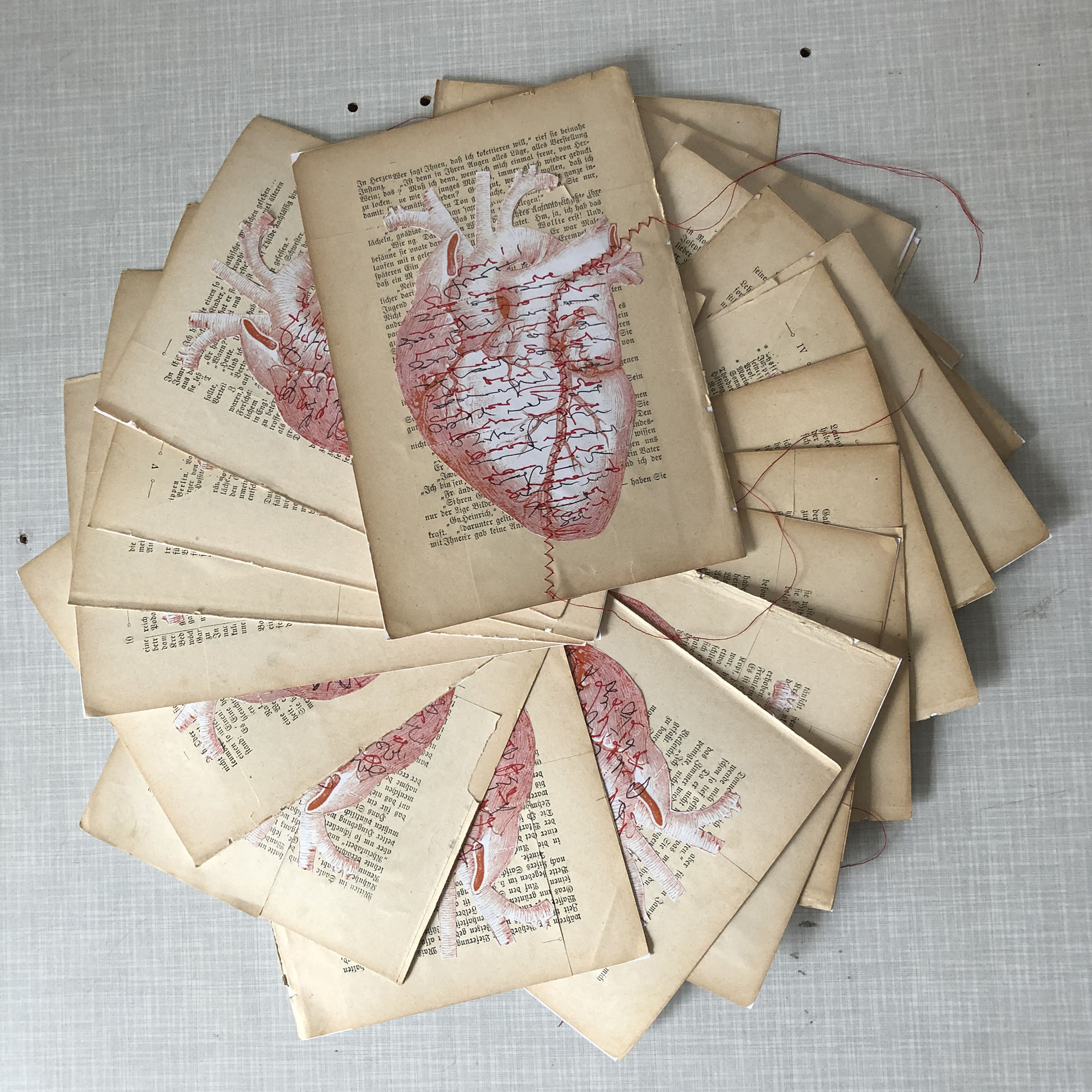 Herzlichen Dank Nicola Winborn für die Einladung, bei Deinem Sammelmagazin "Attic Zine" teilzunehmen, nun schon zum 5. Mal. Dieses Zine ist den Farben gewidmet, diesmal ist das Thema ROT.
"Der Moment der Wahrheit" – 20 Original Arbeiten in Größe A5 – Hintergrund: Seiten von Zeitschriften von 1903, Herz: Kopie, benäht und beschriftet mit asemischer Schrift – alle Arbeiten nummeriert und signiert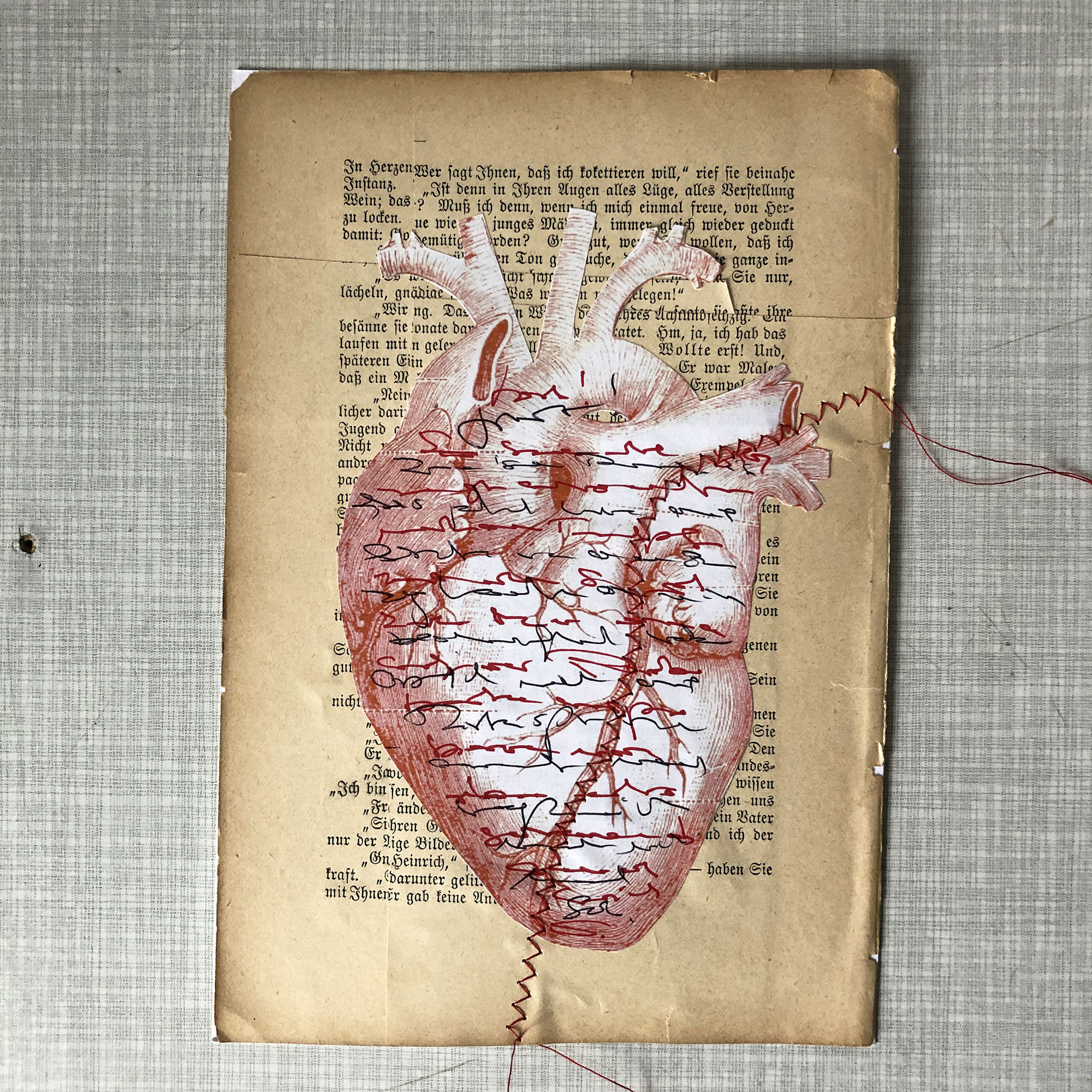 Many thanks Nicola Winborn for the invitation to participate in your assembling magazine "Attic Zine", now for the 5th time. This zine is dedicated to colors, this time the theme is RED.
"The moment of truth" – 20 original works in size A5 – background: pages of magazines from 1903, heart: copy, sewn and inscribed with asemic writing – all works numbered and signed.