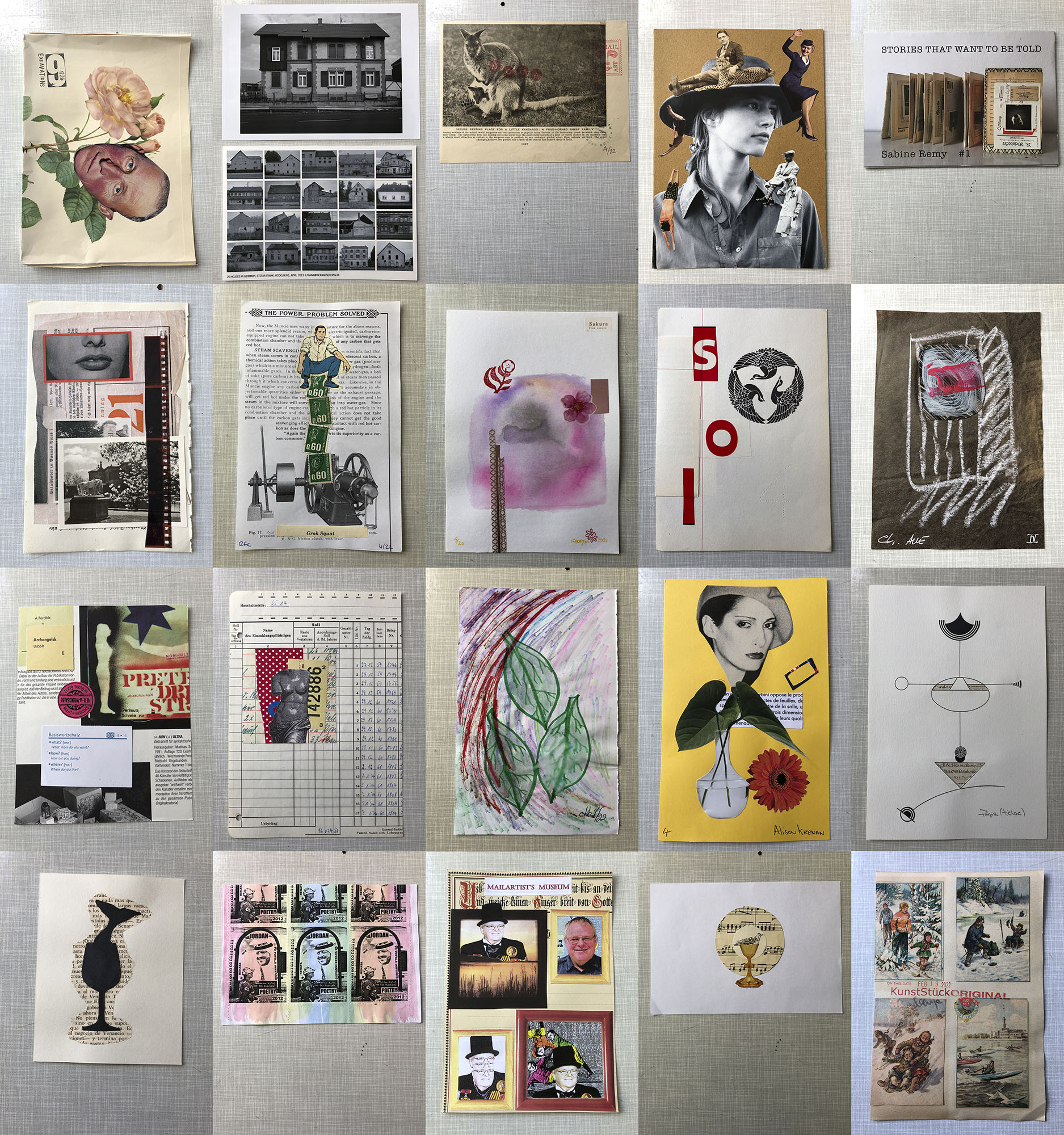 Ich habe erneut bei dem Magazine Excavations von Svenja Wahl teilgenommen:
18 Künstler haben je 18 Originalarbeiten in DinA 5 erstellt und an Svenja geschickt. Daraus entstand ein Magazin mit jeweils 18 Originalarbeiten aller Teilnehmenden in einer Auflage von 18 Stück. Jeder der Teilnehmenden hat ein Exemplar des Magazins erhalten.
Hier nun ist Excavations No 9 (siehe oben). Alle Teilnehmenden sind unten aufgelistet.
Dieses mal habe ich mein Zine #1 (Übersicht siehe unten) und Original-Collagen (am Ende des Beitrags) gesendet, die auf einer Arbeit im Zine basieren. Die Grundlage von Zine #1, "Geschichten, die erzählt werden wollen", ist eines meiner Bücher, das ich 2021 kreiert habe. Auf der Rückseite des Zines ist ein Poster mit den ganzen Einzelseiten des Buches.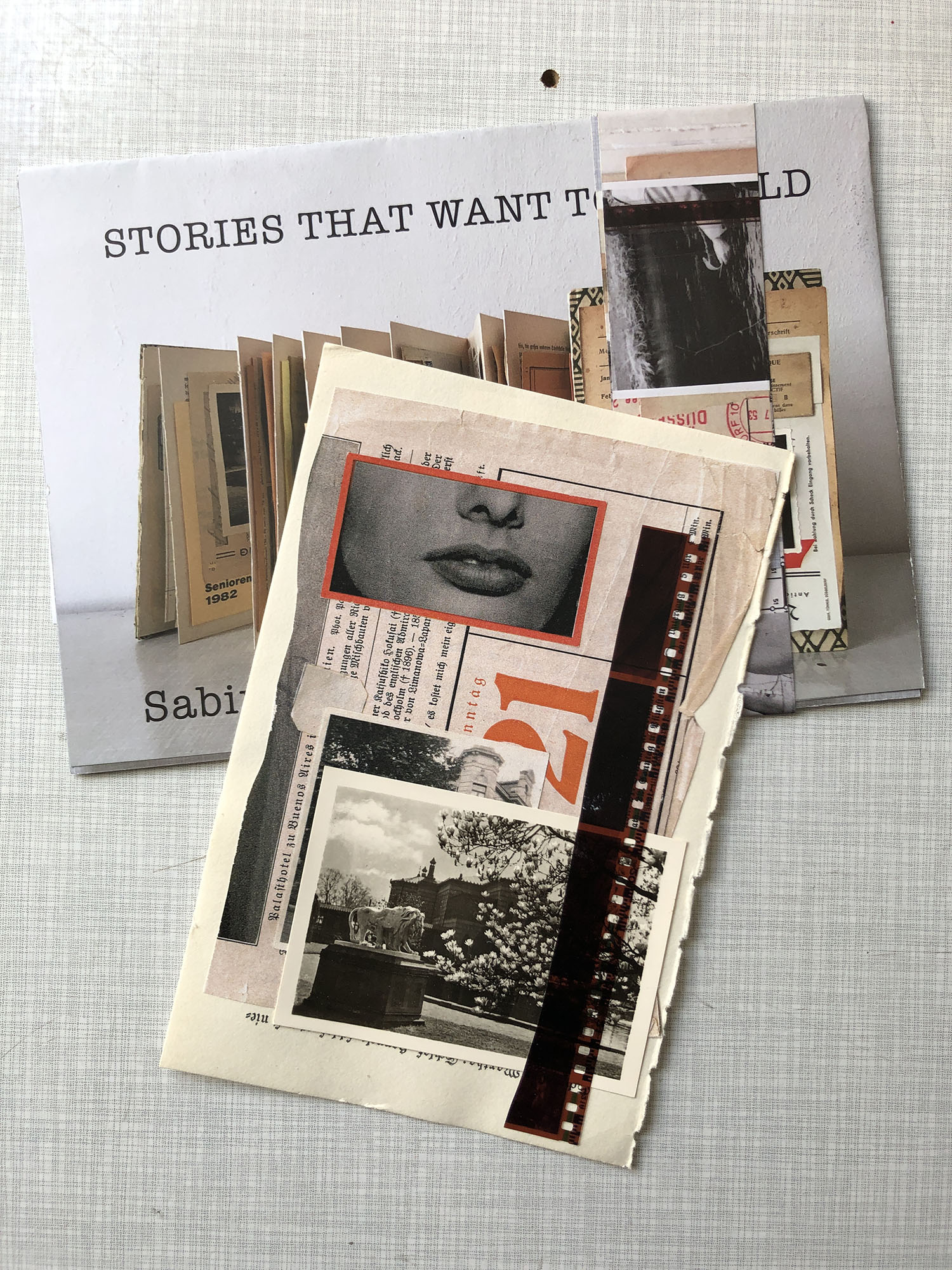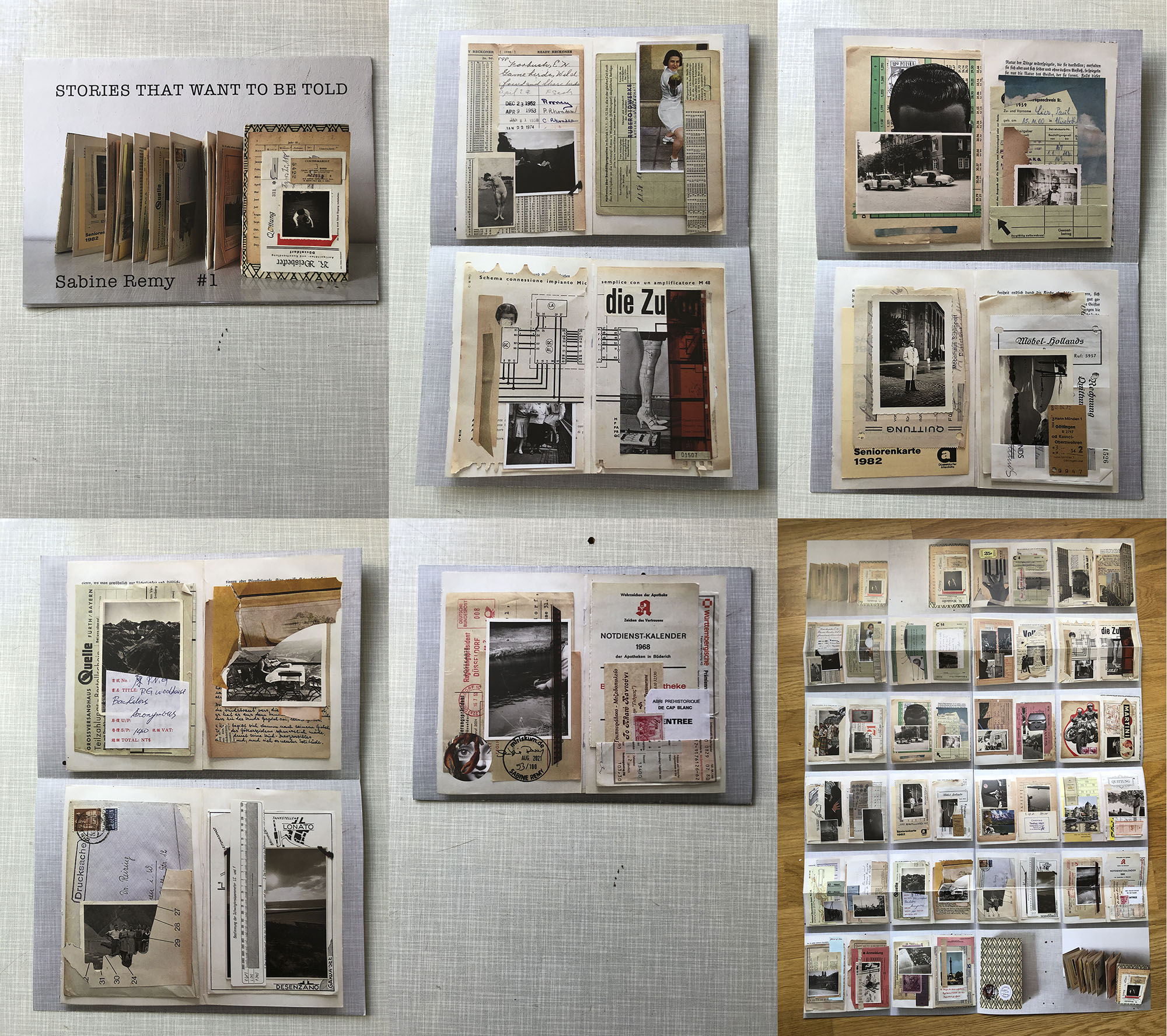 I took part in the assembling magazine "Excavations" running by Svenja Wahl: 18 artists created 18 original works and send them to Svenja. This resulted in a magazine including 18 original works of each participant with an edition of 18 copies. Each participant received one copy of the magazine.
And here is Excavations No 9 (see above). All participants are listed below.
This time I sent my zine #1 (second overview above) and original collages (at the end of the post) based on a work in the zine. The basis of Zine #1, "Stories that want to be told", is one of my books that I created in 2021. On the back of the zine is a poster with all the individual pages of the book.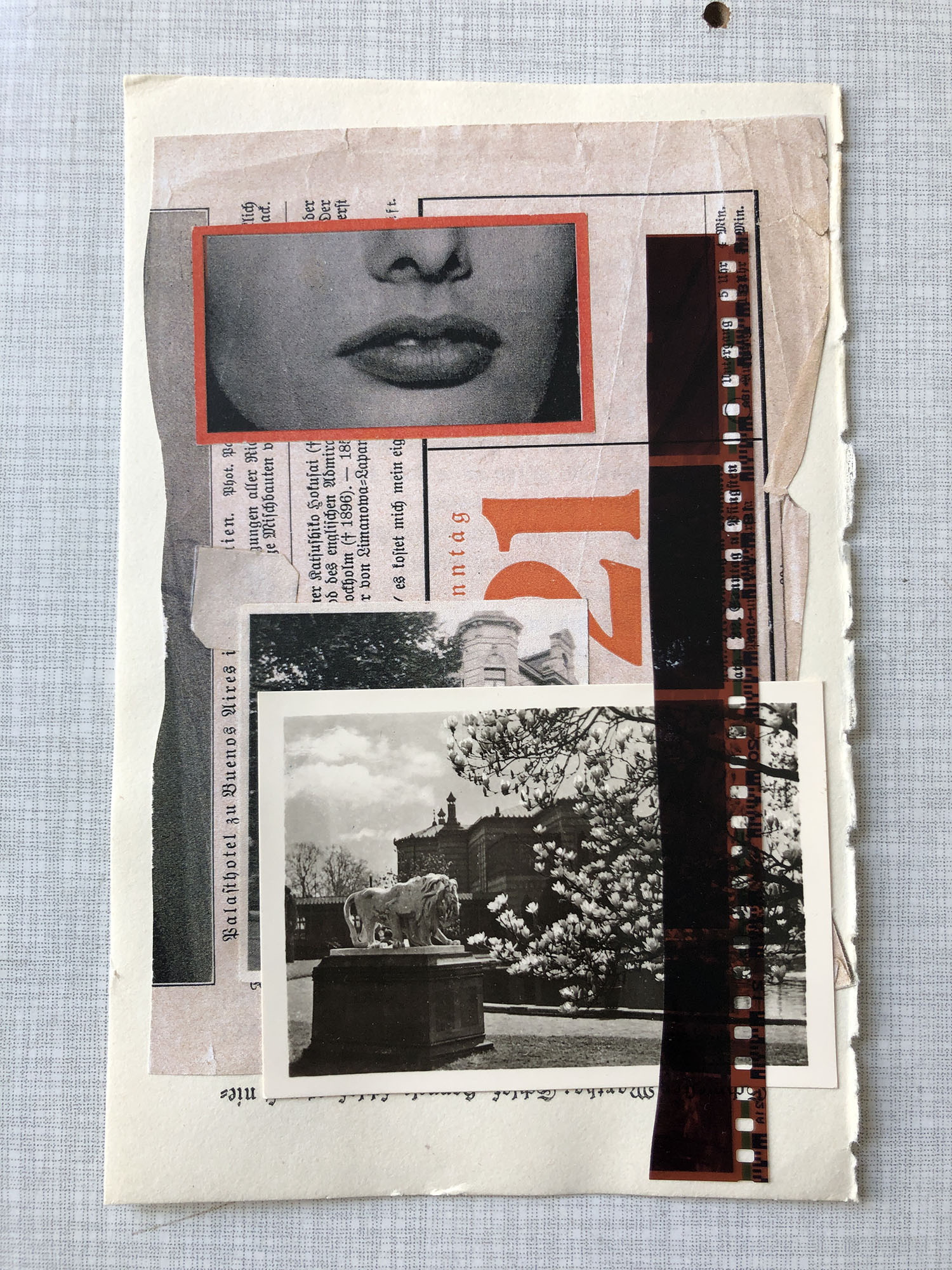 Teilnehmenden / participants:
Stefan Frank (D), Vizma Bruns (AUS), Desireé de Lust (BEL), Sabine Remy (D), RF Côté (CAN), Georgia Grigoriadou aka Gina Geo (GRC), Marina Salmaso (DNK), Christian Allee Nada Zero (FR), Jürgen Olbrich (D), Stefan Heuer (D), Diane Bertrand (CAN), Alison Keenan (CAN), Patrizia TicTac (D), Jaoquin Gómez (E), Giovanni & Renata StraDaDa (I), Siggi Liersch (D), Svenja Wahl aka Lottchen Echo (D), Laurence Gillot (F)