Ich freue mich sehr, bei Adam Roussopoulos´ Künstler-Briefarken-Sammelmagazin zum ersten Mal dabei zu sein! Es wir eine Ray Johnson Ausgabe werden.
Ich habe Adam 25 Bögen (signiert, nummeriert) geschickt, die er nun perforieren wird – eine Art Kollaboration also. Wie toll – herzlichen Dank dafür Adam!
Ich bin so gespannt auf das Magazin!
Die Eckdaten zur Teilnahme siehe unten.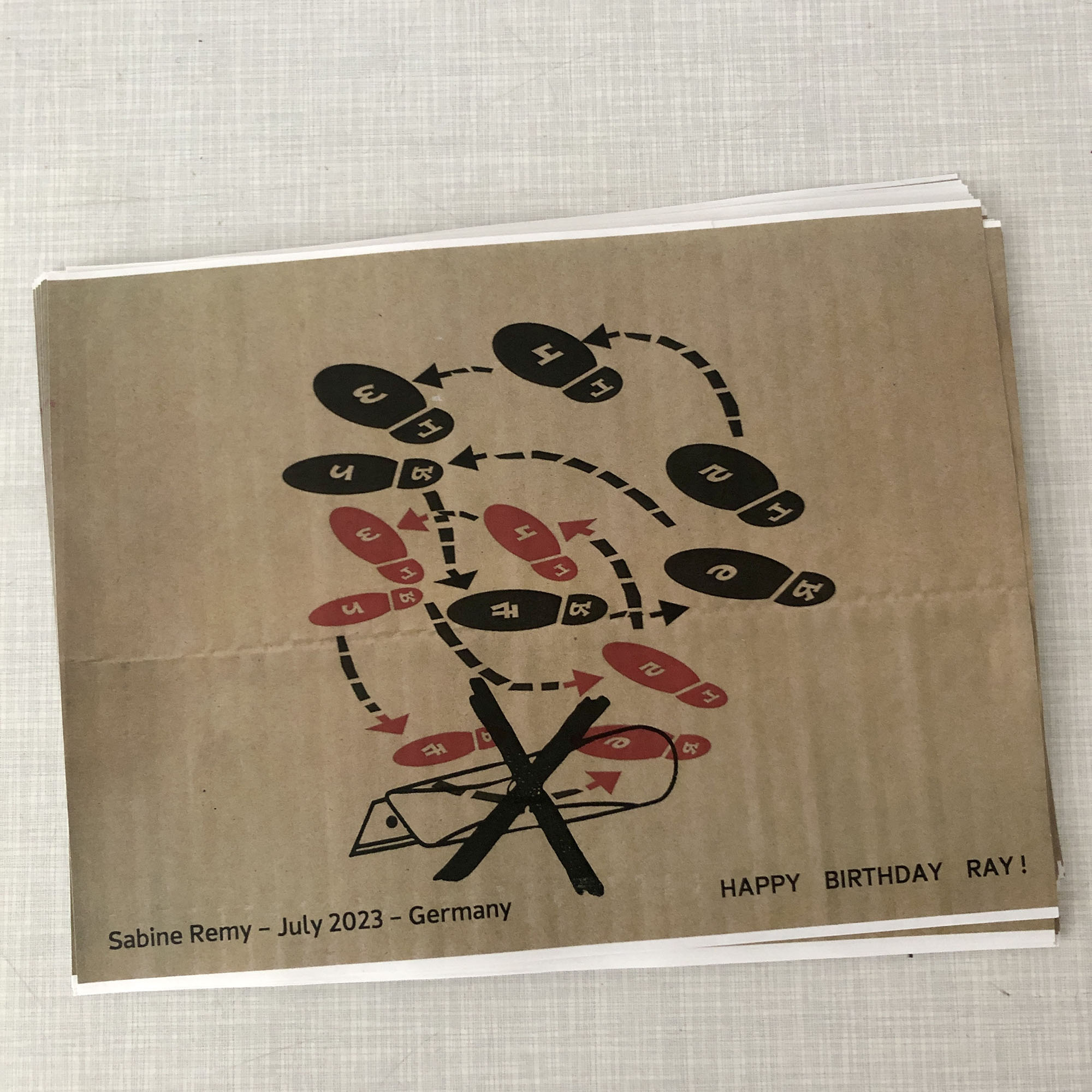 english version:
I'm very excited to be joining Adam Roussopoulos' artist stamp assemblingzine for the first time! It will be a Ray Johnson issue.
I sent Adam 25 sheets (signed, numbered) that he will now perforate – so a collaboration of sorts. How great – thank you so much for that Adam!
I am so excited about the magazine!
The key data for participation see below.
Ray Johnson's B-day
DUE DATE 2023-08-01 // 10 DAY(S) LEFT FOR SUBMISSION
medium signed and numbered artistamps sheets
required submissions 25
required dimensions 216 x 279 mm | 8.5 x 11 in