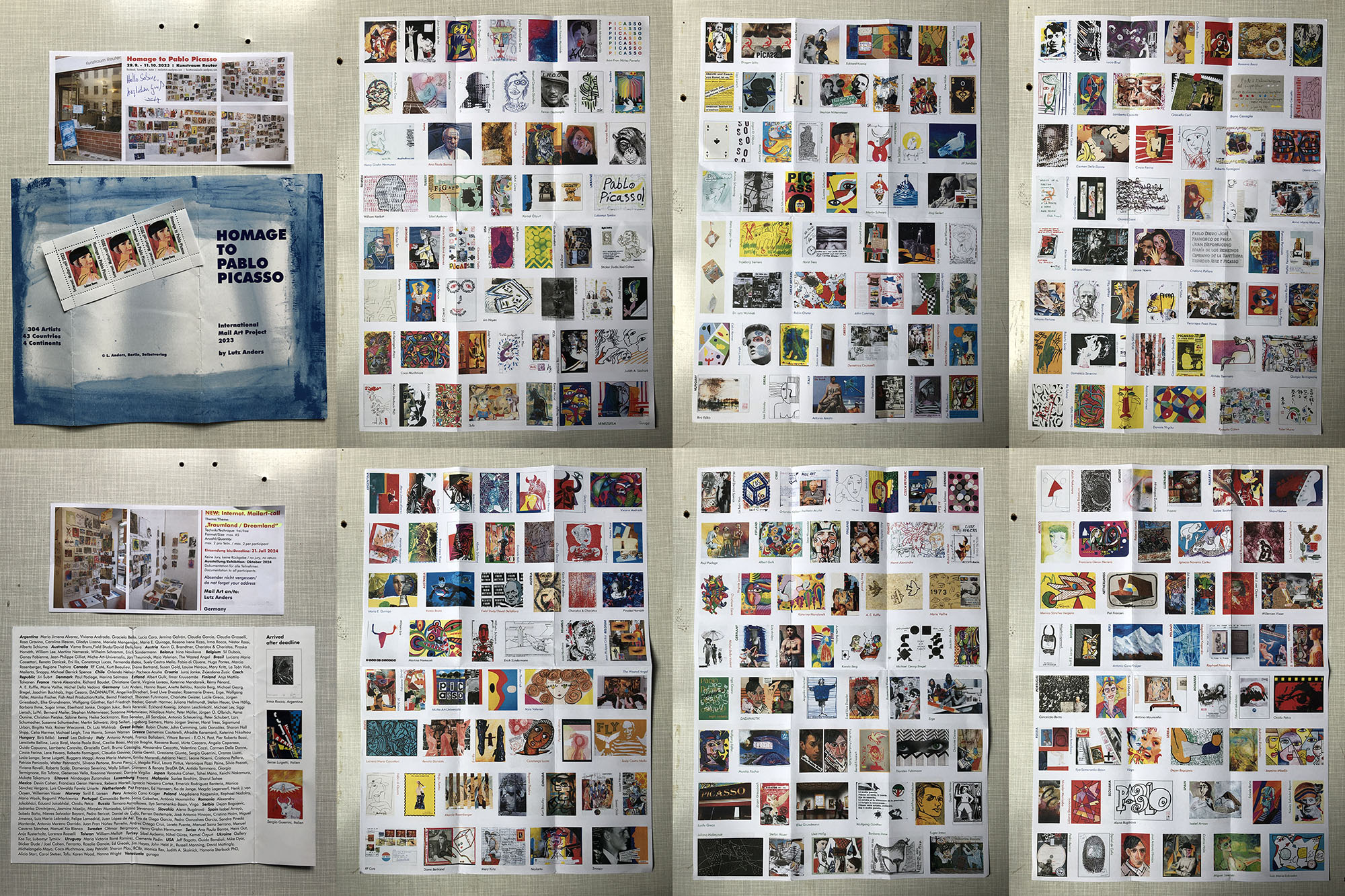 Vielen Dank an Lutz Anders für die Organisation der Mail Art Ausstellung "Hommage an Pablo Picasso" und die wunderbare Dokumentation darüber, die ich neulich erhalten habe!
304 Künstler haben ebensoviele Arbeiten aus 43 Ländern und 4 Kontinenten geschickt. Die Ausstellung fand vom 29.9. – 11.10.2023 im Kunstraum Reuter, Berlin, statt.
Der Katalog in Form von drei beidseitig bedruckten DinA3 Bögen gefällt mir sehr gut – jeder Künstler wurde seinem Werk namentlich zugeordnet. Ein Extra: drei Künstler-Briefmarken mit meiner Einsendung! Super Idee!
Ganz sicher werde ich bei dem nächsten Mail Art Aufruf wieder dabei sein.
Unten ist mein Beitrag zu sehen.
english version:
Many thanks to Lutz Anders for organizing the mail art exhibition "Homage to Pablo Picasso" and the wonderful documentation I received the other day!
304 artists sent as many works from 43 countries and 4 continents. The exhibition took place from 29.9. – 11.10.2023 at Kunstraum Reuter, Berlin.
I really like the catalog in the form of three DinA3 sheets printed on both sides – each artist was assigned to their work by name. An extra: three artist stamps with my entry! What a great idea!
I will definitely be back for the next Mail Art call.
Here you can see my contribution: