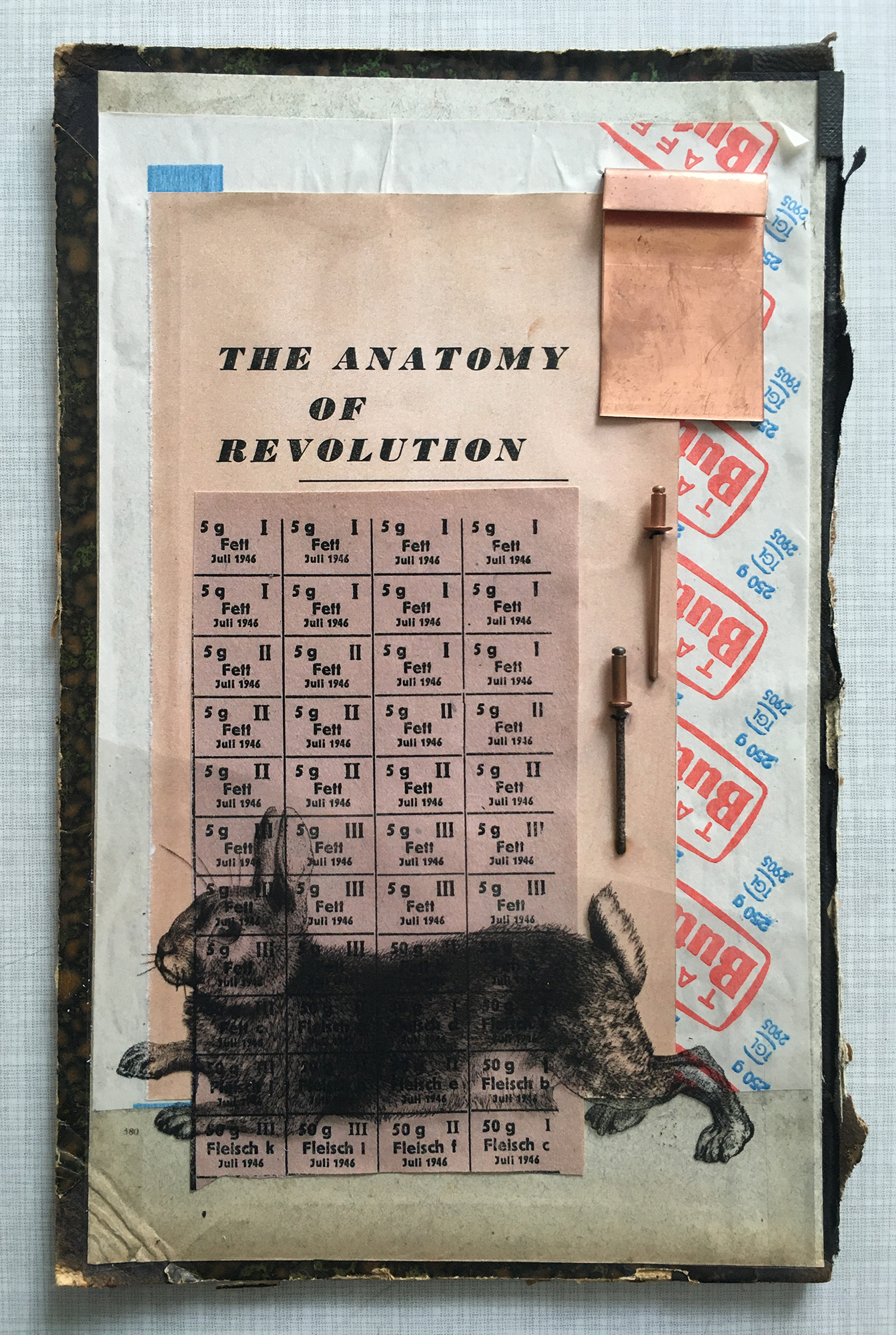 "The Anatomy of Revolution. Hommage an Joseph Beuys"
Collage/ Assemblage auf Buchdeckel – 24,8 x 16,2 cm
Folgende Materialien sind u.a. enthalten: 100+ Jahre alter Buchdeckel / Butterverpackungspapier / Lebensmittelmarken für Fett von 1946 / echte Kupferteile, aufgenäht und aufgeklebt / Innenblatt des Buches "The Anatomy of Revolution" von Crane Brinton.
Mein Beitrag für Geronimo Finns 4. Mail Art Call "100 Years Beuys"
english version:
"The Anatomy of Revolution. Homage to Joseph Beuys"
Collage / assemblage on book cover – 24.8 x 16.2 cm.
Materials included, among others: 100+ year old board / butter wrapping paper / food stamps for fat from 1946 / real copper pieces, sewn and glued on / inside page of the book "The Anatomy of Revolution" by Crane Brinton.
My contribution to Geronimo Finn's 4th Mail Art Call "100 Years Beuys".