Petra Lorenz plant für 2024 im Dada-Zentrum Kamenz (DE) eine Ausstellung als Hommage an Kurt Schwitters.
Das ist mein Beitrag: "Hommage an Kurt Schwitters MERZ-Bau" (2016 7 2023) – die Box enthält 2 Original-Collagen (Papier, Holz) und 22 Color-Prints, Begleittext in Deutsch und Englisch, Dokumentation eines Beitrags zu einem Sammelmagazin
Weiter unten ist eine Übersicht aller Einzelbeiträge zu sehen.
Hier der Text:
"»Kaputt war sowieso alles, und es galt, aus den Scherben Neues zu bauen. Das aber ist MERZ.« […] Nach dem Ende des Ersten Weltkrieges bestimmte Kurt Schwitters die Silbe »Merz« zur Wortmarke seiner Ein-Mann-Bewegung und propagierte damit sein vielfältiges Schaffen in fast sämtlichen Bereichen der Kunst, Literatur und Typografie." (Isabel Schulz – Kurt Schwitters Merzkunst – Klinkhardt & Biermann – 2020)
In den Jahren 1920 bis 1936 schuf Kurt Schwitters in seiner Wohnung in Hannover (Waldhausenstr. 5A) den MERZ-Bau, eine einzigartige Kombination aus Skulptur, Architektur und begehbarer Collage, ein sich über zahlreiche Räume ausdehnendes Gesamtkunstwerk, das während eines Luftangriffs im Zweiten Weltkrieg zerstört wurde. Eine Rekonstruktion ist im Sprengel Museum in Hannover zu sehen.
Der MERZ-Bau gilt als Kurt Schwitters Lebenswerk.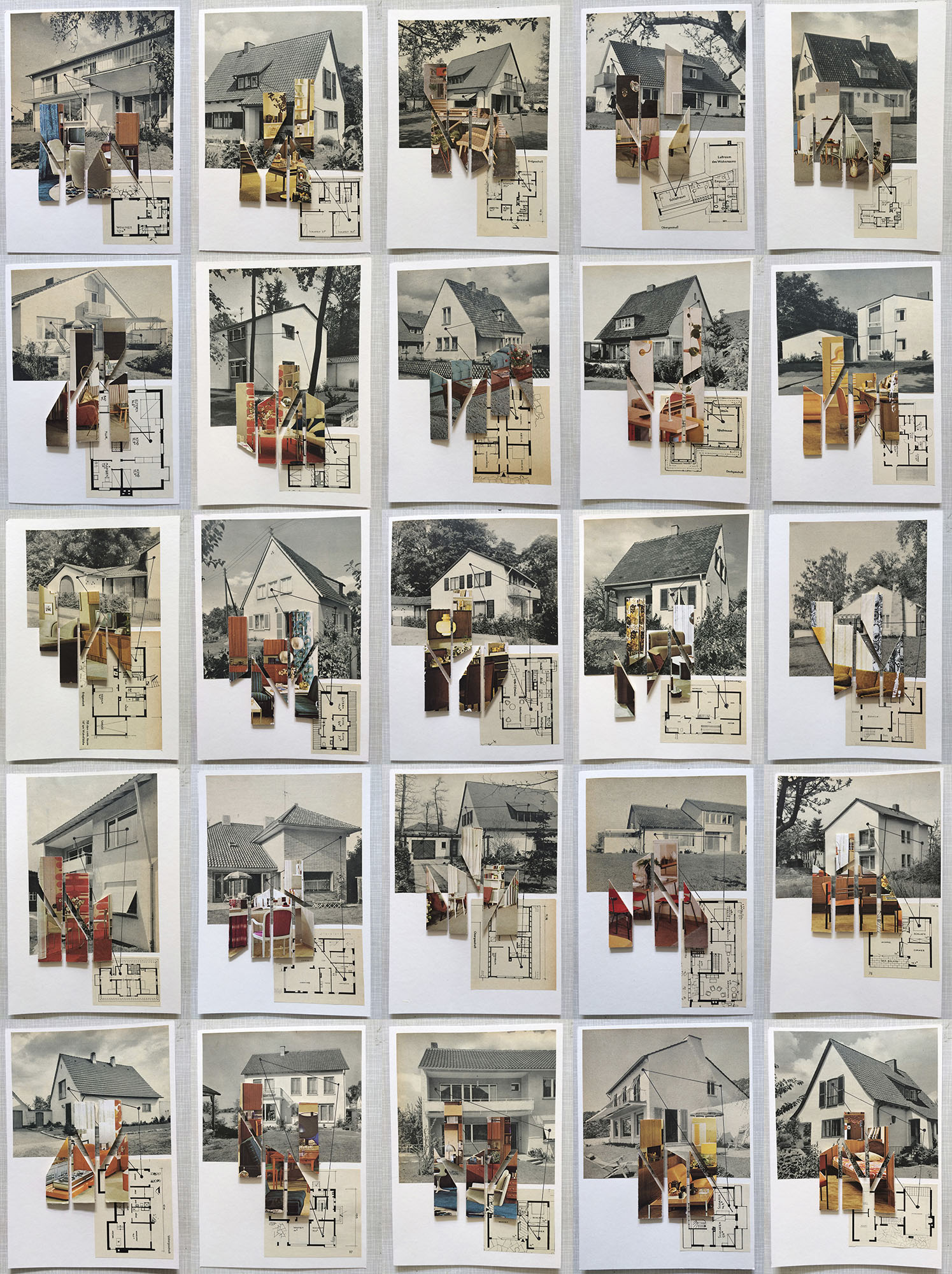 english version:
Petra Lorenz is planning an exhibition in homage to Kurt Schwitters at the Dada-Zentrum Kamenz (DE) in 2024.
This is my contribution: "Homage to Kurt Schwitters MERZ-Bau" (2016 7 2023) – the box contains 2 original collages (paper, wood) and 22 color prints, accompanying text in German and English, documentation of a contribution to an assembling magazine
Above is an overview of all the individual contributions.
""Everything was broken anyway, and the task was to build something new from the broken pieces. But that is MERZ." […] After the end of World War I, Kurt Schwitters designated the syllable "Merz" as the word mark of his one-man movement, propagating his diverse work in almost all areas of art, literature, and typography." (Isabel Schulz – Kurt Schwitters Merzkunst – Klinkhardt & Biermann – 2020)
Between 1920 and 1936, Kurt Schwitters created the MERZ-Bau in his apartment in Hanover (Waldhausenstr. 5A), a unique combination of sculpture, architecture and walk-in collage, a Gesamtkunstwerk / synthesis of the arts extending over numerous rooms, which was destroyed during an air raid in World War II. A reconstruction can be seen at the Sprengel Museum in Hanover, Germany.
The MERZ building is considered Kurt Schwitter's life's work.