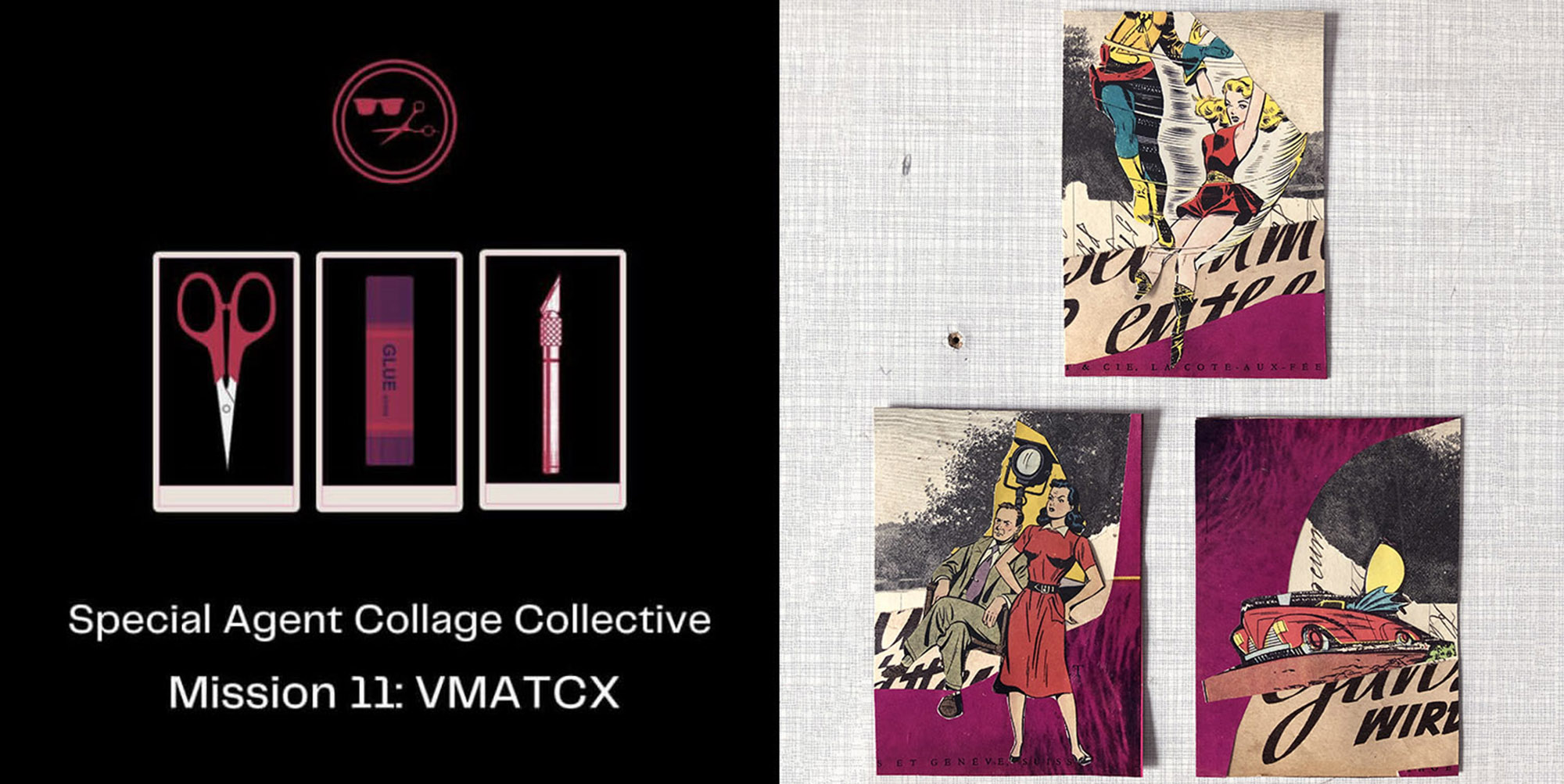 Special Agent Collage Collective (SACC) – wurde von Andrea Lewicki gegründet, die vor guten Ideen für verschiedene Kooperationen/Missionen nur so sprudelt.
Mission 11: VMATCX ist eine von vielen Aktivitäten, die anlässlich des Weltcollagetages am 13. Mai stattfinden!
Was ist VMATCX? Es ist eine Tauschbörse für Künstlerkarten. Es gibt drei Voraussetzungen. Erstens: Die Karten müssen collagiert sein. Zweitens muss die Farbe Viva Magenta (Pantone's Farbe des Jahres) in irgendeiner Weise auftauchen. Sie muss nicht das Thema der gesamten Karte sein, sondern nur ein einzelnes Element. Die letzte Bedingung ist, dass Du 3 Karten verschicken.
Schick die ATCs an die SACC-Zentrale und erhalte drei ATC von verschiedenen Teilnehmern zurück.
Die vollständigen Details finden Sie unter dem Link im Profil.
english version:
Special Agent Collage Collective (SACC) was founded by Andrea Lewicki, who is bubbling with good ideas for various collaborations/ missions.
Mission 11: VMATCX is one of many activities happening for World Collage Day on May 13th!
What is VMATCX? It's an artist trading card exchange. There are three requirements. First, the cards have to be collaged. Second, the color viva magenta (Pantone's color of the year) must show up in some way. Doesn't have to be theme of the whole card, just a single element. The last requirement is you'll send 3 cards.
Mail your cards to SACC HQ and you'll get three back, each from different participants.
Look for the full details at the link in profile.