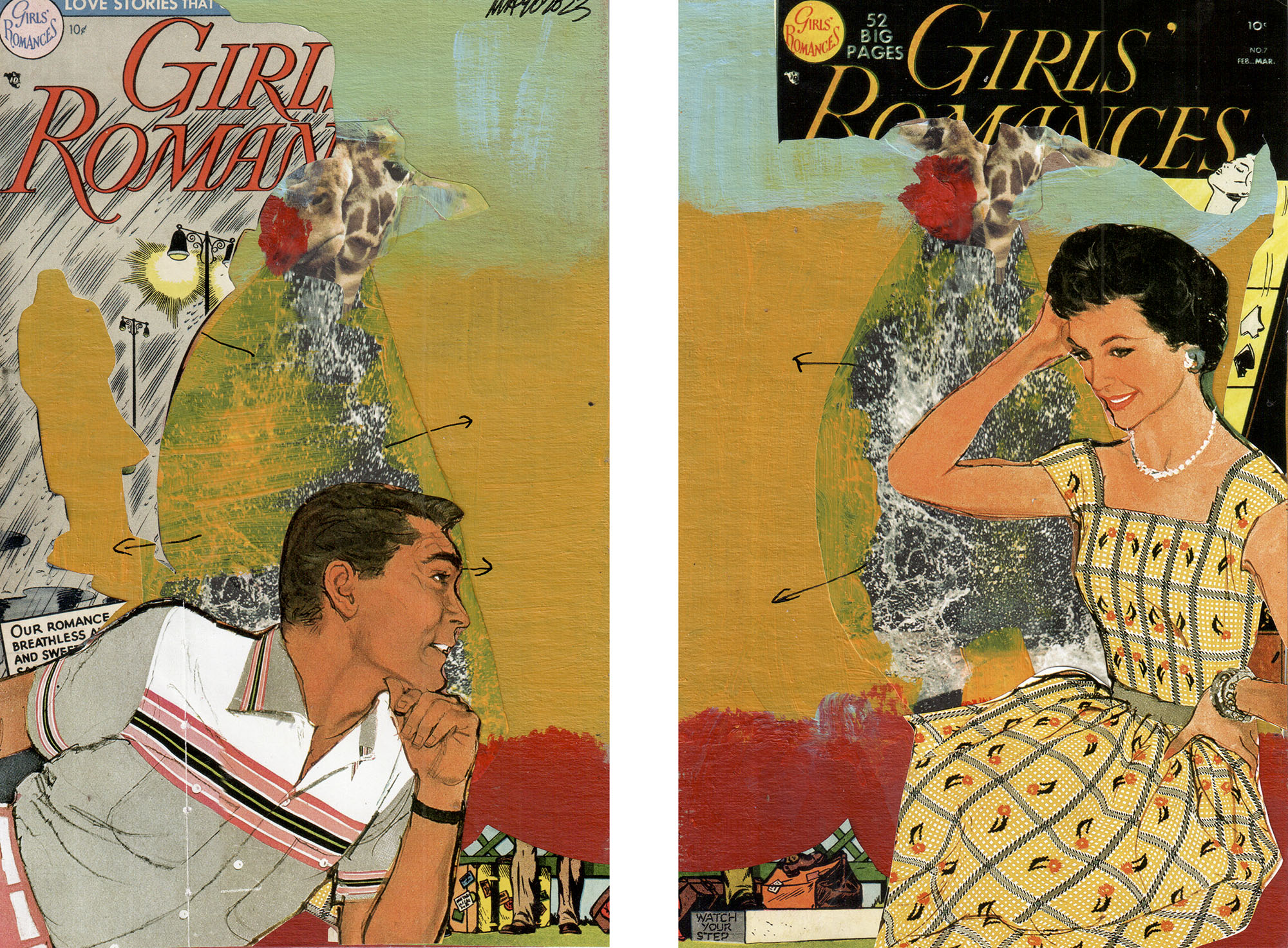 Collaboration Collage No 11 und 12
zwischen Michelangelo Mayo und mir – jede je 21,5 x 14 cm
Im vorherigen Artikel habe ich das Starterset gezeigt, dass mir Michelangelo geschickt hat – er hat jedes Motiv in zweifacher Ausfertigung erstellt, so dass es immer Doppel-Arbeiten ergeben hat. Hier sind nun die ersten zwei zu sehen. Eine geht zurück an Michelangelo – die andere behalte ich.
In the previous article, I showed the starter set that Michelangelo sent me – he made each motif in duplicate, so it always resulted in double work. Here you can see the first two. One goes back to Michelangelo – the other I keep.