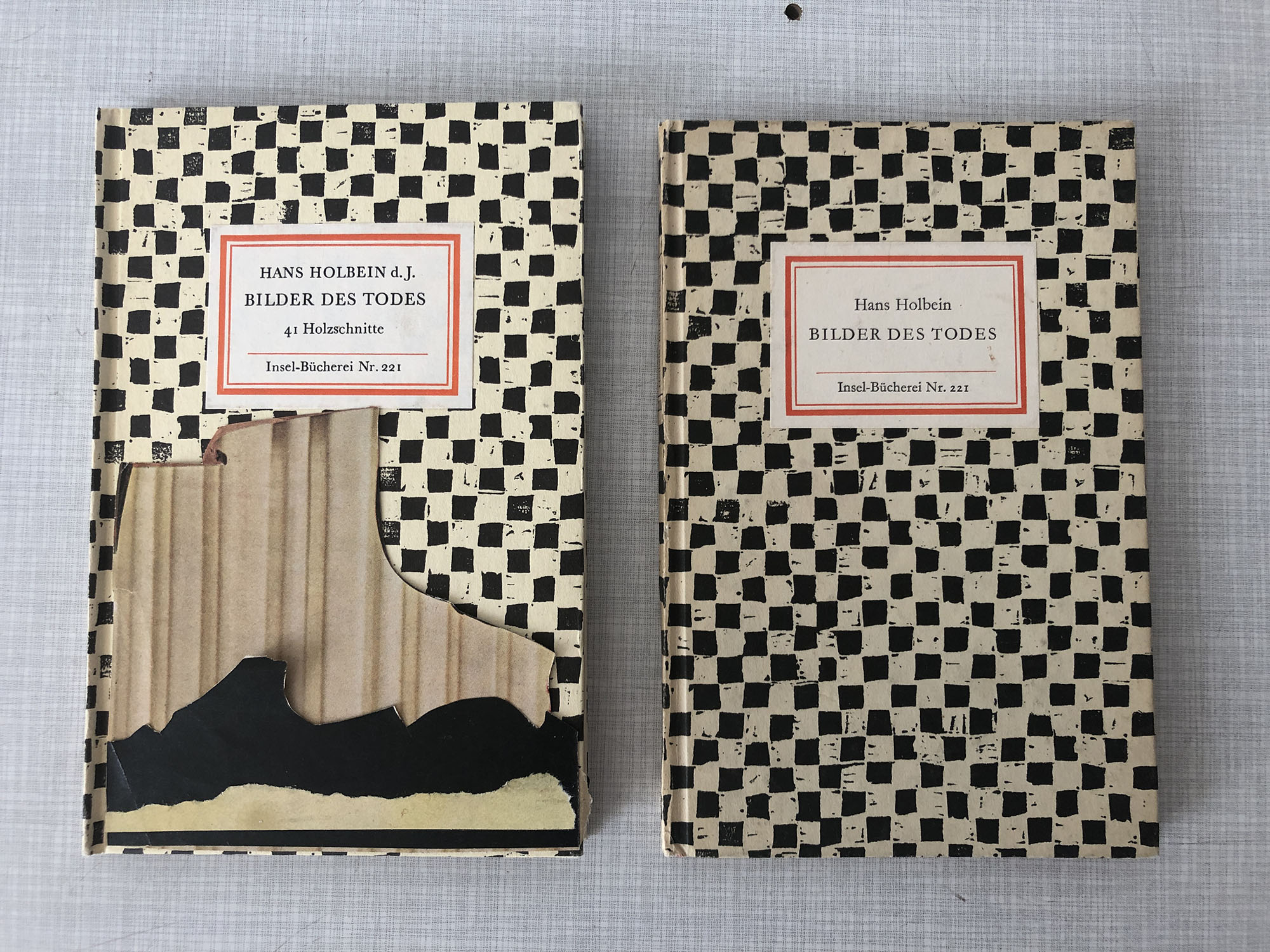 Nach einer wirklich langen Pause: Das ist mein Starterset für mein fortlaufendes Kollaborationsprojekt "Die ungleichen Zwillinge" – dieses mal an Doug Schulte Ausgangsmaterial: Insel Bücherei Nr  221 – Hans Holbein – Bilder des Todes.
Das Projekt habe ich 2018 begonnen: Zwei gleiche Bücher aus der Insel Bücherei dienen als Grundlage. Diese werden von mir zusammengestellt und an den jeweiligen Kollaborationspartner verschickt. Beide gestalten eins der beiden Bücher als Starter, beide beenden das jeweils andere, so dass am Ende zwei Originale Bücher entstanden sind. Jeder erhält sein gestartetes Buch zurück.
Bislang haben 42 Collage-Freunde mitgemacht – das heißt: 84 Bücher sind fertig!
Die Bücher wurden schon mehrfach ausgestellt und das Projekt vorgestellt im KOLAJ Magazin  und im Contemporary Collage Magazin.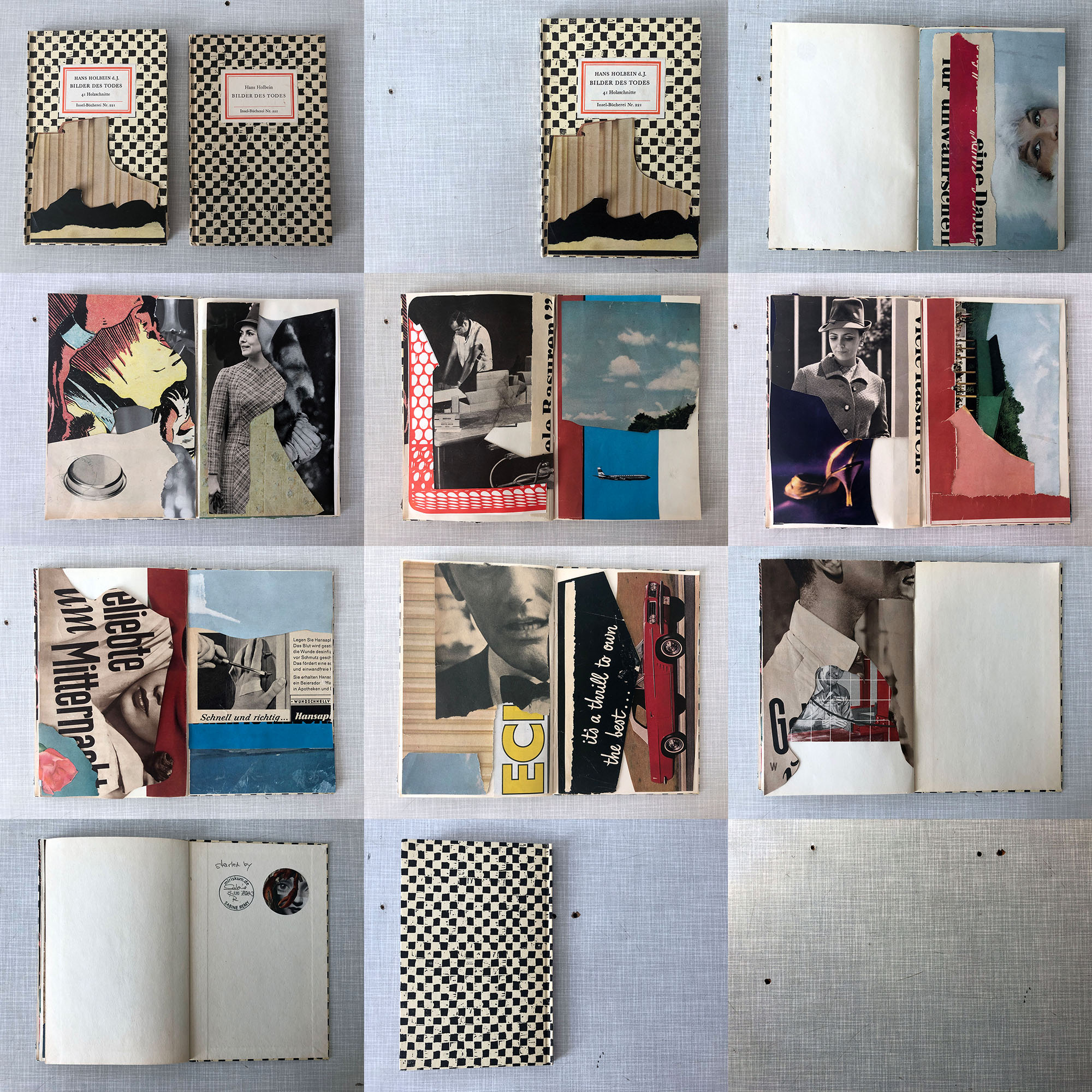 After a really long break: This is my starter set for my ongoing collaboration project "The Unequal Twins" – this time to Doug Schulte
Source material: Insel Bücherei Nr 221 – Hans Holbein – Bilder des Todes.
I started the project in 2018: Two identical books from the Insel Bücherei serve as the basis. These are put together by me and sent to the respective collaboration partner. Both design one of the two books as a starter, both finish the other, so that in the end two original books are created. Each receives their started book back.
So far 42 collage pals have participated – that means: 84 books are finished!
The books have been exhibited several times and the project has been featured in KOLAJ Magazine and Contemporary Collage Magazine.