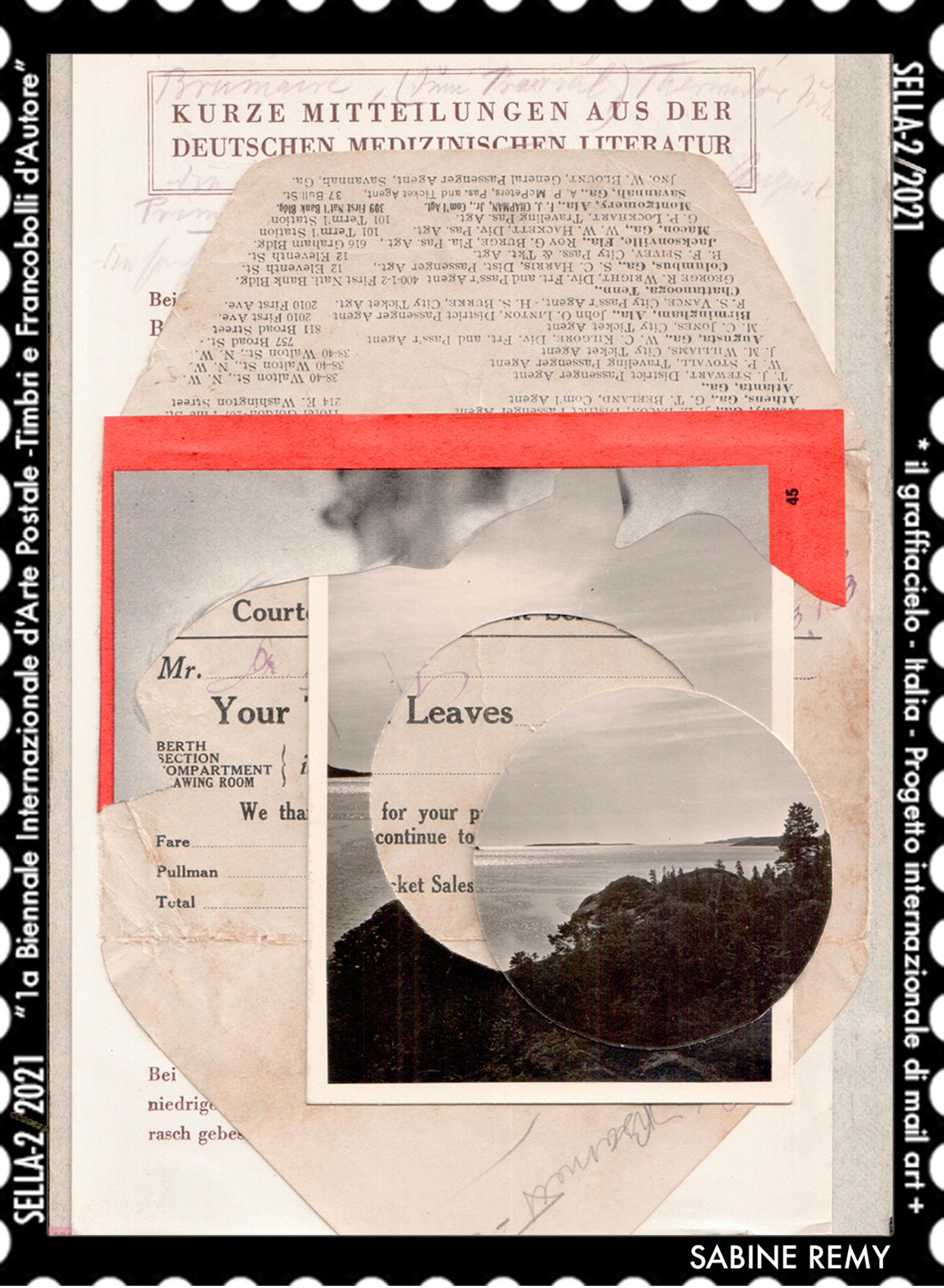 Ich habe meine aktuelle Collage genutzt, um an  der 1. Internationalen Biennale von Autorenbriefmarken, organisiert von Maya Lopez, teilzunehmen, zu der sie mich eingeladen hat. Aus den Einsendungen werden Tafeln mit jeweils 31 Briefmarken erstellt. Ich bin gespannt.
Die einzelnen Werke und die komplette Serie werden für Publikationen, virtuelle und / oder reale Ausstellungen, Wanderausstellungen und kulturelle Veranstaltungen verwendet.
I used my current collage to participate in the 1st International Biennial of Authors' Stamps, organized by Maya Lopez, to which she invited me. The entries will be used to create panels of 31 stamps each. I am excited.
The individual works and the complete series will be used for publications, virtual and / or real exhibitions, traveling exhibitions and cultural events.