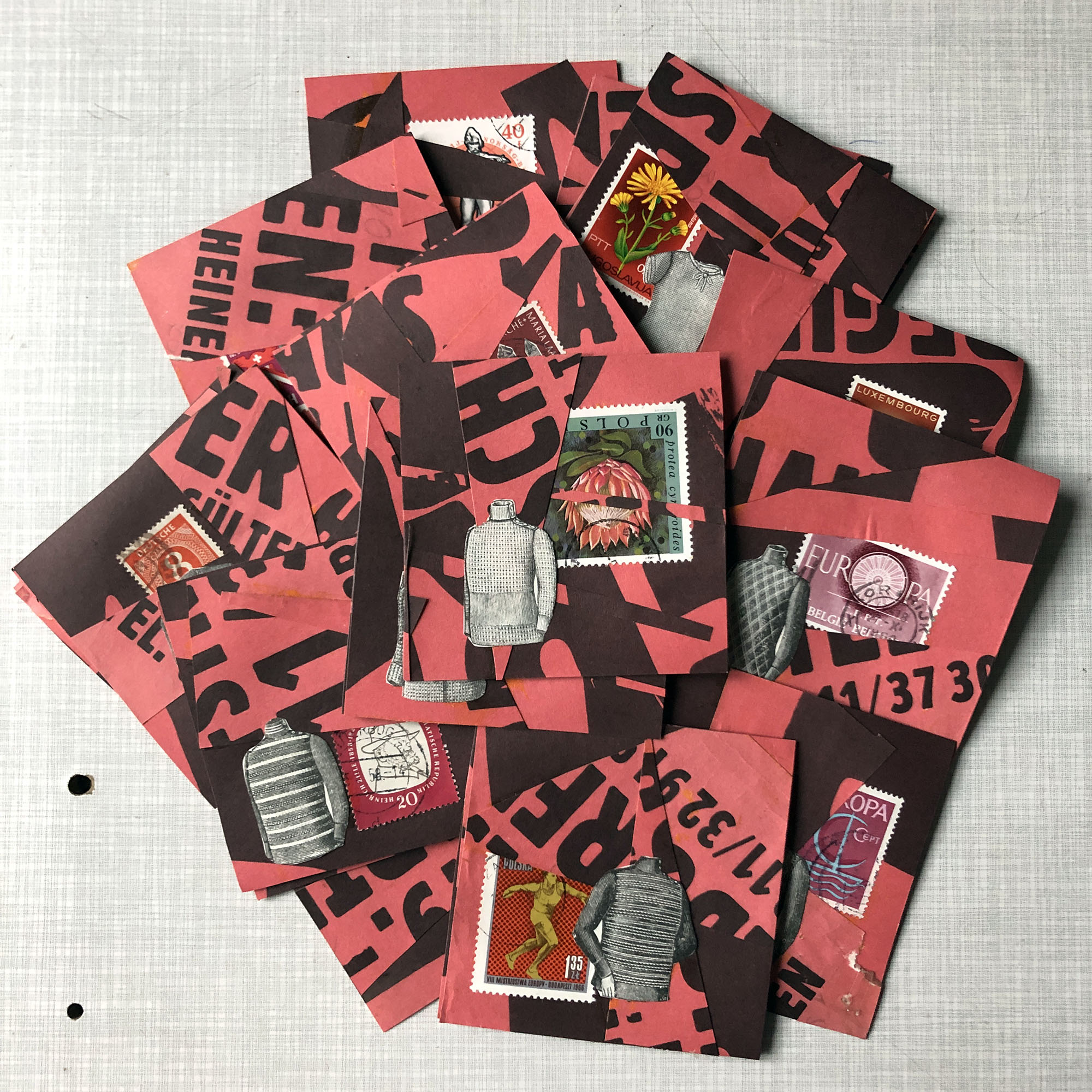 Die Aufrufe von Special Agent Collage Collective SACC unter der Leitung von Andrea Lewicki sind immer ein großer Spaß.
Dieses Mal lautete die Mission #10: Circulaire 132
Hierbei handelt es sich um ein kooperatives Projekt mit dem Sammelmagazin Circulaire 132 von R.F. Côté, bei dem ich schon häufig mitgemacht habe.
Die Aufgabe: "Erstelle 25 Collagen, die nicht größer als 8x8cm sind, für  Circulaire 132 Mail Art Zine, das von R.F. Côté organisiert wird. Das Tüpfelchen auf dem "i" bei diesem Projekt ist, dass es am "Welttag der Collage" abgestempelt wird!"
Oben ist mein Beitrag zu sehen – im nächsten Artikel zeige ich das Sammelmagazin, dass ich kürzlich erhalten habe.
english version:
Special Agent Collage Collective SACC's calls, led by Andrea Lewicki, are always great fun.
This time the mission was #10: Circulaire 132.
This is a cooperative project with R.F. Côté's assembling magazine Circulaire 132, which I have participated in many times.
The task: "Create 25 collages no larger than 8x8cm for Circulaire 132 mail art zine organized by R.F. Côté. The cherry on the top for this project is that it will be postmarked on "World Collage Day"!"
Above is my contribution – in the next article I show the collectible magazine I recently received.