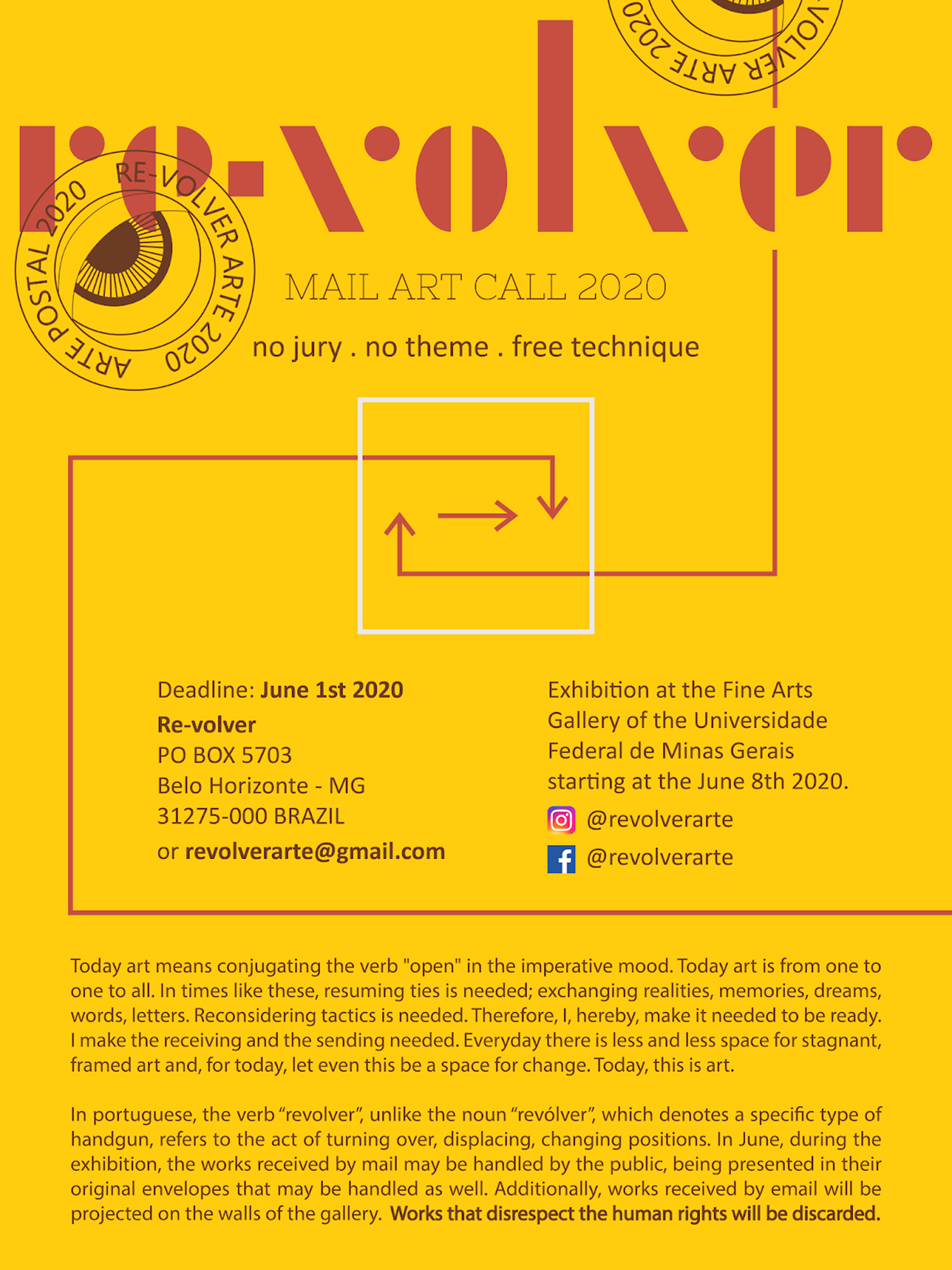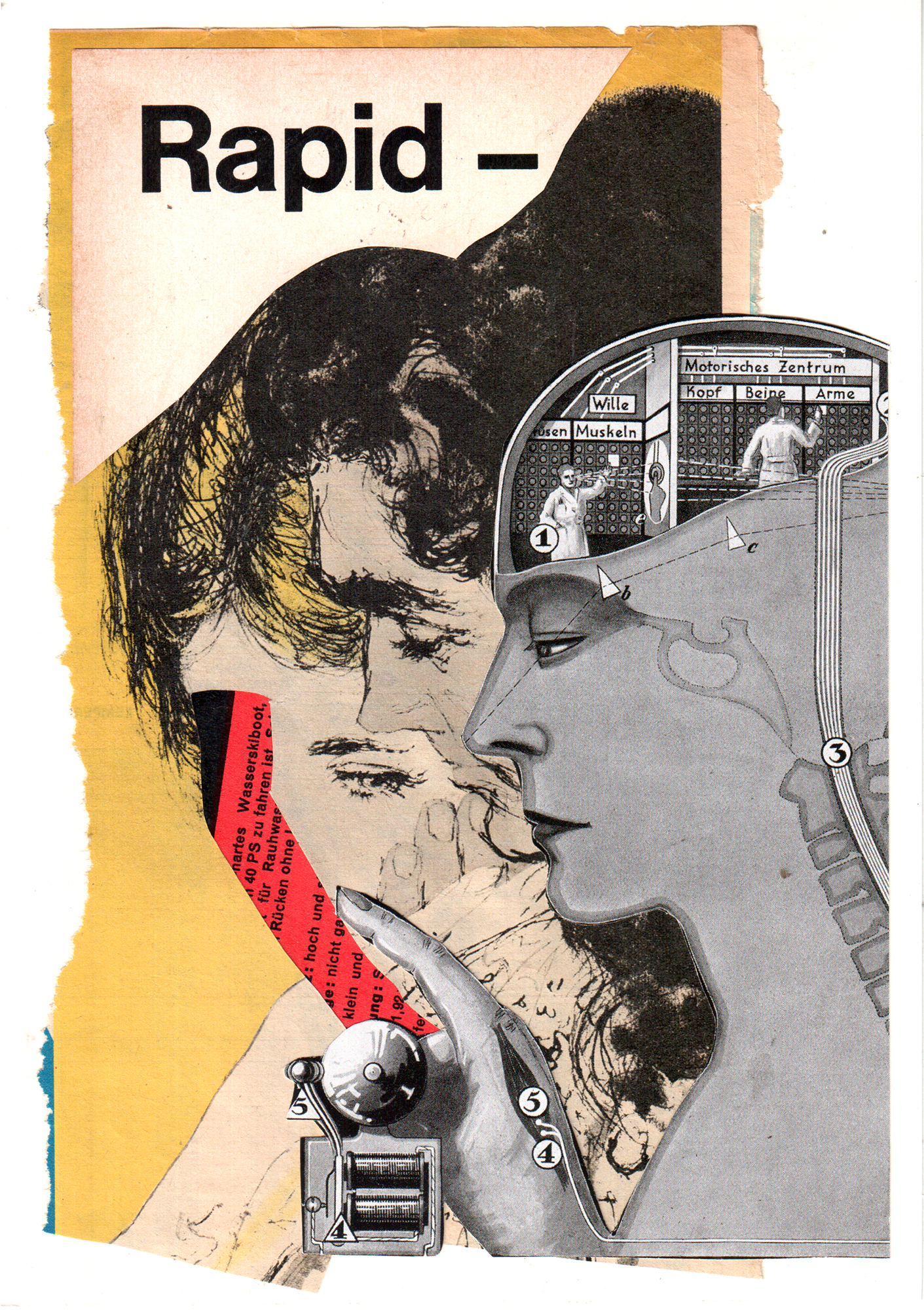 Ich habe an dem Mail Art Call Re-Volver Arte teilgenommen – und das ist mein Beitrag.
Im Portugiesischen bezieht sich das Verb "Revolver", im Gegensatz zum Substantiv "revólver", das eine bestimmte Art von Handfeuerwaffe bezeichnet, auf den Akt des Umdrehens, des Verschiebens, des Positionswechsels. Das bedeutet: Die auf dem Postweg erhaltenen Werke werden mit ihren Originalumschlägen in der Fine Arts Gallery der Universidade Federal de Minas Gerais, Brasilien, ausgestellt, und nach Ende der Ausstellung werden die Werke an zufällige Teilnehmer der Ausstellung zurückgeschickt.
Die Vernissage wurde ursprünglich für den 8. Juni 2020 geplant – aus den allseits bekannten Gründen wird dieser verschoben und die Einsendefrist verlängert.
english version:
I have participated in the Mail Art Call Re-Volver Arte – and this is my contribution
In Portuguese, the verb "revolver", as opposed to the noun "revólver", which denotes a certain type of handgun, refers to the act of turning, moving, changing position.
This means that the works received by post are exhibited with their original envelopes at the Fine Arts Gallery of the Universidade Federal de Minas Gerais, Brazil, and at the end of the exhibition the works are returned to random participants of the exhibition.
The vernissage was originally planned for June 8, 2020 – for reasons well known to everyone, this will be postponed and the deadline for submissions extended.