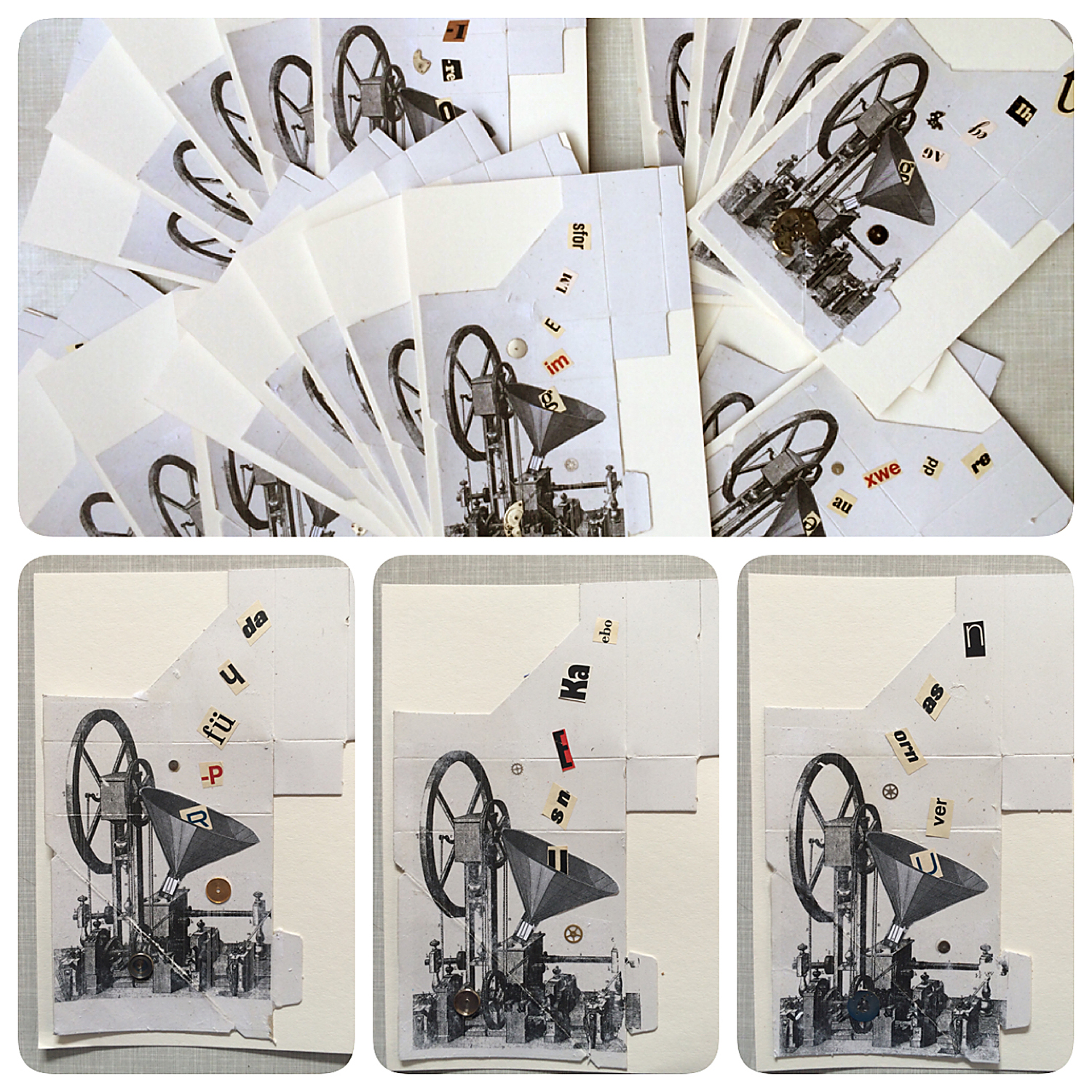 mixed media collage including metal pieces – 2016
Mixedmedia Collage mit Metallteilen – 2016
Ptrzia TIC TAC hat mich zu ihrem "Zine in a Box" Mail Art Projekt eingeladen. Dafür habe ich (wie 25 andere Teilnehmer)  25 DinA5 große Originalarbeiten erstellt. Jeder Teilnehmer erhält später eine Original-Editions-Box mit je einer Originalarbeit der anderen Teilnehmer. Ich freue mich schon jetzt darauf! Vielen Dank Ptrzia für die Einladung – darüber habe ich mich sehr gefreut!
Ptrzia TIC TAC invited me to take part in her "Zine in a Box" mail art project. Therefore I (like 25 other participants) had to create 25 original pages in A5 size (14,8 x 21 cm). Each participant will receive an  original edition´s box including one original work per participant. I´m already looking forward to it. Thank you very much Ptrzia for the invite – much appreciated!