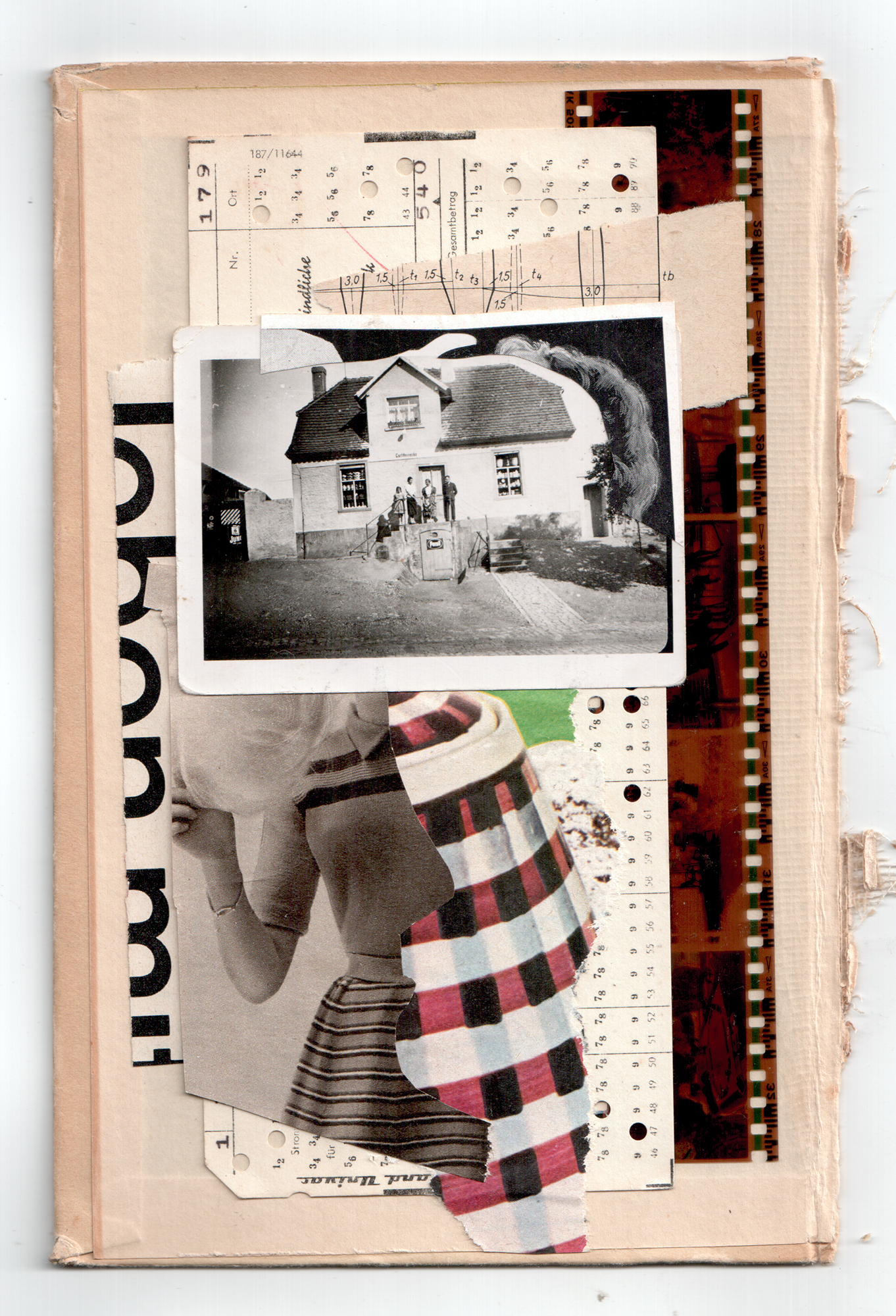 Des Künstlers Atelier / The Artist´s Studio
Collage auf Buchdeckel / on Board – 21 x 14 cm
Das ist mein Beitrag zum Mail Art Aufruf des Jheronimus Bosch Art Centers (in Zusammenarbeit mit The Museum of Instant Images / ColoriMii) in 's-Hertogenbosch, NL zum Thema "Des Künstler Atelier". Man sollte einen Beitrag einreichen, in dem ein Eindruck von dem eigenen Atelier abgebildet ist – nicht nur ein Foto oder ein Selfie sondern auf die eigene, künstlerische Art und Weise. Ich habe mich entschieden, Materialien zu verwenden, die für meine Arbeit exemplarisch sind: Buchdeckel, alte Fotos und Negative, Ausschnitte aus alten Zeitungen, Buchstaben.
Die eingereichten Arbeiten werden dieses Jahr im Jheronimus Bosch Art Center ausgestellt.
Ich nehme nun zum dritten Mal an einem Mail Art Call von ihnen teil – und ich habe mir die beiden vorherigen Male die Ausstellung angeschaut, die mich jedesmal begeistert haben. Ich freue mich auch dieses Jahr wieder darauf, nach 's-Hertogenbosch zu reisen und mir die neue Ausstellung anzuschauen.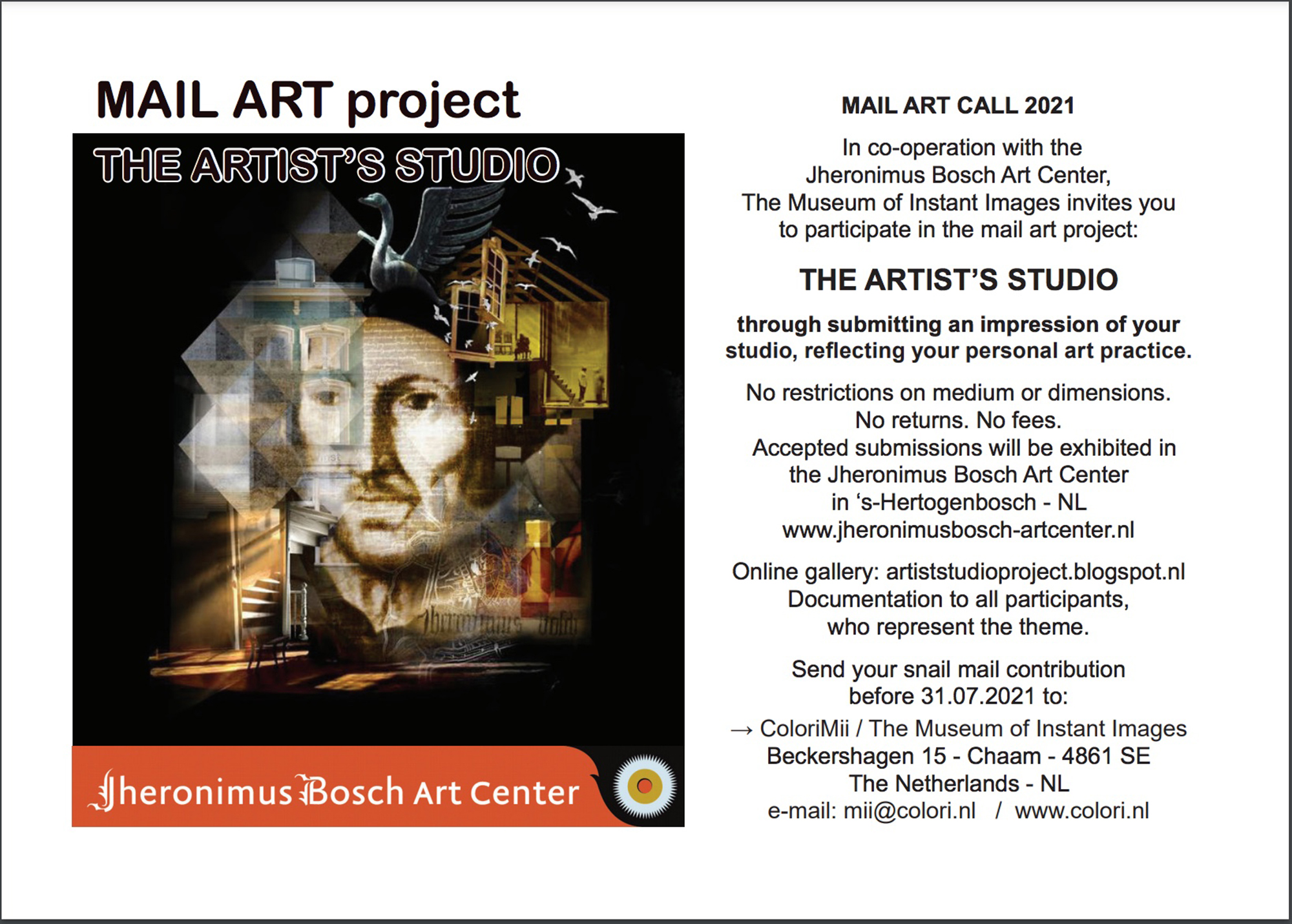 This is my contribution to the Mail Art call of the Jheronimus Bosch Art Center (in co-operation with The Museum of Instant Images / ColoriMii) in 's-Hertogenbosch, NL on the theme "The Artist's Studio". You should submit an entry that shows an impression of your own studio – not just a photo or a selfie but in your own, artistic way. I decided to use materials that are exemplary of my work: Book covers, old photos and negatives, clippings from old newspapers, letters.
The submitted works will be exhibited this year at the Jheronimus Bosch Art Center.
This is the third time I'm participating in a Mail Art Call from them – and I've looked at the exhibition the previous two times, and it has thrilled me each time. I'm looking forward to traveling to 's-Hertogenbosch again this year to see the new exhibition.