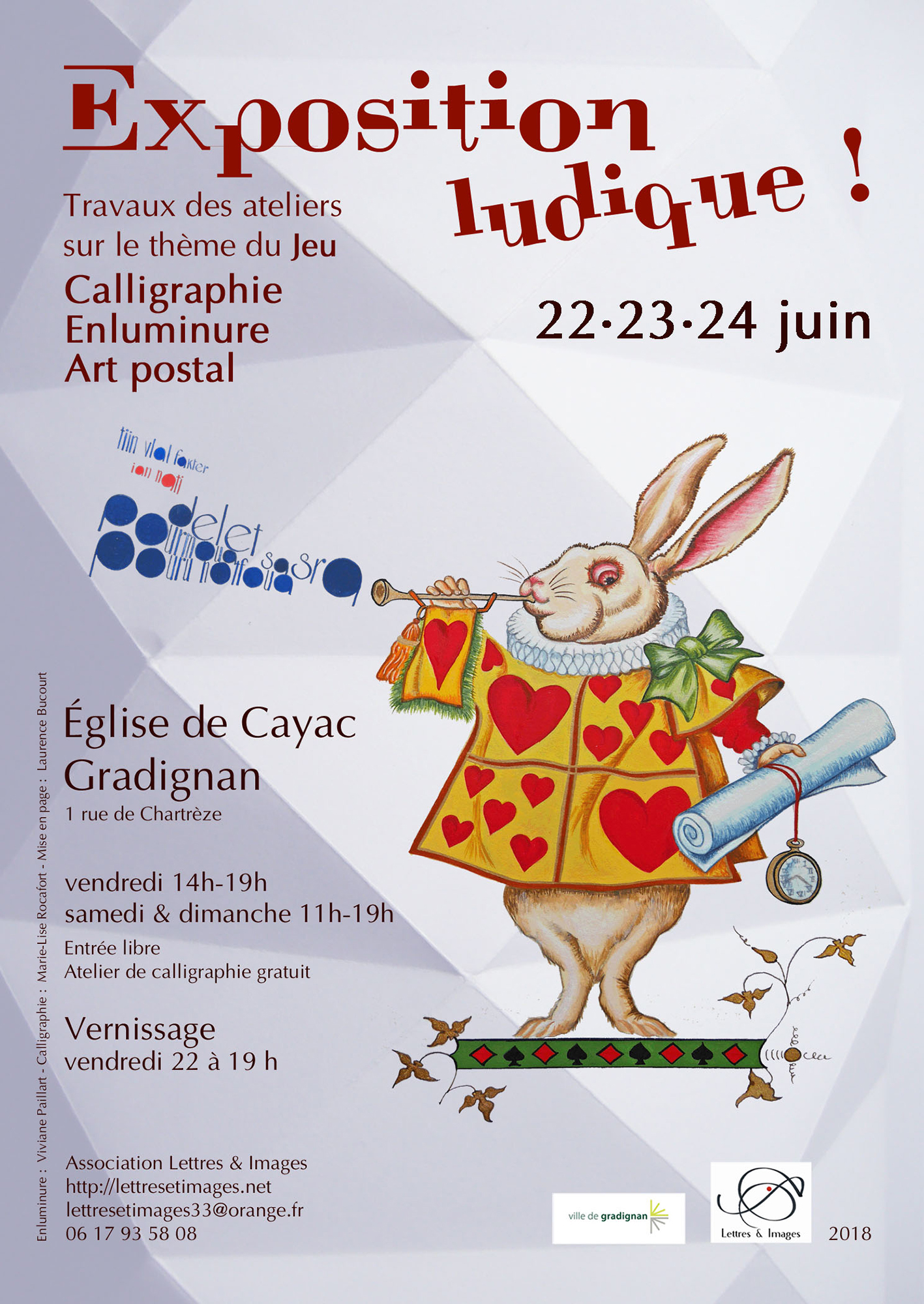 I participated in the Postal Art call "GAMES OF LETTERS" and now the exhibition opens with the work of the calligraphy and illumination workshops:
22 – 23 – 24 June 2018
Church of Cayac, Gradignan – France
Friday from 14h to 19h, Saturday and Sunday from 11h to 19h
Free admission
Opening Friday, 22 at 7 pm
Below you can see my entry – I am happy to be part of it!
Here is a photo gallery of the exhibition.
Ich habe an dem Postal Art Call "GAMES OF LETTERS" teilgenommen und nun findet die Ausstellung mit Arbeiten der Kalligraphie- und Beleuchtungswerkstätten statt:
22. – 23. – 24. Juni 2018
Kirche von Cayac, Gradignan – Frankreich
Freitag von 14h bis 19h, Samstag und Sonntag von 11h bis 19h
Freier Eintritt
Eröffnung Freitag, 22 Uhr um 19 Uhr
Unten noch einmal mein Beitrag – ich freue mich, dabei zu sein!
Hier ist eine Fotogalerie von der Ausstellung zu sehen.