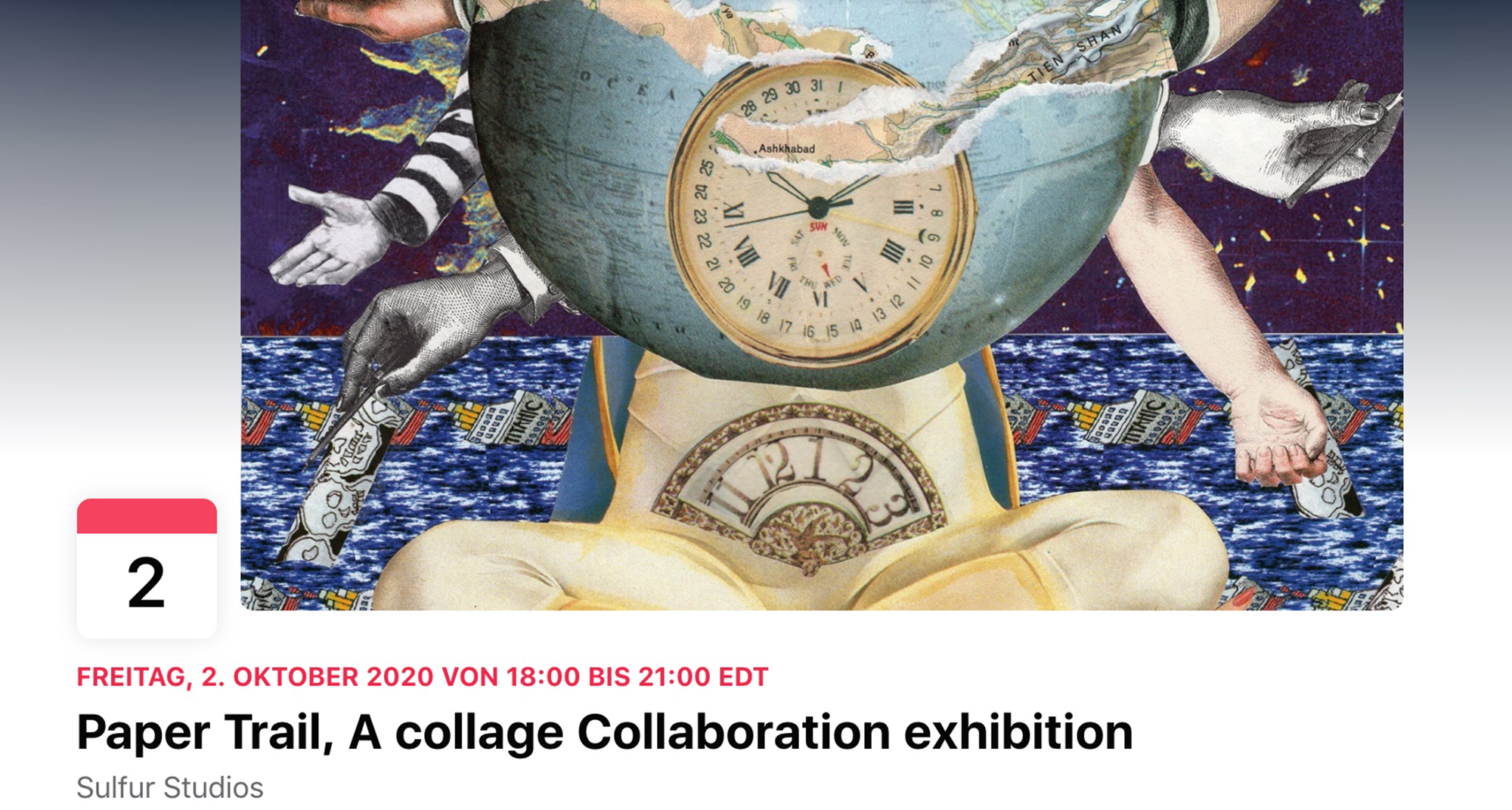 Ich bin glücklich, bei dieser Ausstellung dabei zu sein: Axelle Kieffer, Kuratorin, schickte allen Teilnehmern dieser Show Starter zur Zusammenarbeit. Die Ergebnisse sind nun in der Galerie von Sulfur Studios, Savannah, GA, USA, zu sehen. Die Eröffnung findet am 2.10.2020 statt. Wie schade, dass ich nicht vorbeikommen kann – zumal mir die Räume bekannt sind, weil ich im Januar 2019 dort eine einmonatige Künstlerresidenz verbracht habe.
Herzlichen Dank für all das Engagement, Axelle – und auch dafür, mich einzuladen, mitzumachen. Viel Erfolg!
english version:
I am happy to be part of this exhibition: Axelle Kieffer, curator, sent starters to all participants of this show for collaboration. The results can now be seen in the gallery of Sulfur Studios, Savannah, GA, USA. The opening will take place on 2.10.2020. What a pity that I can't come by – especially since the rooms are familiar to me, since I spent a one-month artist residency there in January 2019.
Thank you very much for all the commitment, Axelle – and also for inviting me to participate. Good luck!