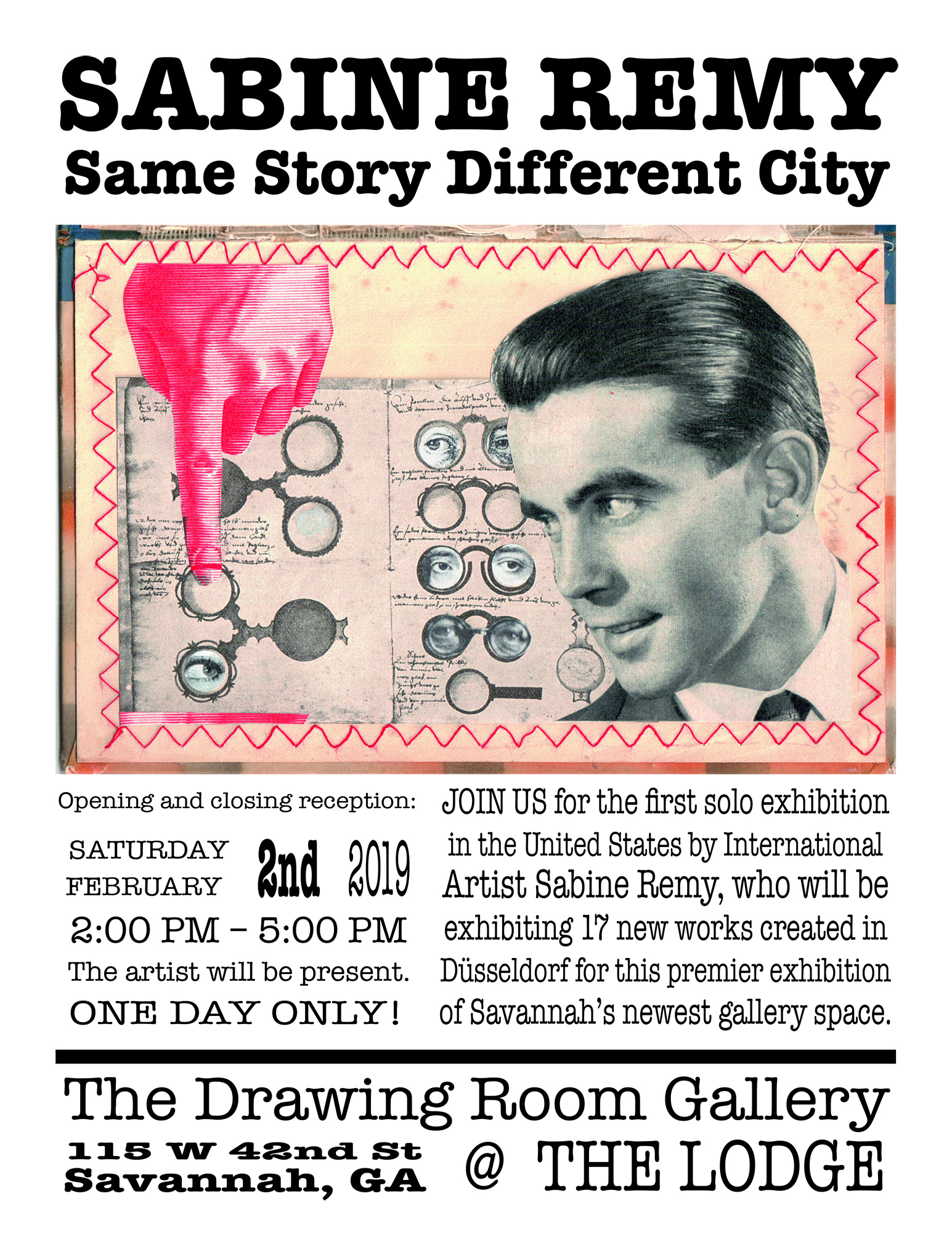 WAS FÜR EIN ABSCHLUSS MEINER VIERWÖCHIGEN ARTIST RESIDENY?!
Eine weitere, von der Artist Residency völlig unabhängige Einzelausstellung! Ich bin wirklich geflasht!
Herzliche Einladung zur meiner ersten Einzelausstellung in den Vereinigten Staaten. Ich werde 17 Arbeiten, die ich in Düsseldorf kreiert habe, als Eröffnungsausstellung einer brandneuen Galerie zeigen. Ich fühle mich wirklich sehr geehrt!
Heute, Samstag 2. Februar von 14 – 17 Uhr in
The Drawing Room Gallery  @The Lodge – 115 W 42nd Straße, Savannah, GA, USA
Ich freue mich über jeden interessierten Besucher.
Wie es mir in der vierten Woche ergangen ist und was ich erlebt habe werde ich nach meiner Rückkehr nächste Woche posten!
WHAT A FANTASTIC END TO MY FOUR-WEEK ARTIST RESIDENY!
Another solo exhibition, completely independent from my Artist Residency !
I am really flashed!
A warm invitation to my very first solo show in the United States. I will show 17 works I created in Düsseldorf as the opening exhibition of a brand new gallery. I feel really honored!
Today, Saturday 2 February from 14 – 17 p.m. in
The Drawing Room Gallery @The Lodge – 115 W 42nd Street, Savannah, GA, USA
I am pleased about every interested visitor.
How I felt in the fourth week and what I experienced I will post next week after my return!