Ich freue mich sehr, zum ersten mal bei dem Sammelmagazin COLLAGE, organisiert von Alfonso Aguado Ortuno (Spanien), dabei zu sein.
Ein wunderbares Magazin mit Beiträgen von:
Maya Lopez Muro, Sabine Remy, Maria Martin Moron, Viviana Andrada, Claudio Romeo, Patricia Luque Pavon, Alfonso Aguado Ortuno, Antonio Gomez, J. Ricart, Fabiola Barna y Luschi Ksenia, Joaquim Gomez, Serse Luigetti, Lubomyr Tymkiv, Gerorgia Grigoriadou, Sonia Solar, Max Ernst.
In der Mitte des Artikels siehst Du alle Beiträge im Tableau, ganz unten meinen.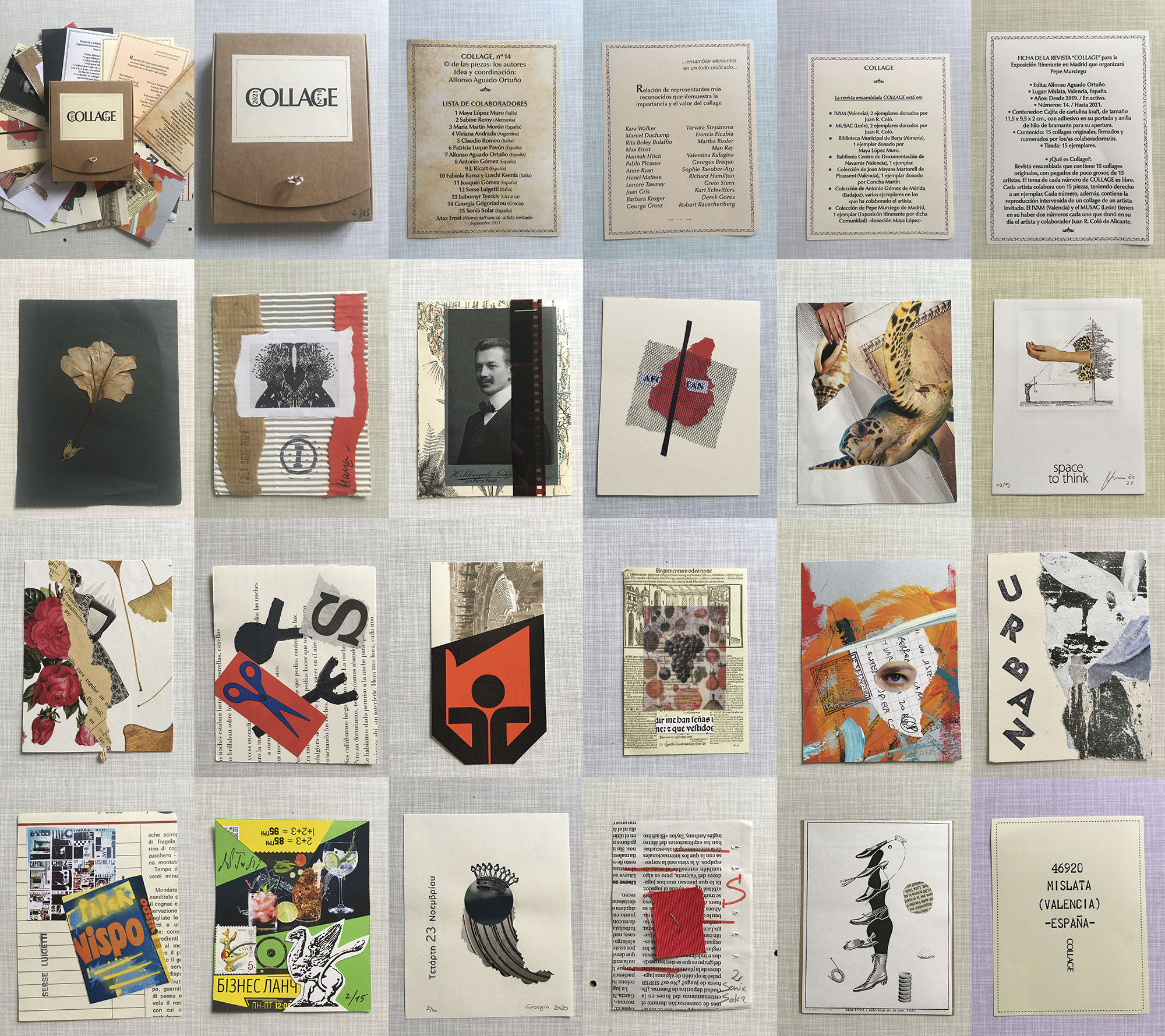 I am very happy to be part for the first time of the collecting magazine COLLAGE, organized by Alfonso Aguado Ortuno (Spain). A wonderful magazine with contributions from – see above. In the middle of the article you can see all the posts in the tableau, at the bottom you can see mine.