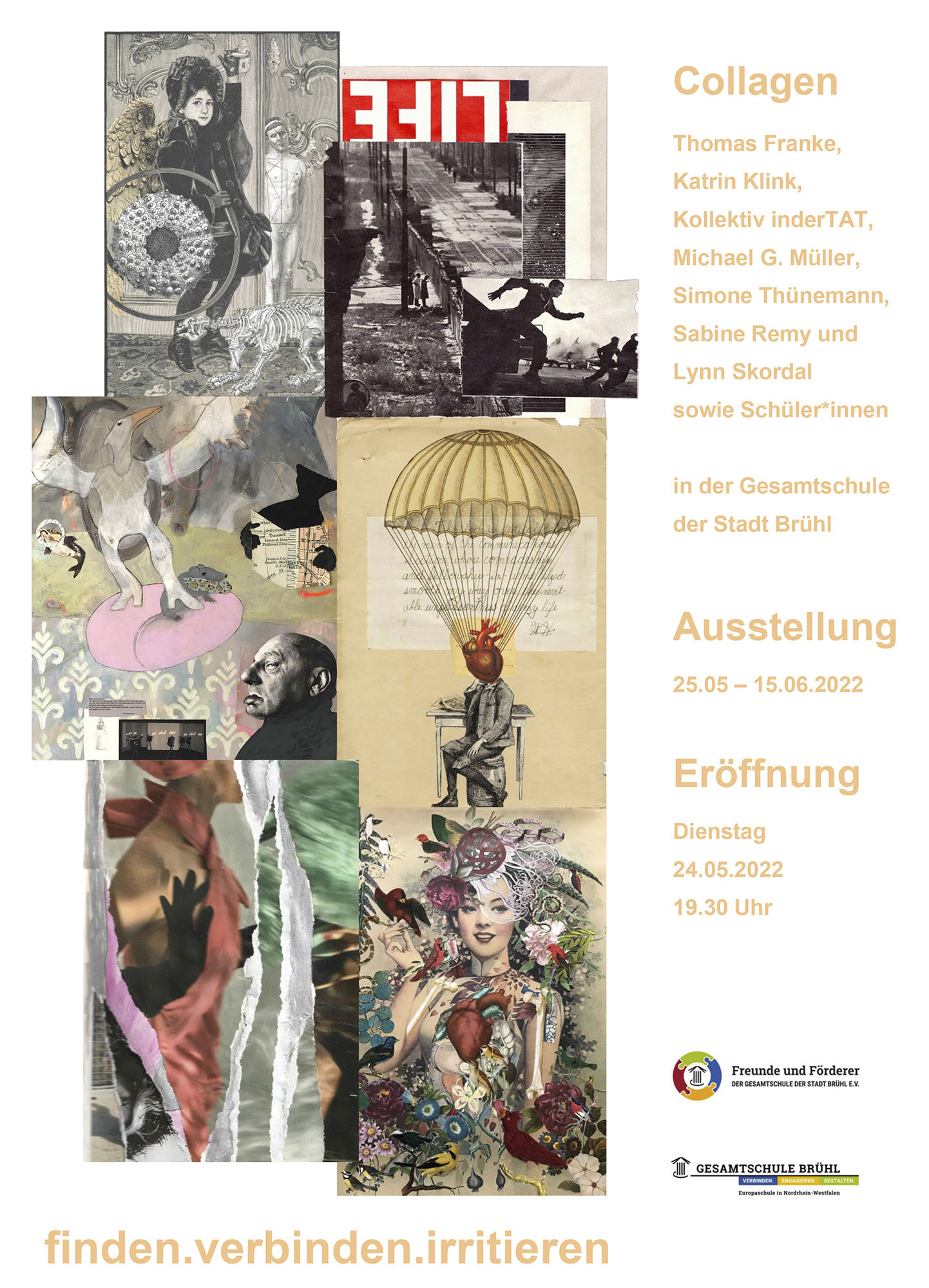 Ich freue mich sehr, bei der Ausstellung "finden.verbinden.irritieren" in der Gesamtschule Brühl, kuratiert von Daniel Artner, dabei zu sein. Neben den Werken der anderen teilnehmenden KünstlerInnen werden von mir zu sehen sein: ein Überblick meiner Serien als kleinformatige Prints, etwa zehn kollaborative Collagen von Lynn Skordal und mir sowie ein Durchblättervideo, in dem alle "Ungleichen Zwillinge", die bis 2019 fertiggestellt waren, zu sehen sind.
Die Ausstellungseröffnung findet am Dienstag, 24. Mai um 19.30 Uhr statt und läuft dann bis zum 15.6.2022.
english version:
I am very happy to be part of the exhibition "finden.verbinden.irritieren" at the Gesamtschule Brühl, curated by Daniel Artner. In addition to the works of the other participating artists, the following will be on view from me: an overview of my series as small-format prints, about ten collaborative collages by Lynn Skordal and me, and a flip-through video featuring all of the "Unequal Twins" that were completed by 2019.
The exhibition opening will be Tuesday, May 24 at 7:30pm and will then run through 6/15/2022.