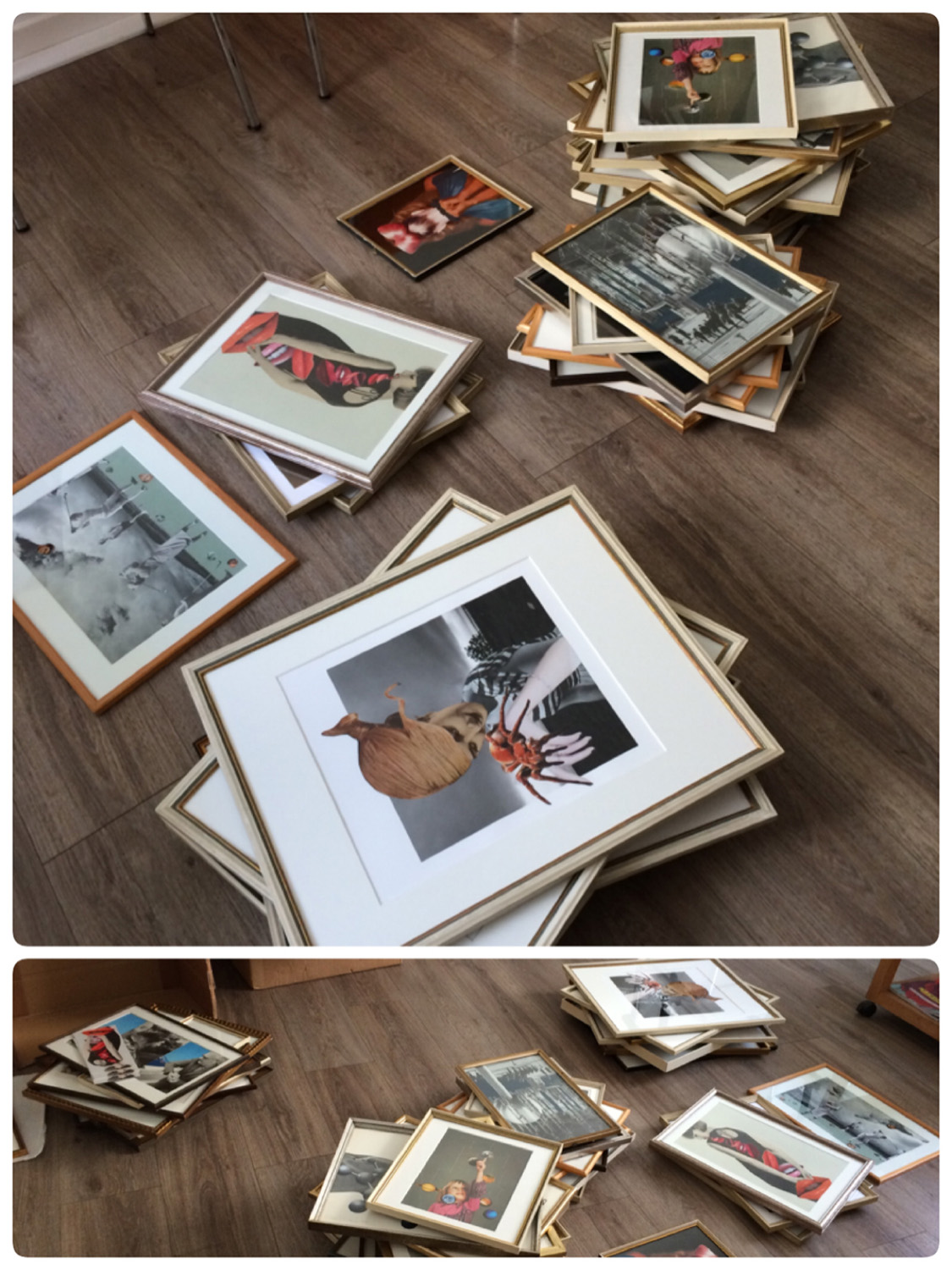 Wir haben die Hängung für morgen erledigt – und hatten wirklich viel Spaß dabei!!!!
We did the installation for my exhibition and really had much fun!!!!!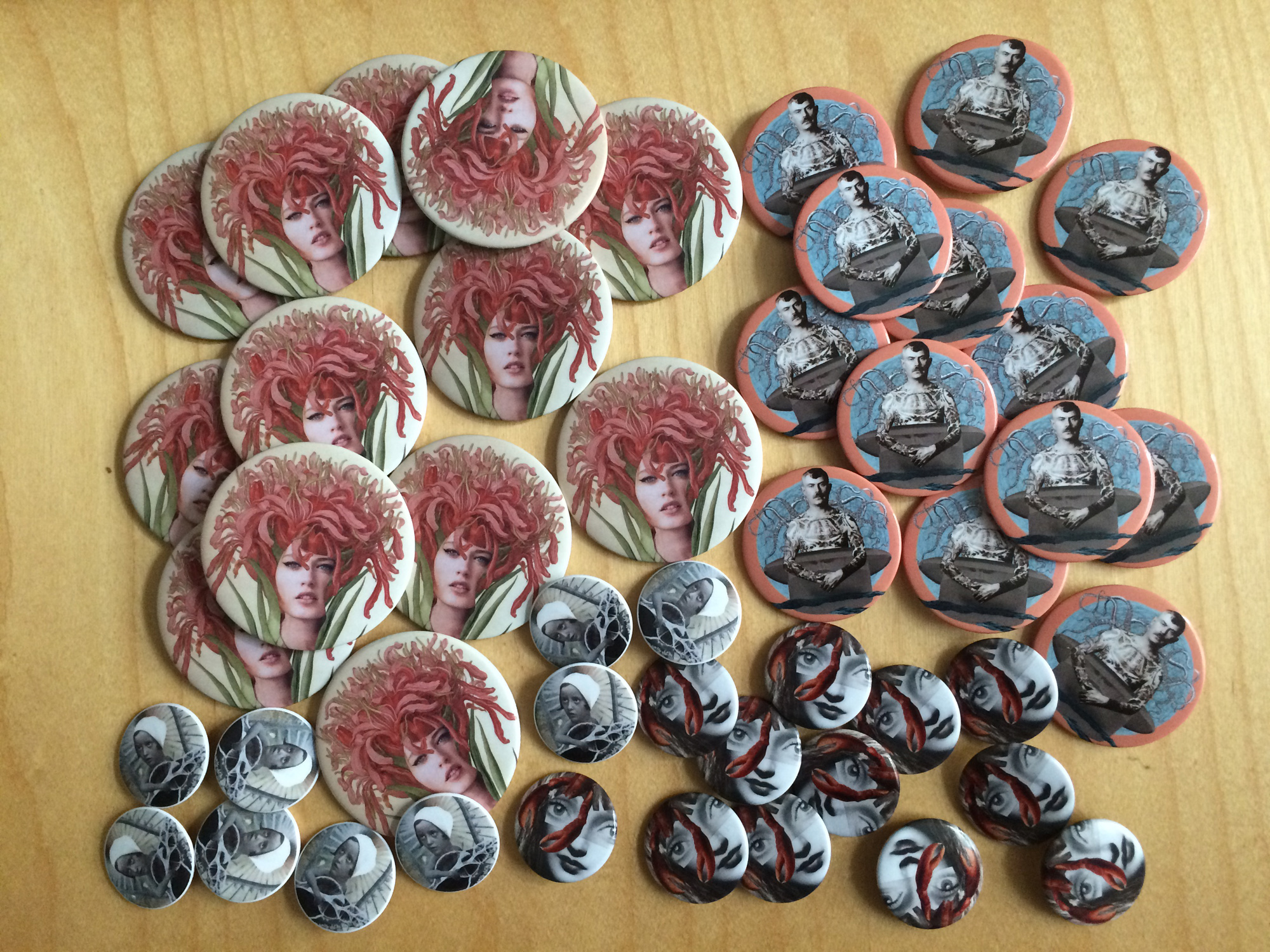 Ich habe einige Buttons gemacht (anfertigen lassen) – der große misst etwa 7,5 cm. Ich bin mit den Ergebnissen sehr zufrieden.
I made some buttons with my collages – the big one is almost 3 inches.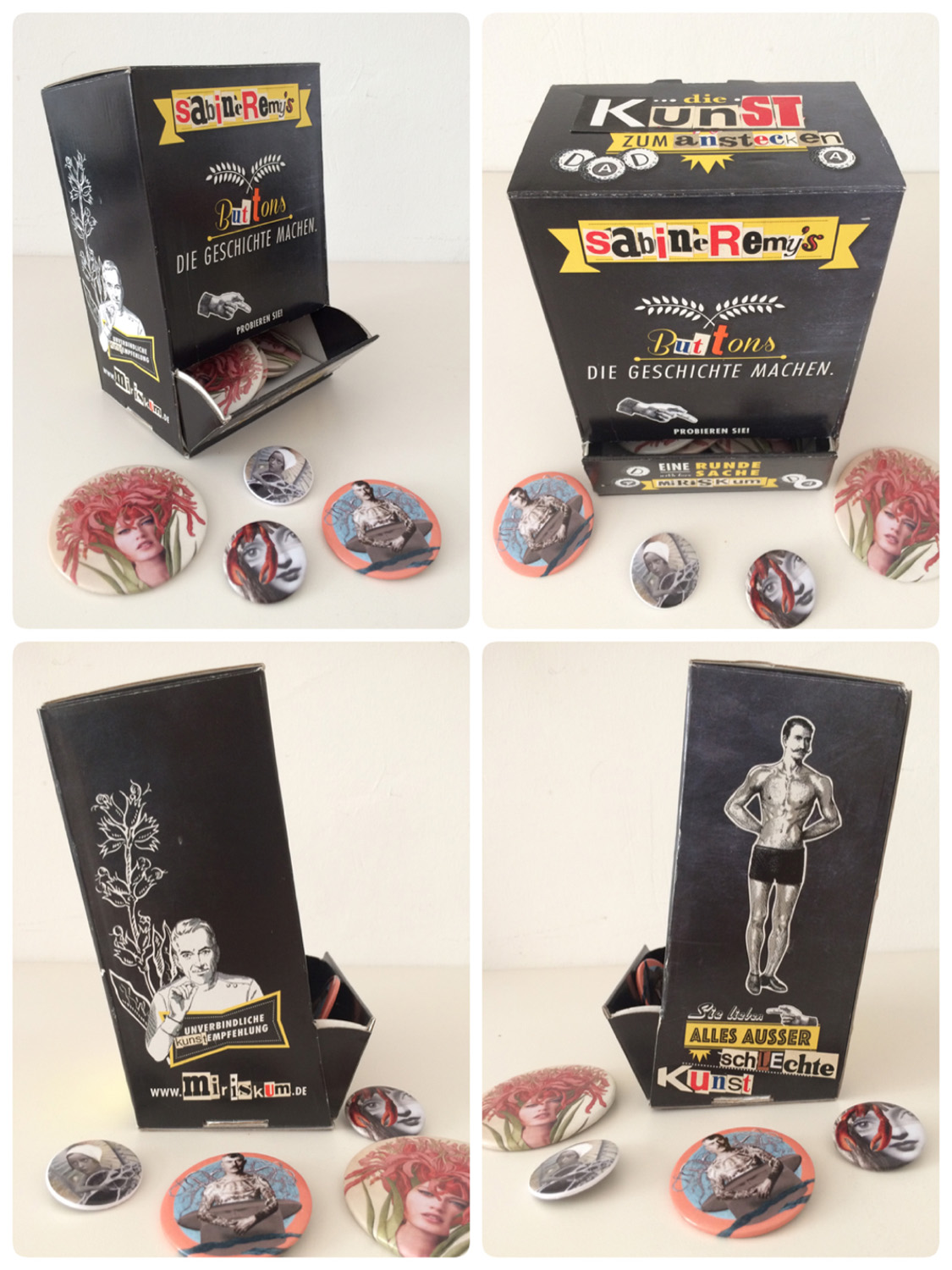 Zufällig habe ich für die Buttons ein kommerzielles Display gefunden und bearbeitet.  Dabei habe ich die Original-Slogans aufgegriffen und kleine Wortspielereien damit veranstaltet, wie z.B.
"Die unverbindliche Kunst-Empfehlung" – "Sabine Remys Buttons die Geschichte machen" – "Kunst zum anstecken"  und "Sie lieben alles außer schlechte Kunst".
Ich hatte viel Spaß beim Schnibbeln und Kleben.
I altered -a commercial display to present my own badges on Wednesday in occasion of my opening.
I made some wordplay with the original slogans – for example:
"Art to pin on" or "Badges making history" and "You love everything beside bad art"
I had much fun to do this!