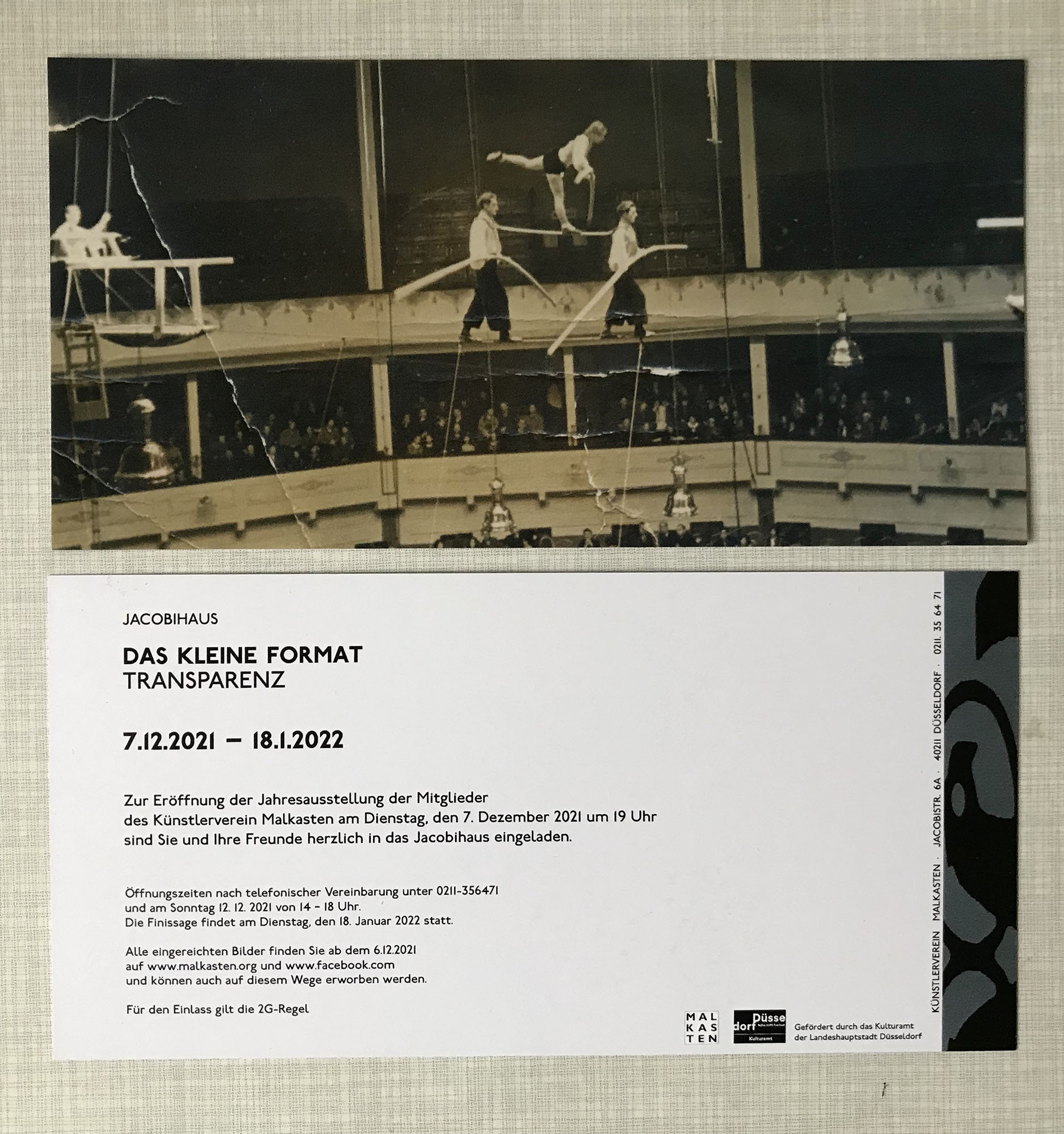 Ich freue mich sehr, bei der Jahresausstellung der Mitglieder des Künstlervereins Malkasten "Das Kleine Format" mit meiner Nymphe dabei zu sein.
Eröffnung: Dienstag, 7.12.2021 um 19.00 Uhr – Jacobihaus
Künstlerverein Malkasten, Jacobistr. 6A, 40211 Düsseldorf
Für den Einlass gilt "G
Alle weiteren Informationen zur Ausstellung (Eröffnung, Öffnungszeiten usw.) stehen in der obigen Einladungskarte.
english version:
I am very pleased to be at the annual exhibition of the members of the Künstlervereins Malkasten "The Small Format" with my nymph.
Opening: Tuesday, 7.12.2021 at 19.00 clock – Jacobihaus
Artists' Association Malkasten, Jacobistr. 6A, 40211 Dusseldorf.
For the admission applies 2G
All further information about the exhibition (opening, opening hours, etc.) are in the invitation card above.