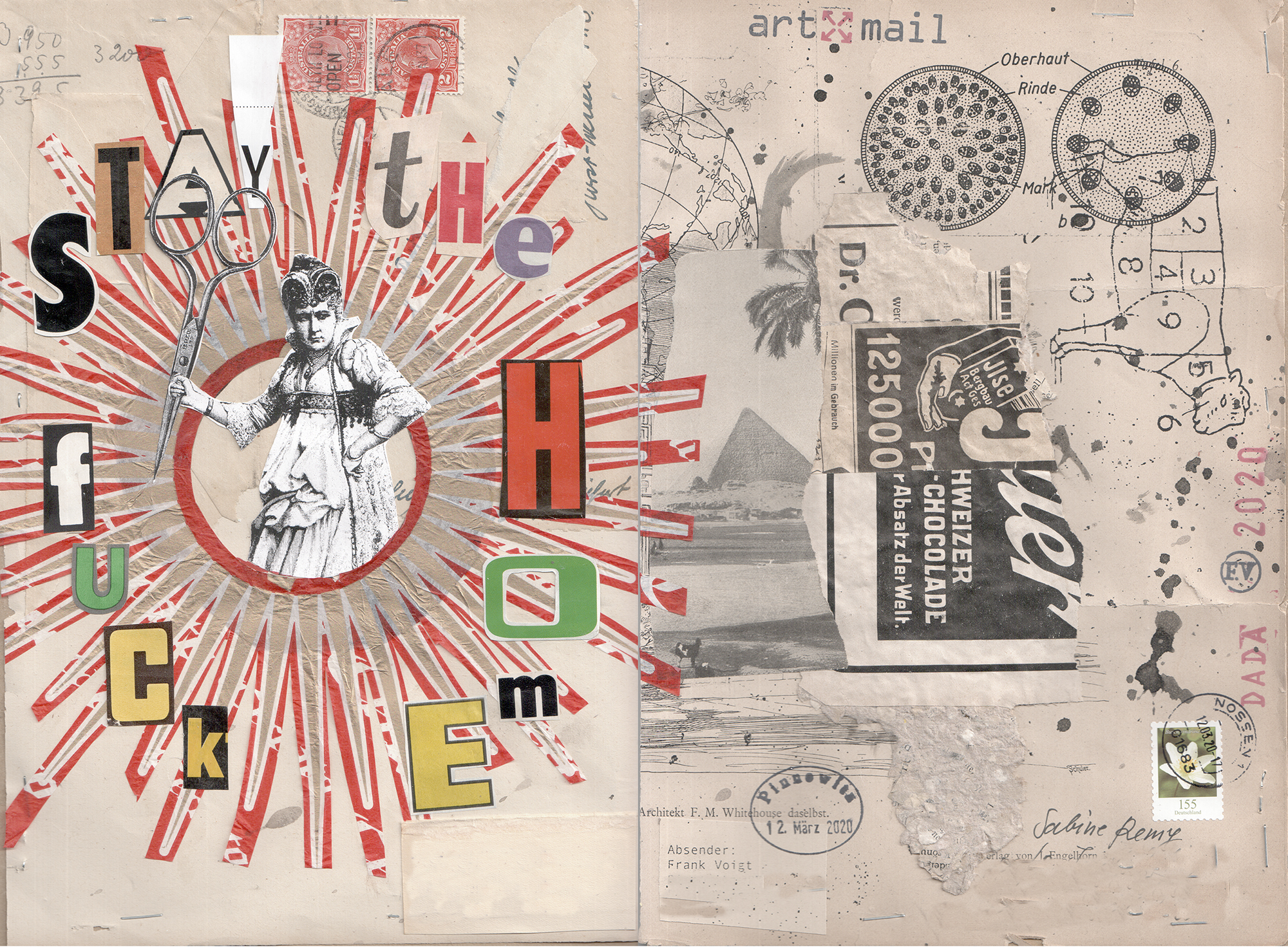 Es macht immer wieder Spaß, bei Art X Mail teilzunehmen!
Gestartet von Frank Voigt (rechts)- beendet von mir (links)
Und heute mit einer mir wirklich wichtigen Botschaft: BLEIBT ZU HAUSE! Es rettet Leben!
It´s always fun to take part in an Art X Mail letter!
Started by Frank Voigt  (right) – finished by me (right)
And today with a message that is really important to me: Stay at home! It saves lives!