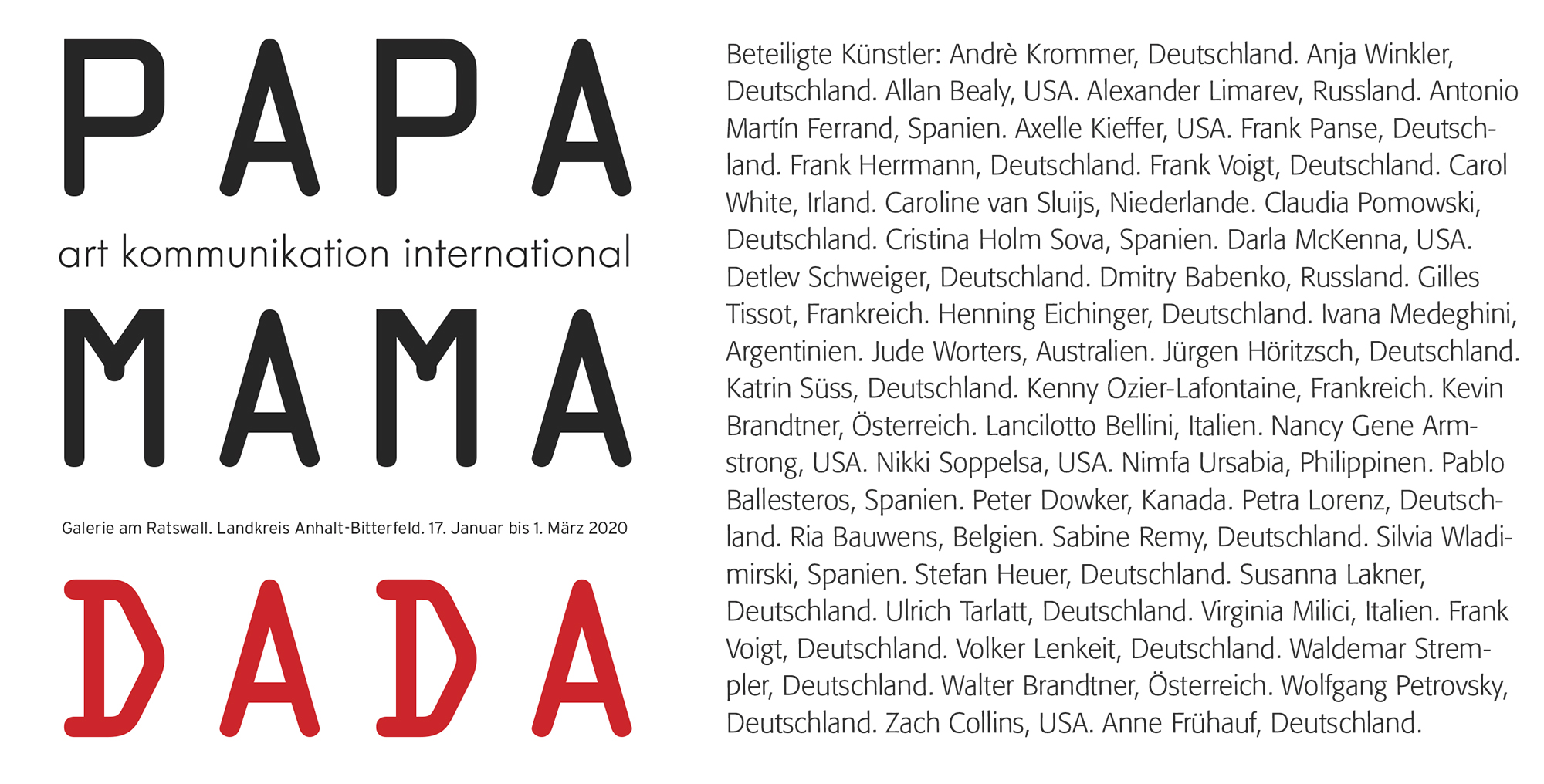 Ich freue mich sehr, erneut dabei zu sein:
Heute, am 16. Januar eröffnet die Ausstellung PAPA.MAMA.DADA um 19 Uhr in der Galerie am Ratswall Bitterfeld. Kuratiert von Petra Lorenz, Volker Lenkeit und Frank Voigt, die  Gemeinschaftsarbeiten von 45 Künstlern aus 14 Ländern aus ihren Projekten COLLABORATION  und art x mail zeigen.
I am very happy to be part of it again:
Today, on January 16th the exhibition  PAPA.MAMA.DADA opens at 7 pm in the gallery at the Ratswall Bitterfeld, Germany. Curated by Petra Lorenz, Volker Lenkeit and Frank Voigt, who will show collaborative works by 45 artists from 14 countries from their projects COLLABORATION and art x mail .