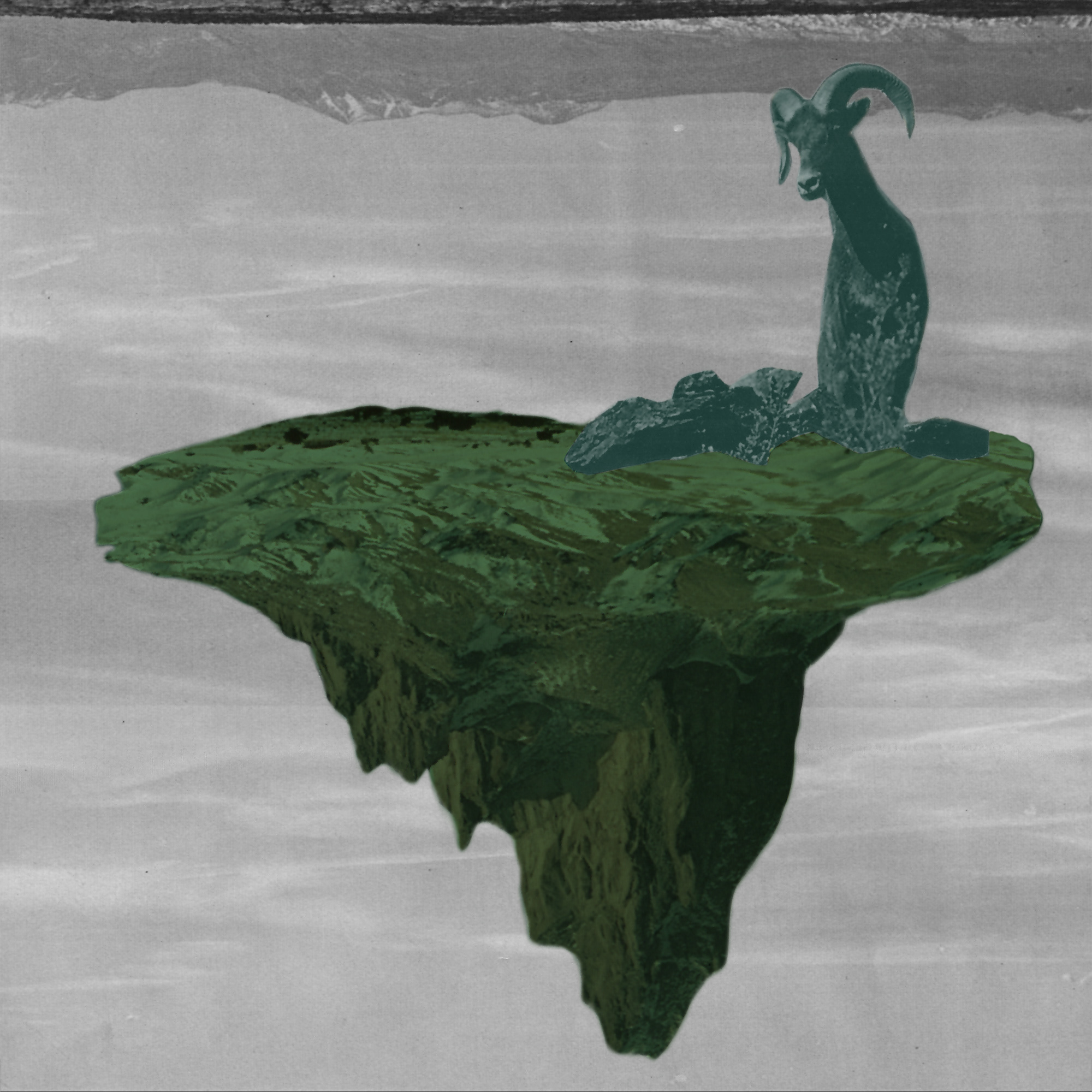 "The last of its kind"
"Der Letzte seiner Art"
Analog collage, digitally reworked – 2017 – 25×25 cm
Analoge Collage, digital bearbeitet – 2017-  25 x 25 cm
This is my entry and contribution for the exhibition ECOCIDIO at CEART Madrid, Spain – running from 7. till 26. September 2017.
Thank you very much Marisa Maestre, President of the PK group, and the jury for choosing my art work for this group exhibition which is about climate change and ecological destruction. I am very pleased to take part. Here you can see some photos from the exhibition.
Das ist mein Beitrag für die Ausstellung ECOCIDIO in der Galerie CEART, Madrid, Spanien, die vom 7. – 26. September 2017 läuft.
Vielen Dank an Marisa Maestre, Präsident der PK Gruppe, und die Jury, dass sie meine Arbeit für diese Gruppenausstellung ausgewählt haben, die sich thematisch mit Klimawandel und Umweltzerstörung auseinandersetzt. Es freut mich wirklich sehr, dabei zu sein! Hier kann man einige Fotos der Ausstellung sehen.
Participants / Teilnehmer:
Annitaklimt, Auf. Perez, Aurora de la torre, Beatriz Million, Beatriz Pérez, Carmen Alvar, Cristina Holm, Elena rot, Diese Dinge passieren., Eugenia Conde, Cooler Collagen, Fieltrovitz, Edelstein Ramírez aragón, Ginexín, Iwan C. Verteil, Jaime Ramón torné grial, Juanma samusenko, Laura Díaz Herrera, Was super buisan, María Elisa Quiaro, Mateo ripoll, Miguel Atienza, Nenedaconte, Omar Eli Pérez, Rebeka elizegi, Ricardo Garre buessenschuett, Rosemarie Cerdá Catan, Sabine Remy, Silvia Wladimirski, Sonia Otero, Soraia aguirre, Supercolores, Veronica Sánchez