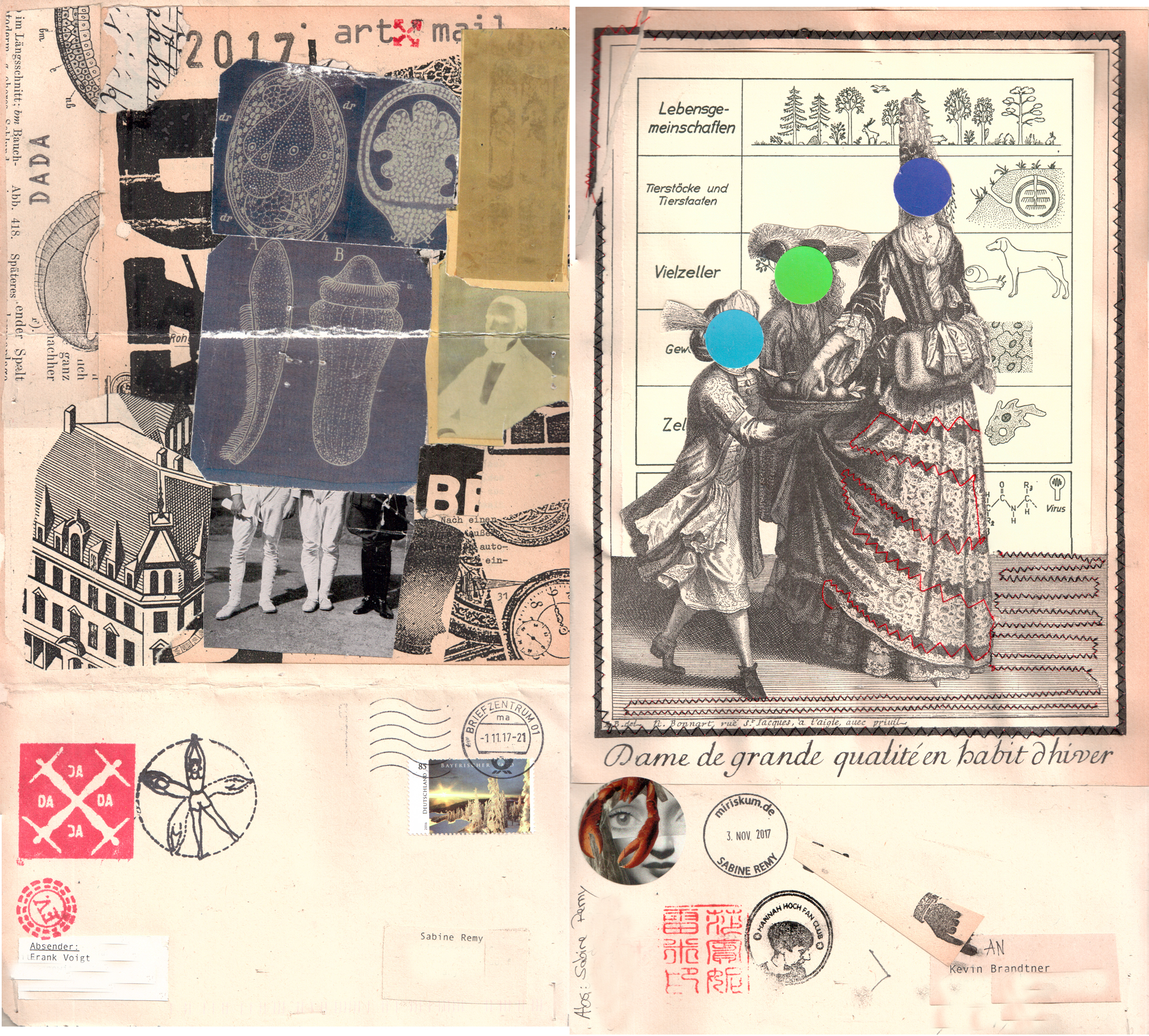 I was invited by Frank Voigt to participate again at Art X Mail – Project!
He send me the mail (left), I made my contribution (right side and below) and send it to Kevin Brandtner to fans and sen back to Frank Voigt. and so we created a Collage-Triptych.
Frank Voigt hat mich ernst eingeladen, am Art X Mail Projekt teilzunehmen. Er hat mir seine  Mail Art (links) geschickt, ich habe meine Collage (rechts und unten) ergänzt und an Kevin Brandner gesendet, damit er seinen Teil ergänzen und an Frank Voigt zuschicken kann. So entsteht eine Art Collaboration-Triptychon.