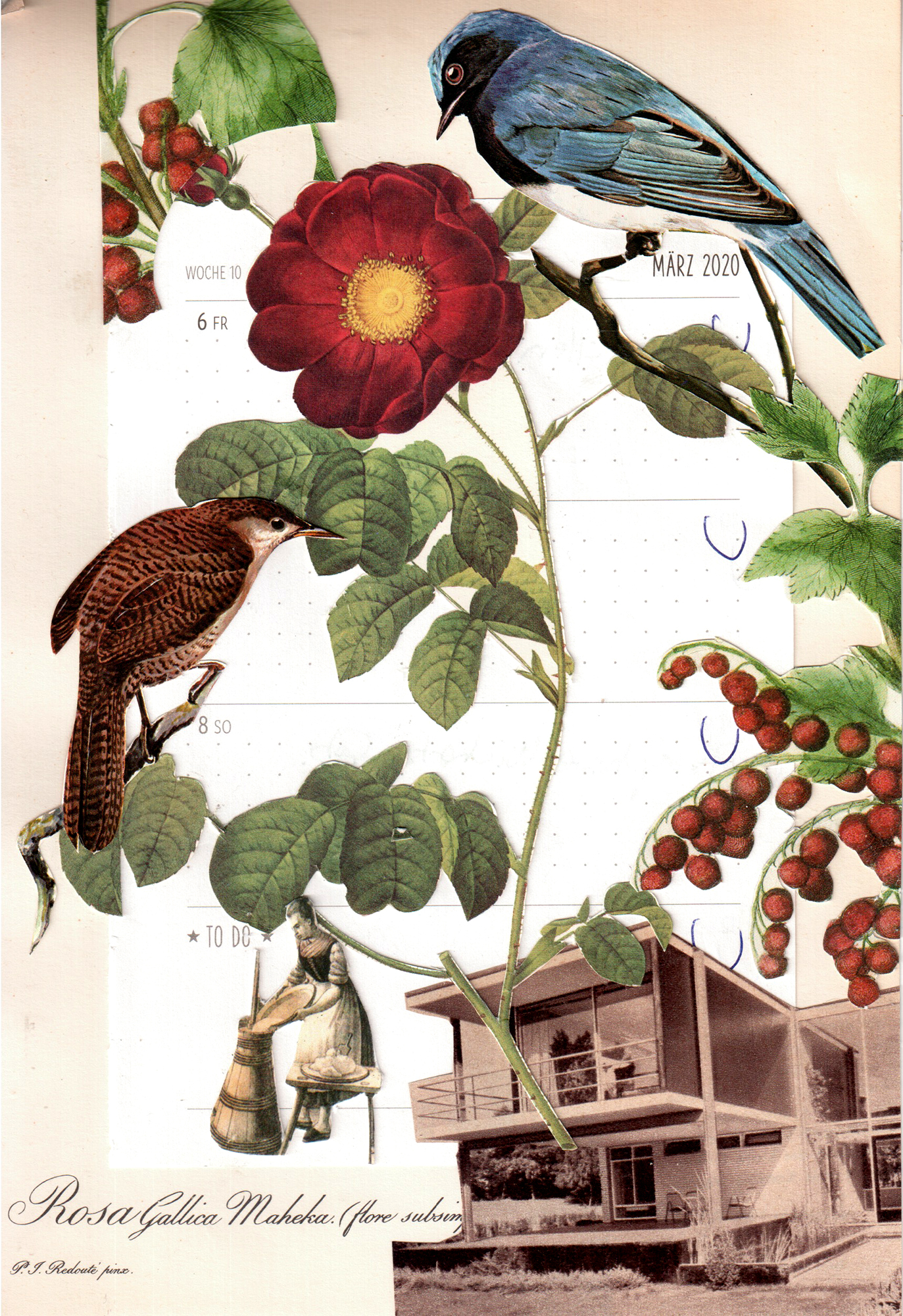 "Die Natur atmet und ich bleibe zu Hause"
Dies ist mein Beitrag zu Maya Lopez Muros Mail-Art-Aufruf (siehe unten) "Perpetua 2020" – unter Verwendung einer Seite meines Kalenders aus 2020 – die sich mit der Pandemie beschäftigt. In dem nachfolgend Video hat Maya alle Beiträge zusammengefasst. Ganz unten ist die Liste aller Teilnehmenden zu sehen.
Und hier ist der Aufruf / here is the call: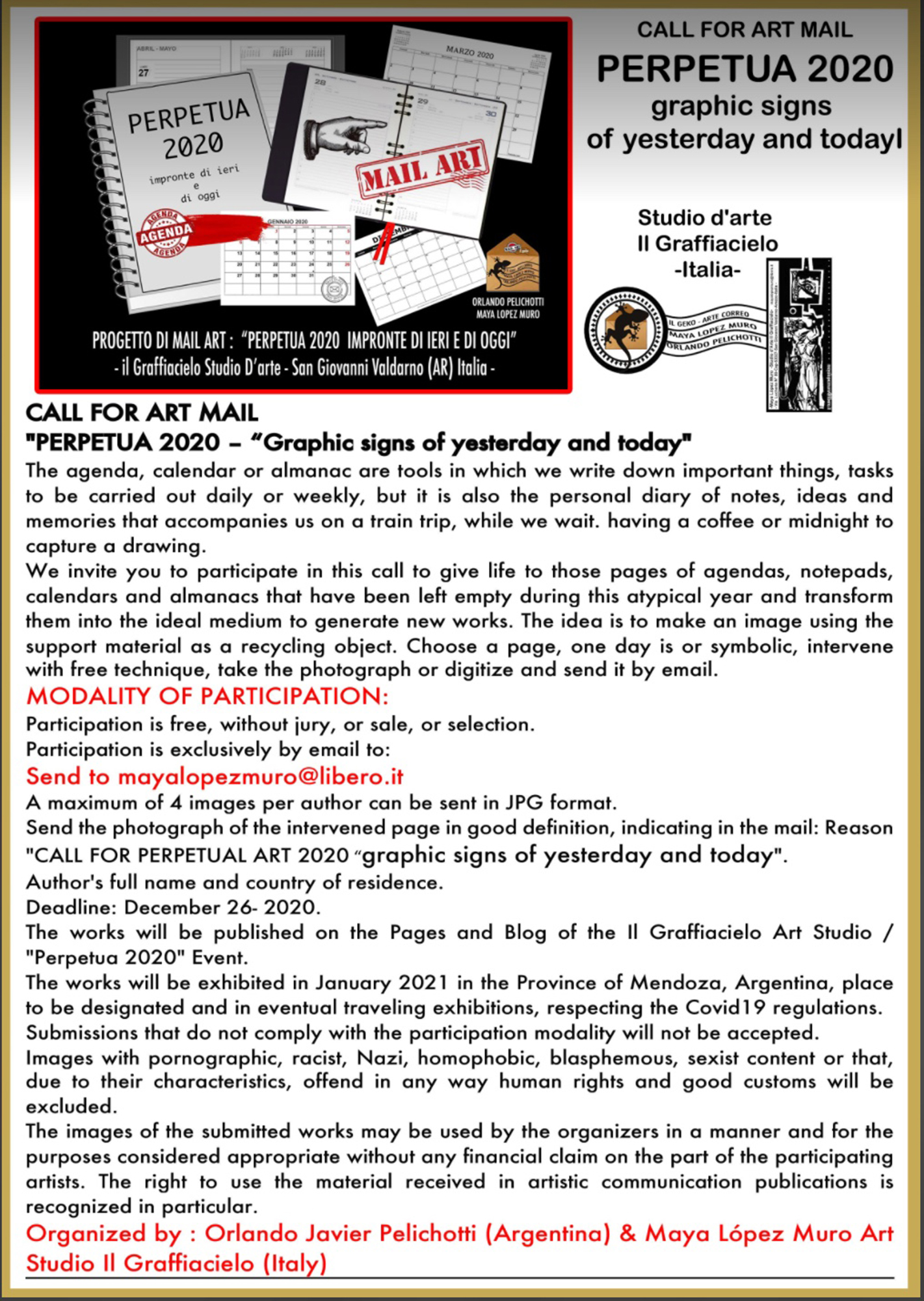 english version:
"Nature Is Breathing And I Stay Home"
This is my contribution to Maya Lopez Muro´s mail art call "Perpetua 2020" – using a page of my agenda 2020, regarding the pandemic. In the video above, Maya has summarized all the contributions.
All participants / alle Teilnehmer: