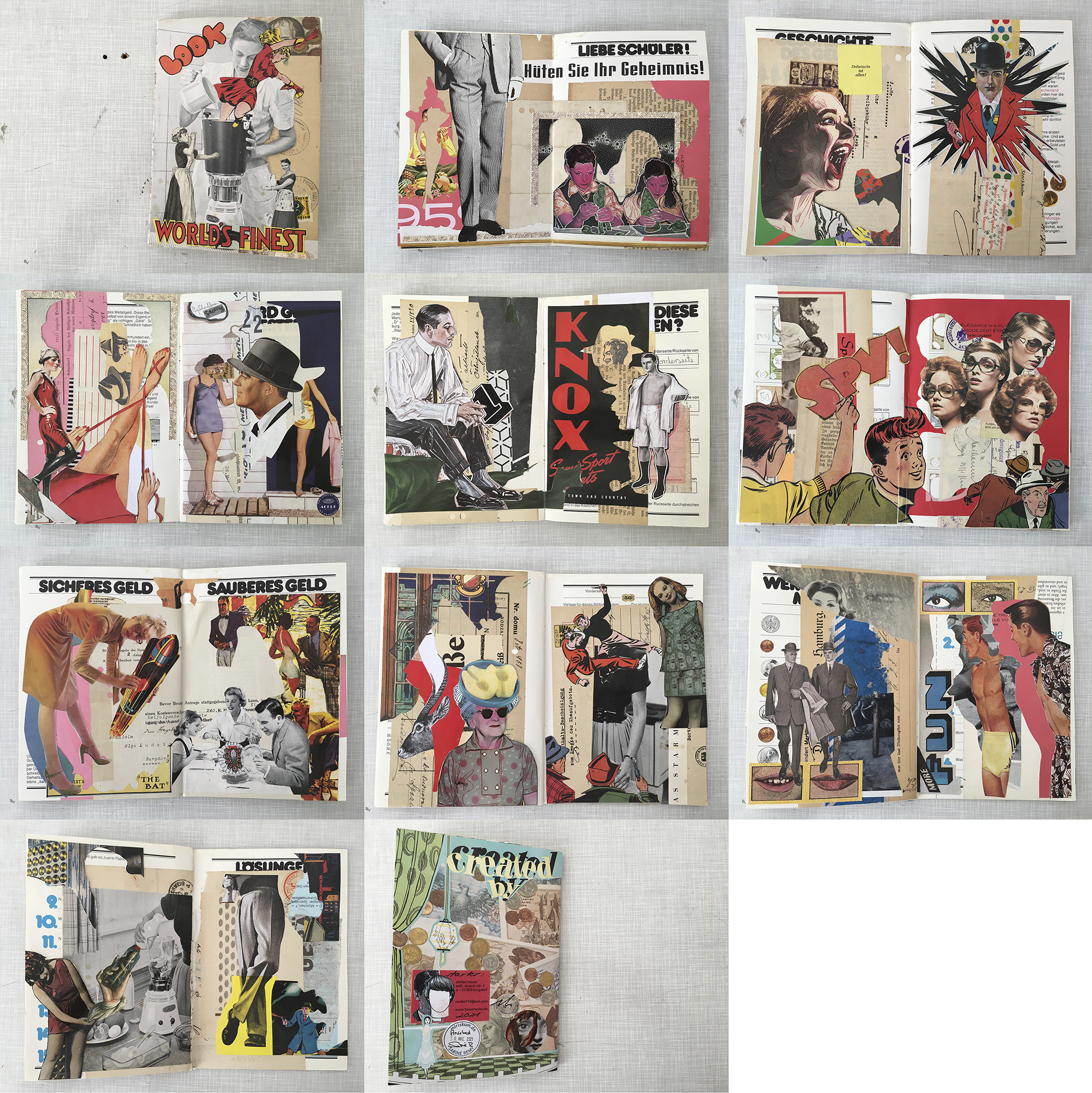 "Look – World´s Finest"
Artist book collaboration between Stefan Heuer – started – and me – finished
21 x 14,7 cm
Es macht immer wieder Spaß, mit Stefan Heuer ein Buch zusammen zu bearbeiten.
Dieses hier ist nun das Vierte, gestartet von Stefan (Starter ist hier zu sehen) – von mir beendet.
It's always fun to work on a book together with Stefan Heuer.
This one is now the fourth, started by Stefan (starter can be seen here) – finished by me.