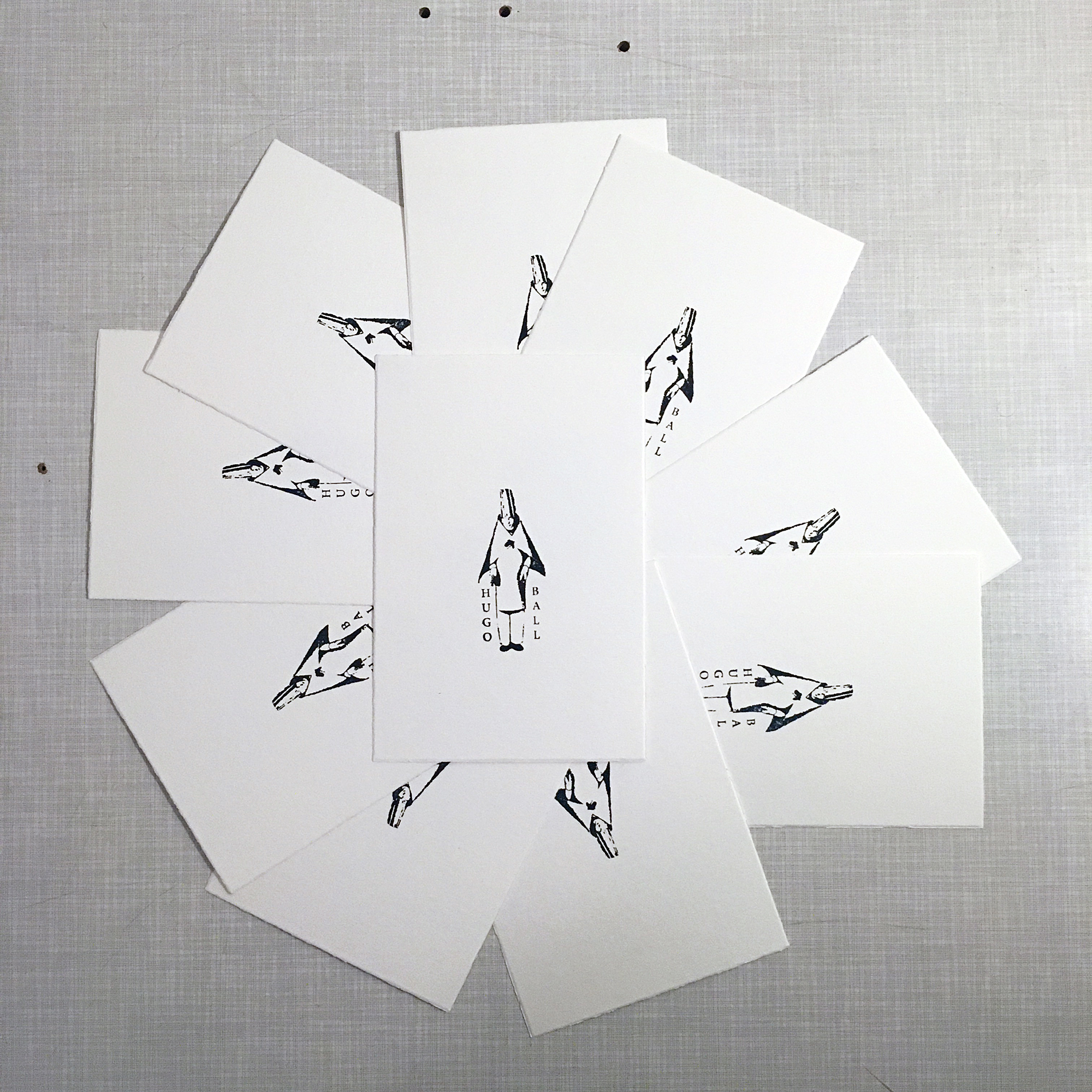 20 gestempelte Postkarten mit meinem aktuellen Hugo Ball Stempel, den ich kürzlich designed habe, an Gina Geo für ihr Sammelmagazin Art in a Box, an dem ich zum ersten Mal teilnehme. Das Thema ist "Erinnerung".
In Erinnerung an Hugo Ball, der sich im Cabaret Voltaire als "magischer Priester" verkleidet hat und in einem Papstkostüm am 23. Juni 1916 feierlich das erste Lautgedicht des Dadaismus rezitierte.
Hugo Ball: * 22. Februar 1886 in Pirmasens, Deutschland / † 14. September 1927
Cabaret Voltaire: ein am 5. Januar 1916 gegründetes Künstlerlokal in Zürich, der Geburtsstätte des Dadaismus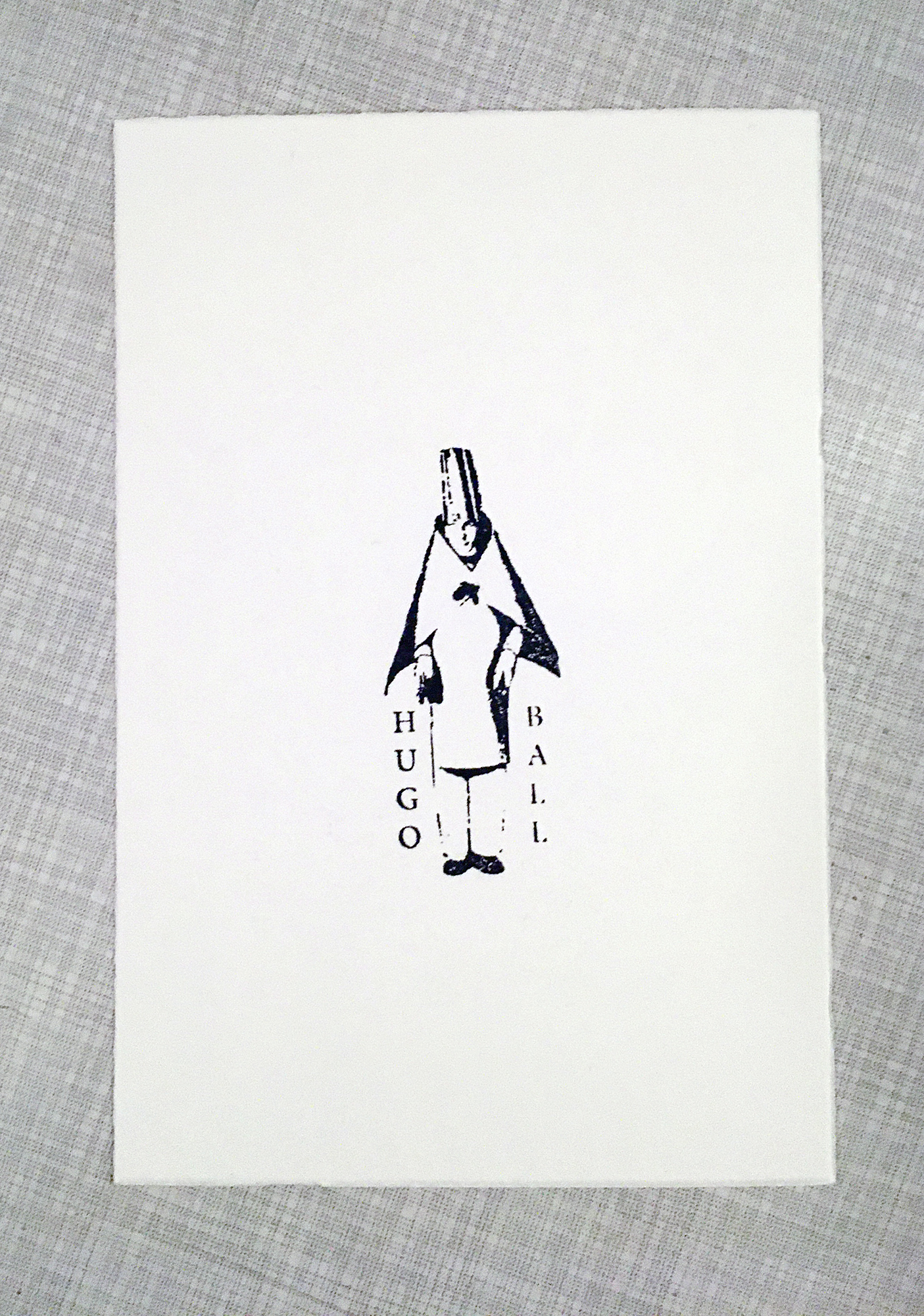 english version:
20 stamped postcards with my brand new Hugo Ball rubber stamp which I have designed lately, to Gina Geo for her Art in a Box assembling magazine where I am now taking part for the first time. The theme is "Memory".
In MEMORY of Hugo Ball, who in Cabaret Voltaire, dressed as a "magical priest" in a pope costume on 23 June 1916, solemnly recites the first sound poem of Dadaism.
Hugo Ball: * 22 February 1886 in Pirmasens, Germany/† 14 September 1927
Cabaret Voltaire: an artists' pub founded on 5 January 1916 in Zurich, birthplace of Dadaism.