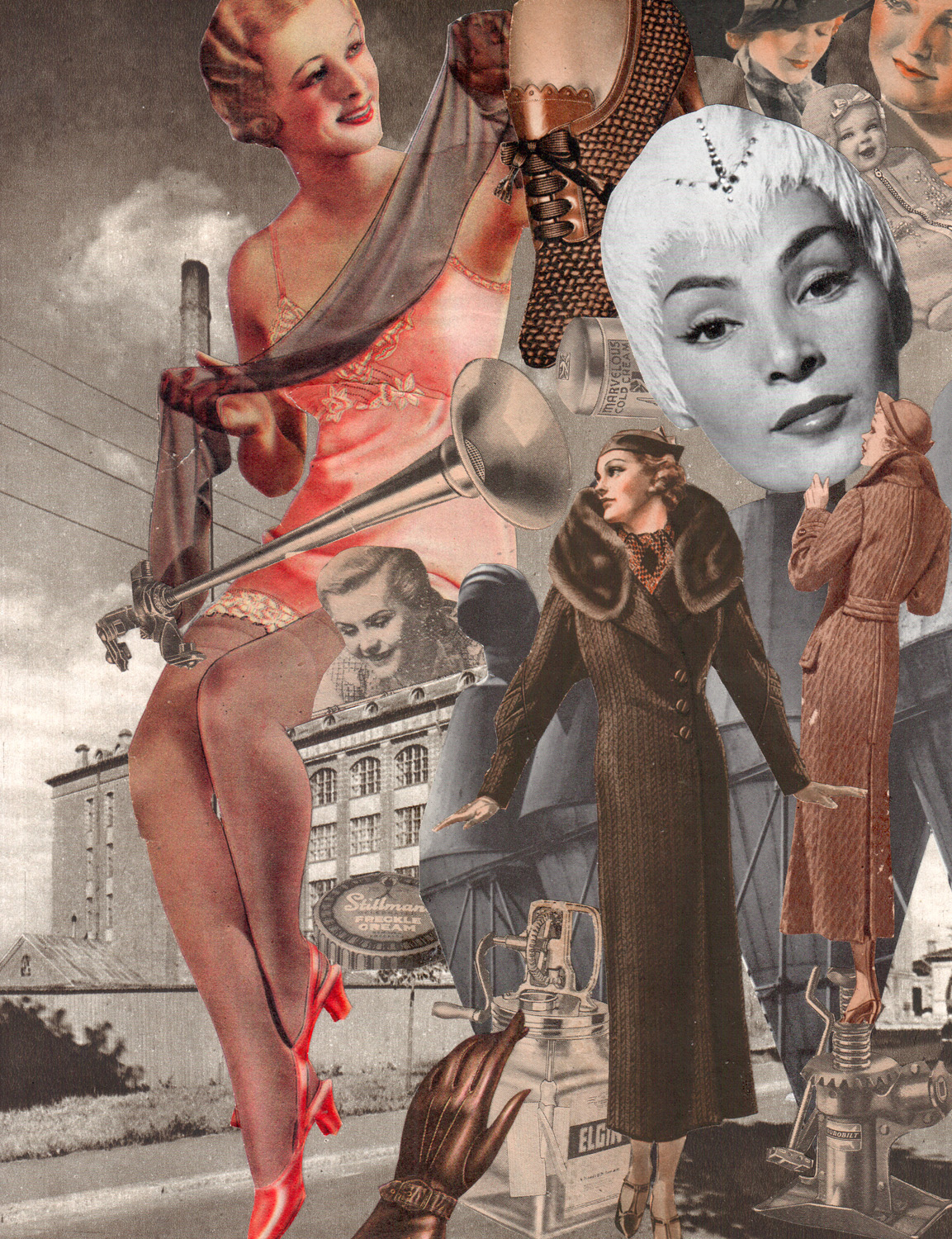 "From The Wish Book"
Collaboration  67/2017 started by me and finished by Lynn Skordal
25,7 x 19,9 cm
Lynn wrote me something about the Wish Book: "The "Wish Book" is a nickname for old catalogs from the Sears & Roebuck Company. Everybody read them over and over again and wished for their favorite things. All the images I added are from a 1935 Sears Catalog…" Therefore this time it´s very interesting to see the before and the after.
Lynn hat mir etwas über das "Wunsch Buch" geschrieben: "Das "Wunsch Buch" ist ein Spitzname für einen alten Katalog der Sears & Roebuck Kompanie. Jeder blätterte immer und immer wieder darin und wünschte sich seine favorisierten Dinge! Alle Bilder, die ich hinzugefügt habe kommen aus einem Sears-Katalog von 1935 …" Deswegen ist es diesmal besonders interessant, das vorher und nachher zu sehen.