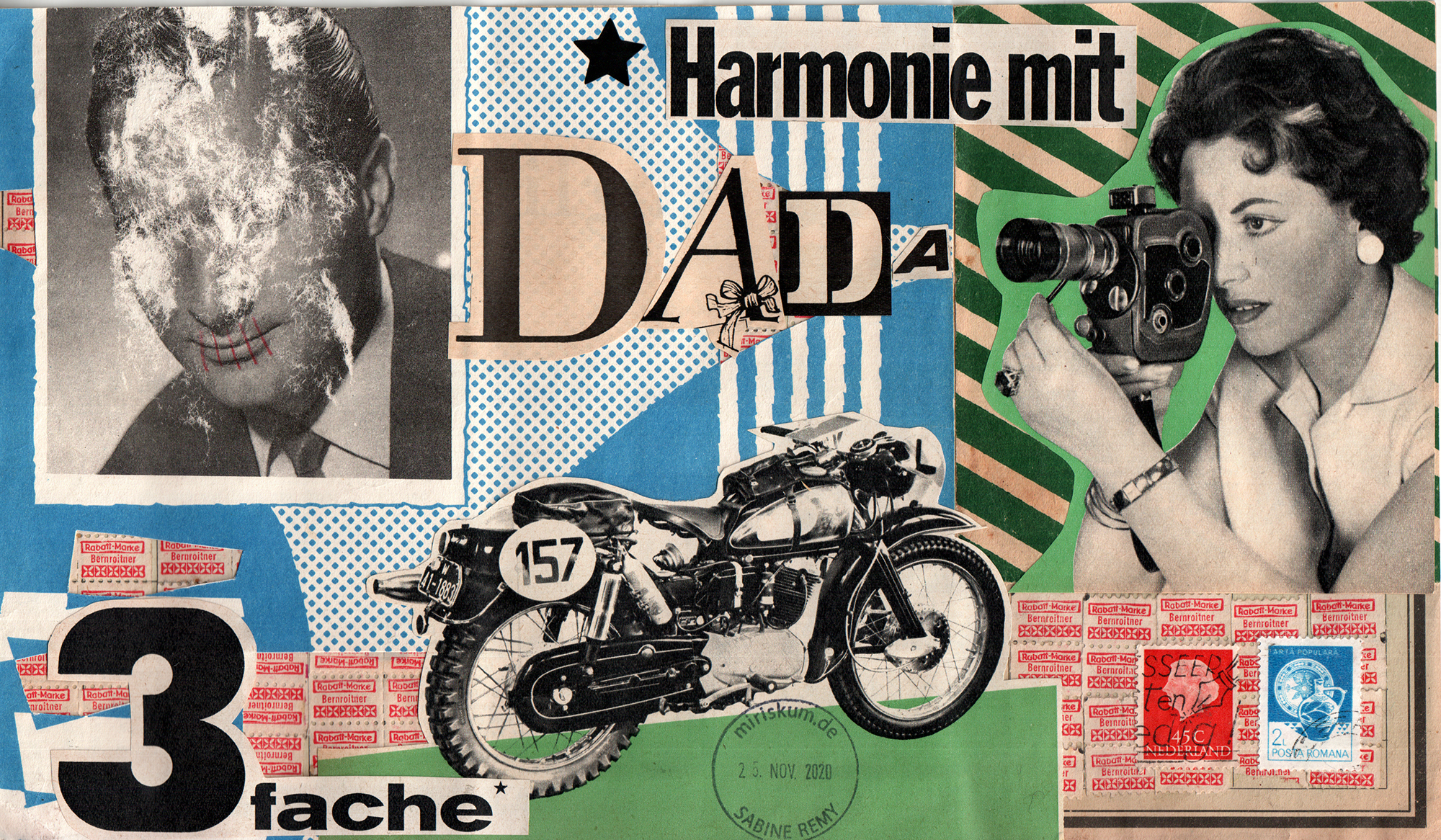 Herzlichen Dank an Geronimo Finn für die Einladung zu seinem neuen Projekt "2 Arbeiten auf einem Stück", die er an 28 KünstlerInnen geschickt hat.
Ich habe von ihm die Vorderseite des Rabattmarken-Sammelheftes gestartet erhalten und beendet (s.o.) und für ihn die Rückseite als Starter gestaltet – die Rabattmarken waren bereits darauf (s.u.).
Ich bin gespannt, wer noch dabei ist – und was Geronimo damit vor hat.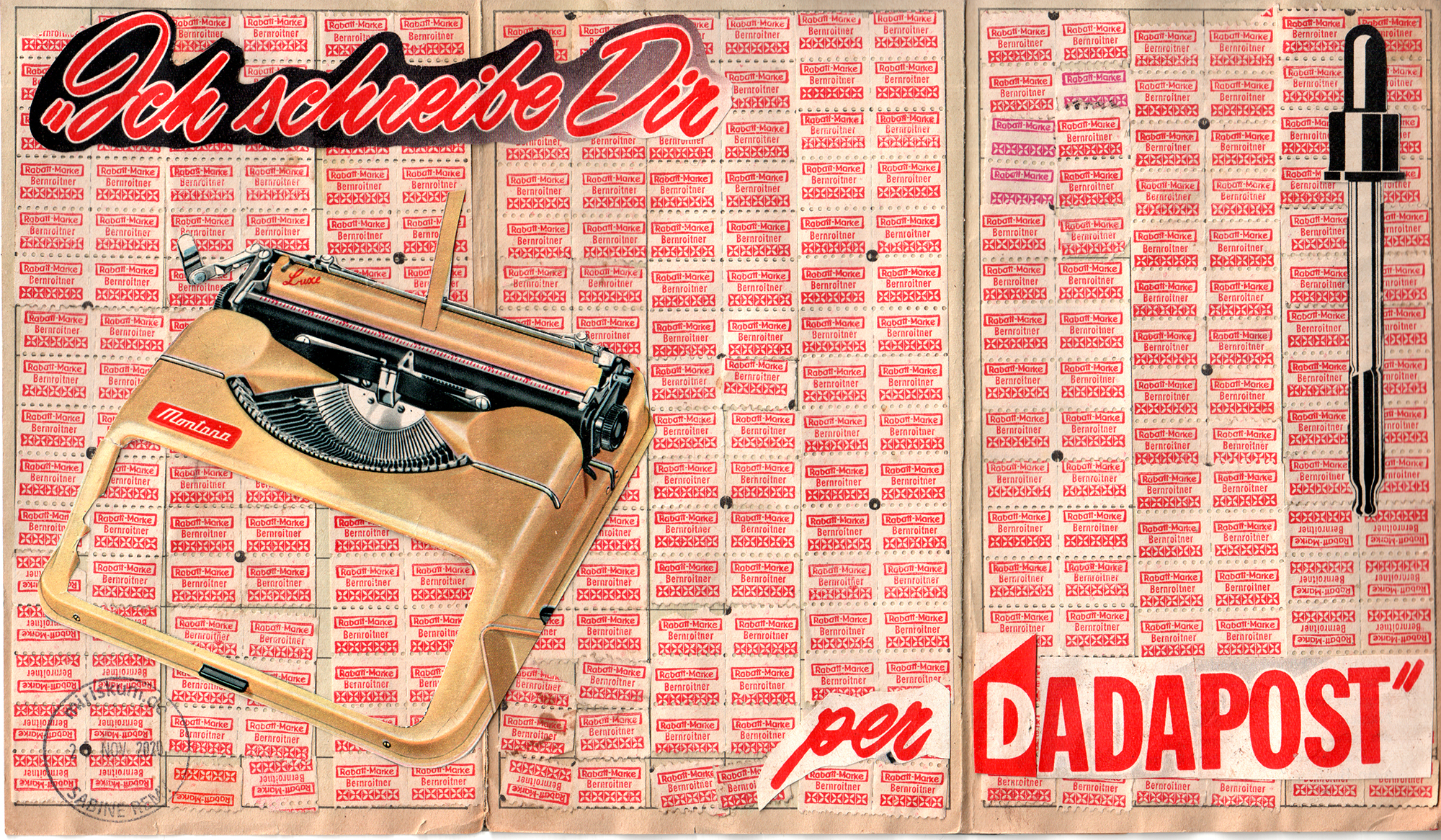 Many thanks to Geronimo Finn for the invitation to his new project "2 works on one piece", which he sent to 28 artists.
I received and finished the front of the discount stamp collection booklet from him (first work) ("3 times harmony with Dada") and designed the back as a starter for him (second work) ("I write to you by Dada Post")- the discount stamps were already on it.
I am curious to see who else is still in it – and what Geronimo is going to do with it.