Collaboration No 1 with Susanna Lakner and me, started by Susanna:
"Paperback of basic theory and praxis about wire and switches".
Thank you very much for inviting me to this collab! I´m so glad!
1. Zusammenarbeit von Susanna Lakner und mir, angefangen von Susanna: "Taschenbuch über einfache Theorie und Praxis von draht und schaltern".
Danke dir, dass Du mich zur Collab eingeladen hast. Ich freu mich!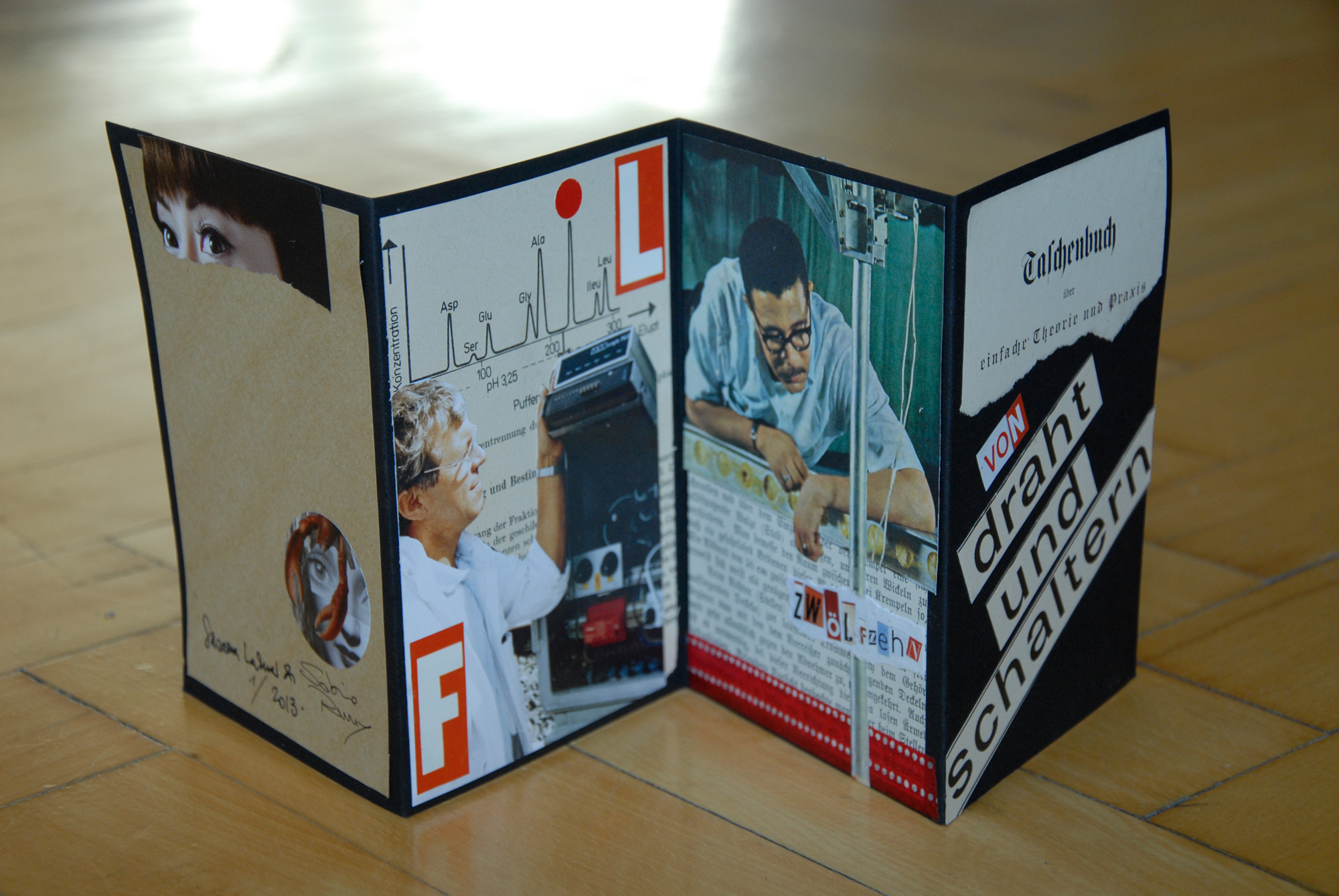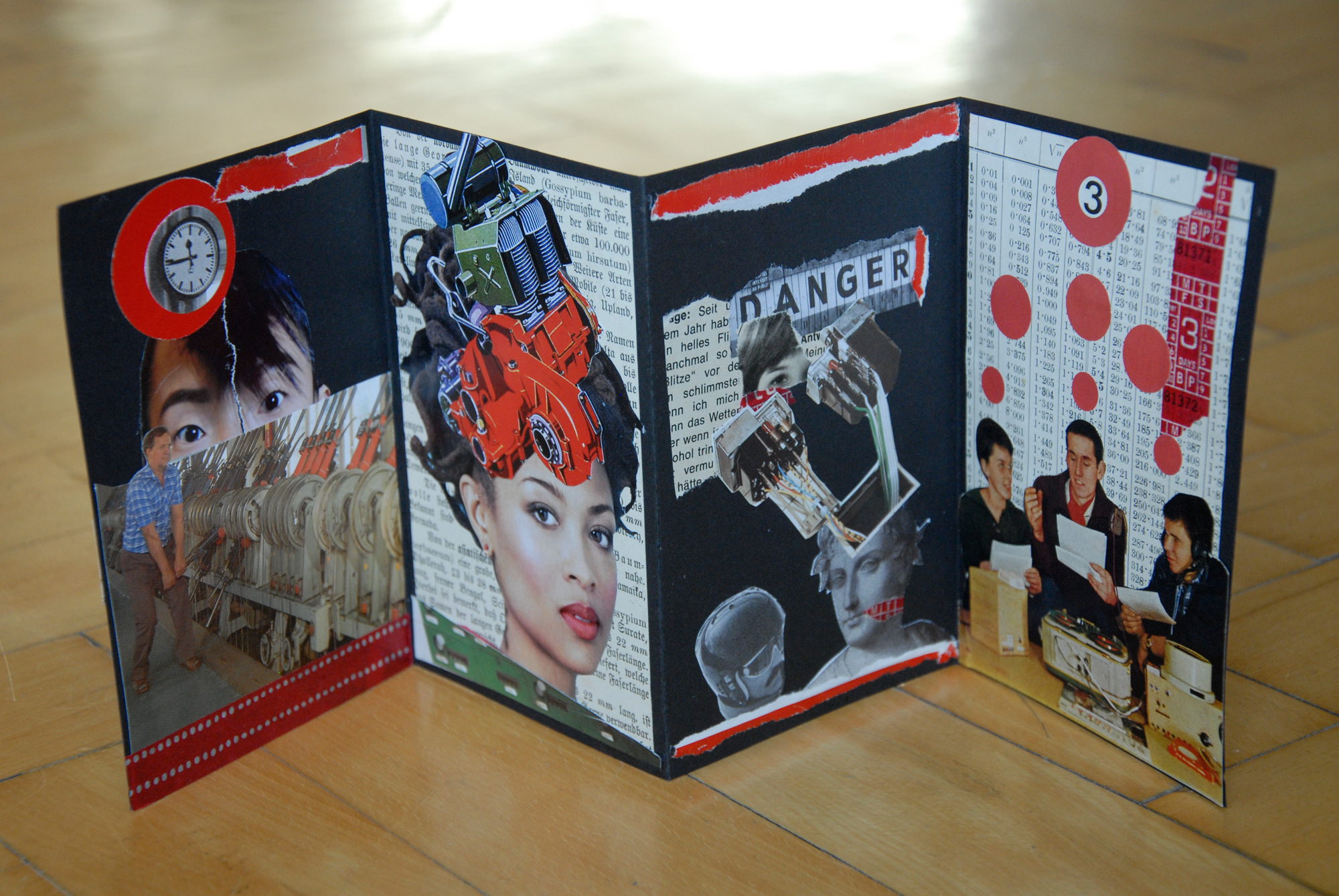 Die Außenseite angefangen von Susanna / The outside started by Susanna:



und weitergemacht von mir / und added by me:

und fertiggestellt von Susanna Lakner / and finished by Susanna Lakner:


Die Innenseite angefangen von Susanna / The inside started by Susanna:


und weitergemacht von mir / and added by me:


und fertiggestellt von Susanna Lakner / and finished by Susanna Lakner: