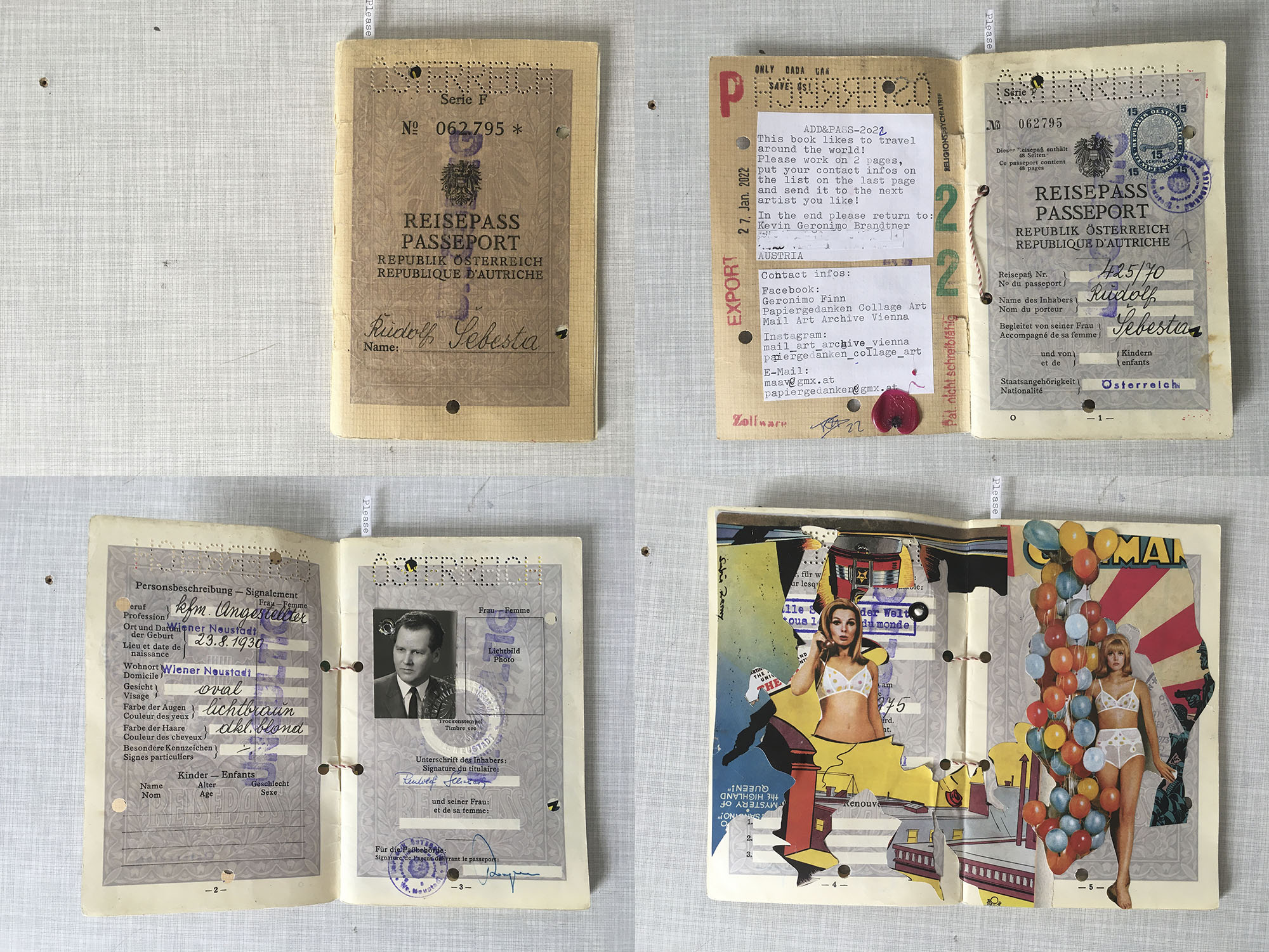 Dieses Add & Pass Buch hat Geronimo Finn Anfang 2022 an mich gesendet, damit ich es mit einer Collage beginne und an den nächsten Teilnehmenden weiterschicke.
Dieses Buch ist Teil eines Projektes namens Add and Pass – PASSport collage project!, das Geronimo vor etwa 4 Jahren gestartet hat: Er versendet alte österreichischen Pässe, Spar- und Mitgliedsbücher an interessierte Teilnehmende mit der Bitte, je eine Doppelseite zu gestalten und an den nächsten Interessierten weiterzuschicken bis das Buch vollendet ist und dann an ihn zurück geschickt wird. Ich bin gespannt, ob es den Weg zurück schafft – leider scheinen viele Bücher verloren gegangen zu sein.
english version:
This Add & Pass book was sent to me by Geronimo Finn in early 2022 to start a collage and send on to the next participant.
This book is part of a project called Add and Pass – PASSport collage project! that Geronimo started about 4 years ago: He sends out old Austrian passports, savings and membership books to interested participants with the request that they each create a double page spread and send it on to the next interested person until the book is completed and then sent back to him. I'm curious to see if it makes its way back – unfortunately, many books seem to have been lost.