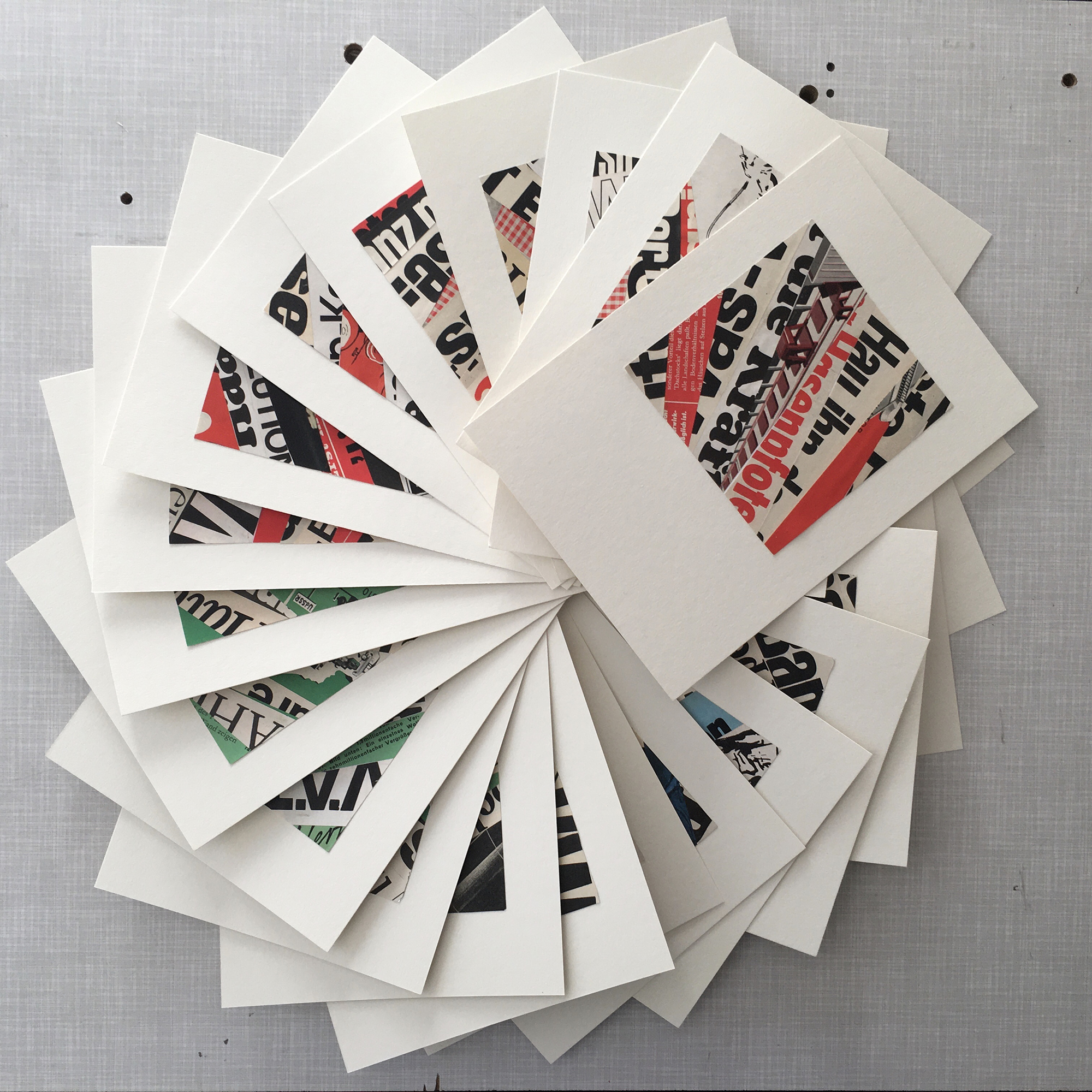 "Visual Poetries"
insgesamt 22 Collagen in der Größe 10,5 x 10,5 cm, geklebt auf einen DinA5 großen Hintergrund als Beitrag für Svenja Wahls Sammelmagazine Excavations
Unten sind 16 davon exemplarisch zu sehen.
Wie es funktioniert:
20 Künstler erstellen je 22 Originalarbeiten in max DinA 5 senden diese an Svenja. Daraus entsteht ein Magazin mit jeweils 22 Originalarbeiten aller Teilnehmenden in einer Auflage von 22 Stück. Jeder der Teilnehmenden erhält ein Exemplar des Magazins, Svenja behält 2 als Belegexemplare.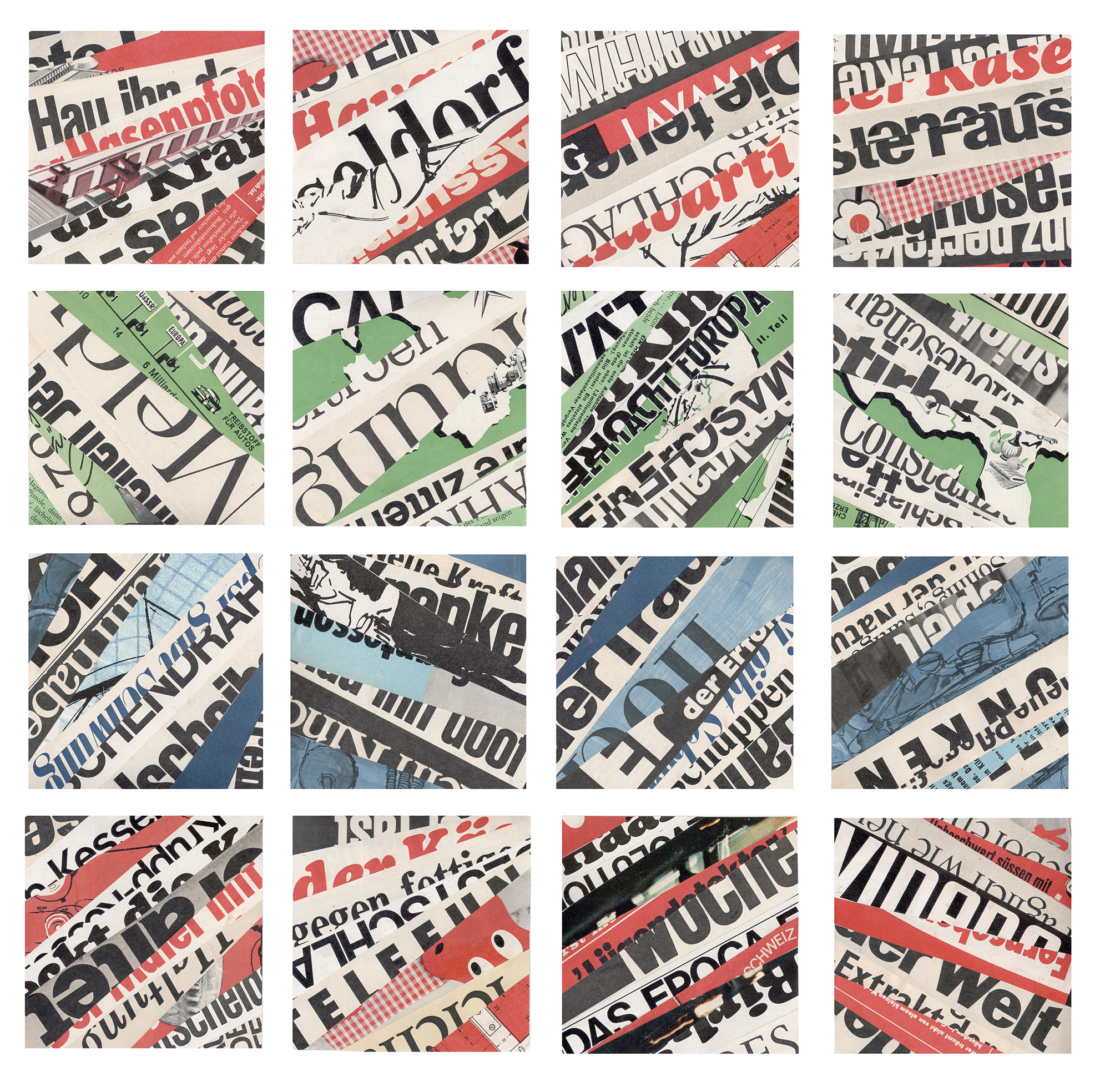 english version:
"Visual Poetries"
a total of 22 collages in the size 4,1 x 4,1 inches, glued on a DinA5 sized background as contribution for Svenja Wahl`s assembling magazine Excavations.
Above you can see 16 of them as examples.
How it works:
20 artists each create 22 original works in max DinA 5 send them to Svenja. The result is a magazine with 22 original works of all participants in an edition of 22 pieces. Each of the participants receives a copy of the magazine, Svenja keeps 2 as specimen copies.