Josephine had a great idea – she invited Lynn and me to do a collaboration together – and so each of us started two pieces (one themed "Dada" – one "free") and send one each to the others. Each of us worked on the received starters and send it to the last one. Lynn called it "tricollage". So we had at least 6 tricollages. This was so much fun!
During the next days I will show all the results and the "making of". Today I start with No.1.
Josephine hatte eine großartige Idee – sie hat Lynn und mich zu einer Dreier-Zusammenarbeit eingeladen – jeder machte zwei Starter (einen zum Thema "Dada" – einen ohne Thema) und schickte den jeweils anderen beiden einen davon. Jede von uns hat an dem Starter gearbeitet und zur Dritten geschickt. Lynn gab ihnen den Namen "Tricollage". So haben wir 6 Tri-Collagen gemacht. Das hat so viel Spaß gemacht!
Während der nächsten Tage zeige die Ergebnisse und den jeweiligen Prozess. Heute starte ich mit Nummer 1.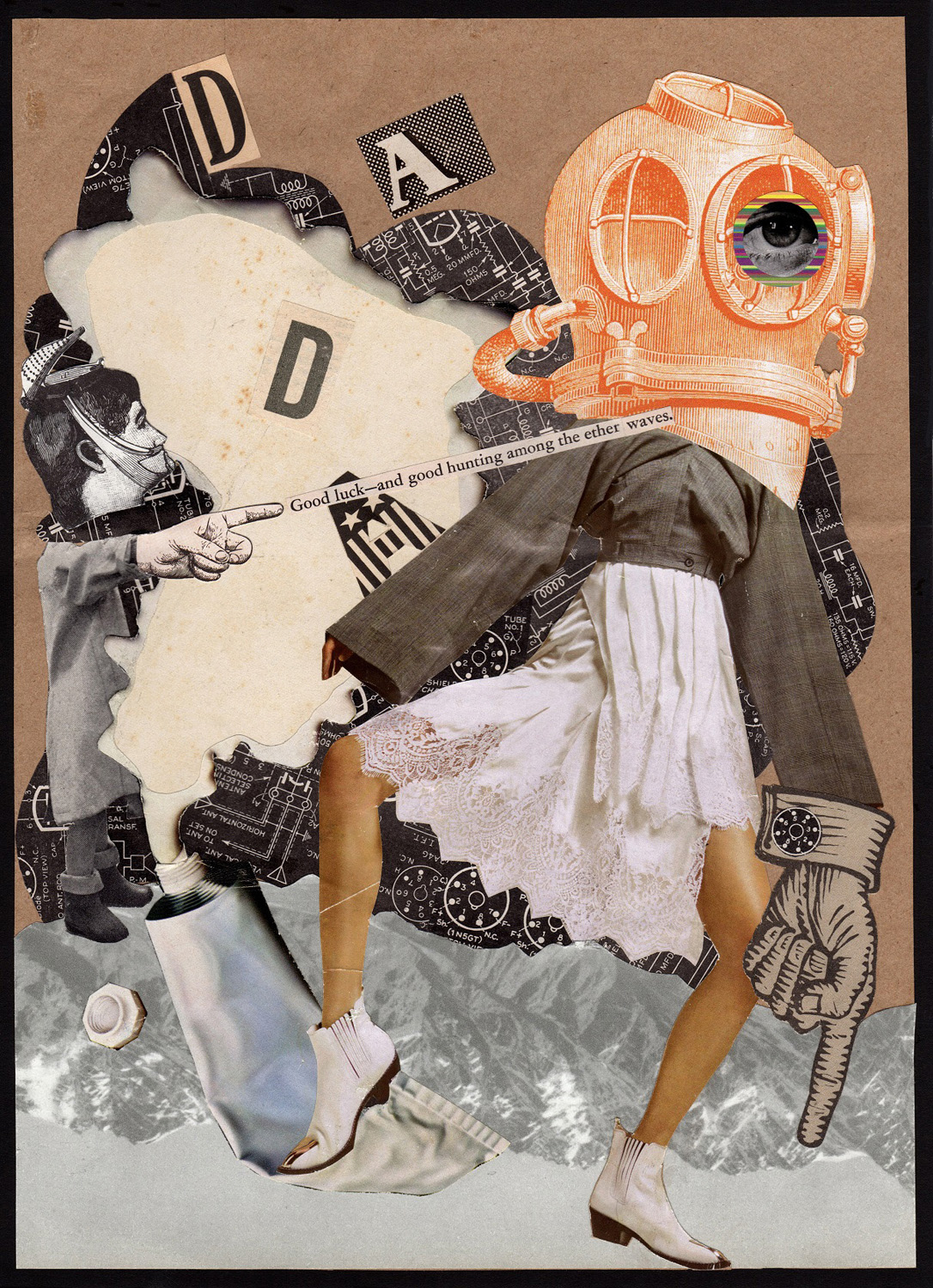 GOOD HUNTING AMONG THE ETHER WAVES
Tricollage 2016
started by Lynn Skordal (USA), continued by Sabine Remy (Germany)
and finished by Josephine (Netherlands)
Making-of: