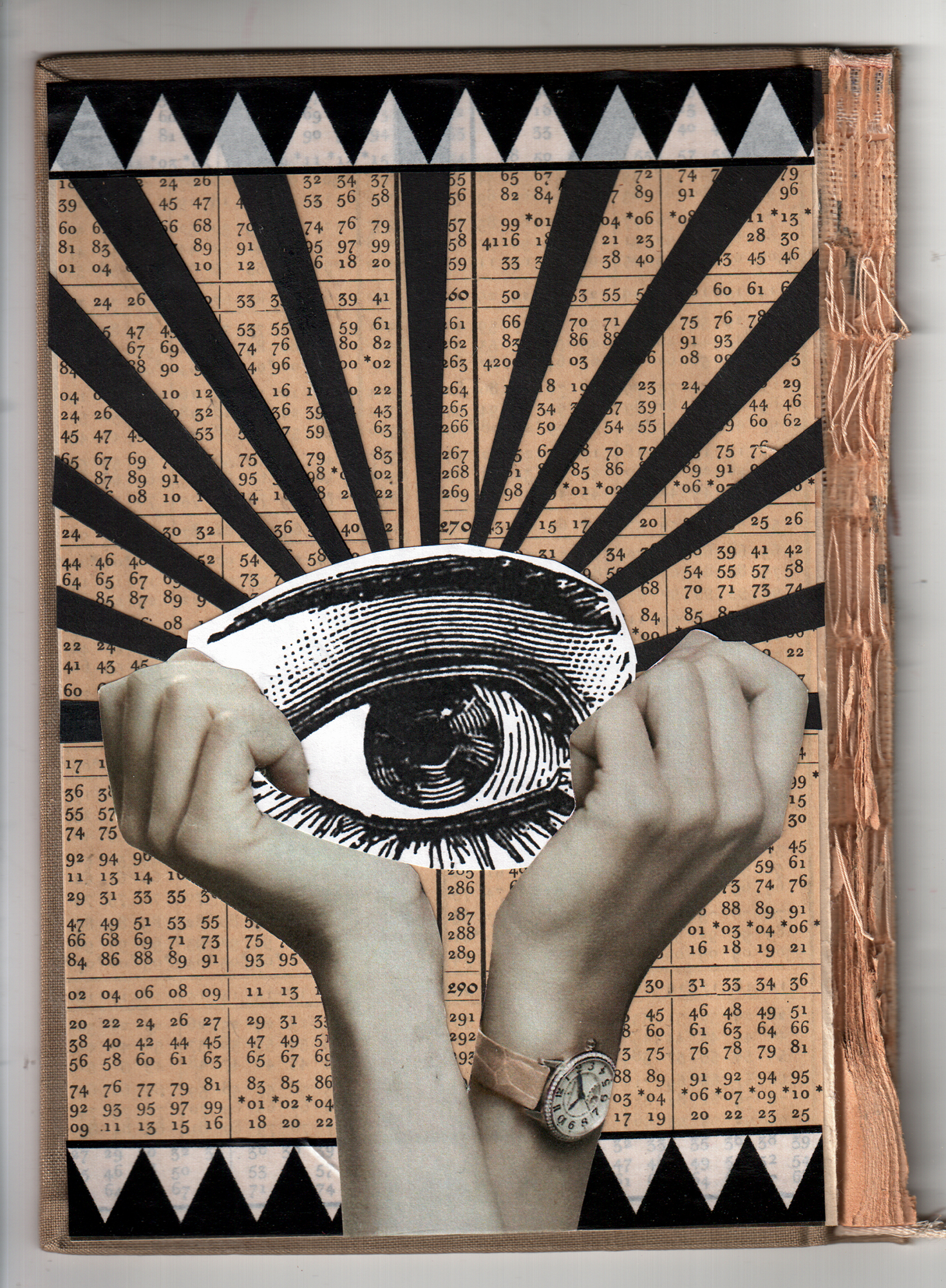 "The Sight / The Eyes"
Collage on board – 2018 – 18,7 x 13,2 cm
This is my entry for:
APPEL À MAILARTS – CALL : « La vue / les yeux » « The sight / the eyes »
Association « Villa Monoyer »
Bruno Pont
École Rebatel
25, rue Rebatel
69 003 Lyon
Exposition en juin 2018 à l'occasion des Rendez-vous des jardins.
Exhibition in june during the gardens festival. 
Ferdinand Monoyer war ein französischer Augenarzt (1836 – 1912), der 1872 die Dioptrie für die Maßeinheit der optischen Linsen einführte. Er entwickelte einen Sehtest (die Monoyer-Skala) zur Ermittlung der Sehstärke, der sich bald etablierte und noch heute verwendet wird. In diesem Sehtest hat Herr Monoyer witziger weise seinen Namen verewigt (siehe unten). (Quelle)
Der Verein "Villa Monoyer" (auch auf FB vertreten), widmet sich als kultureller Ort der Erinnerung an Ferdinand Monoyer und der Geschichte der Lyoner Medizin.
Ferdinand Monoyer was a French ophthalmologist  (1836 – 1912) who developed the dioptre, the unit of measurement for vision/ eye sight. He created the Monoyer chart, which is still in use, where every row represents a different dioptre. (Source) Funny little detail: he has immortalised his name in this scala (see below).
The aim of the society  "Villa Monoyer" (also on FB) is to keep the memory of Ferdinand Monoyer and the Lyoner medicine.