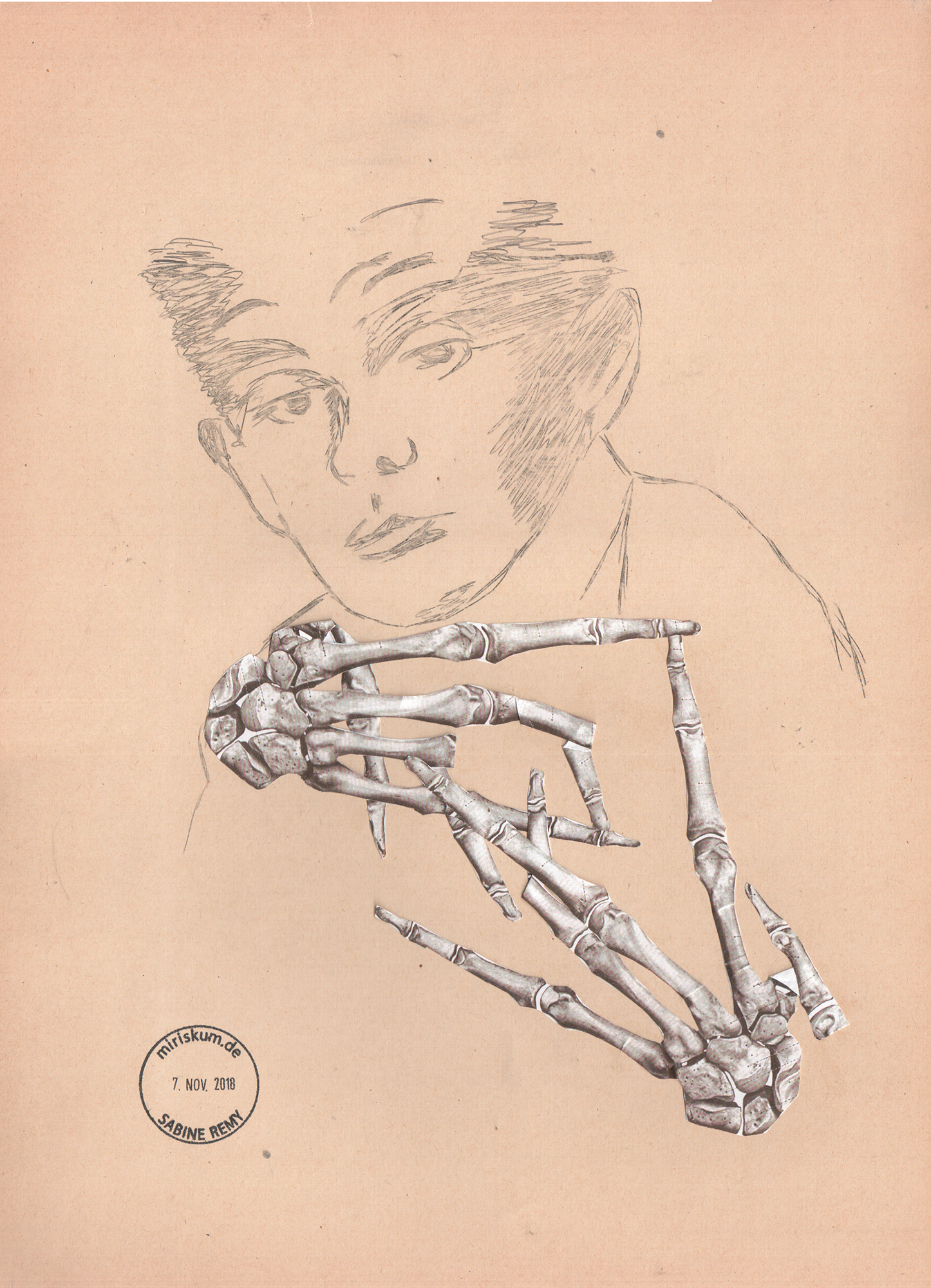 Drawing and collage –  32,4 x 23,8 cm
I was invited to create a contribution for the Spanish Flu Biennale in Hungary for the third time. This year Egon Schiele was the topic – an Austrian painter, born 1890 and died at the age of only 28 of Spanish Flu, 3 days after his pregnant wive Edith Harms, in 1918. So this year is the 100th anniversary of his death.
I watched a very interesting documentation about Egon Schiele on arte (no longer available at the mediathek). His paintings always shown hands in remarkable and unusual positions – influenced by x-rays he could at his foster father's house. This was my inspiration to create this art work.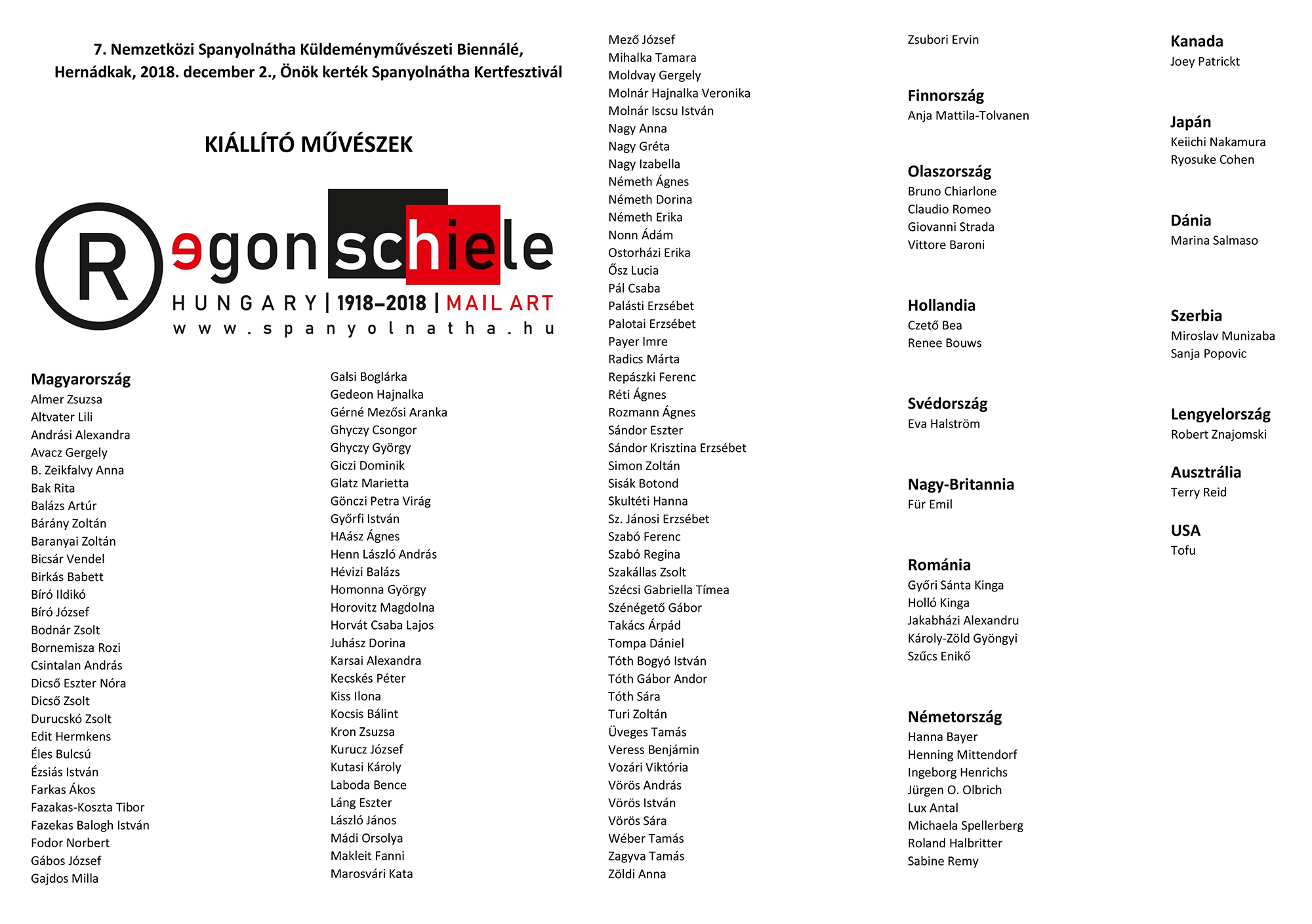 Ich wurde (zum dritten Mal) eingeladen, einen Beitrag für die Spanish Flu Biennale in Ungarn zu erstellen. In diesem Jahr war Egon Schiele das Thema – ein österreichischer Maler, geboren 1890 und gestorben im Alter von nur 28 Jahren an der Spanischen Grippe, 3 Tage nach seiner schwangeren Frau Edith Harms, 1918. In diesem Jahr ist also der 100. Jahrestag seines Todes.
Ich habe mir eine sehr interessante Dokumentation über Egon Schiele auf arte angesehen (nicht mehr online geschaltet – sehr schade). Seine Gemälde zeigten immer wieder Hände in bemerkenswerten und ungewöhnlichen Positionen – beeinflusst von Röntgenstrahlen, die er im Haus seines Pflegevaters sehen konnte. Das war meine Inspiration, dieses Kunstwerk zu schaffen.