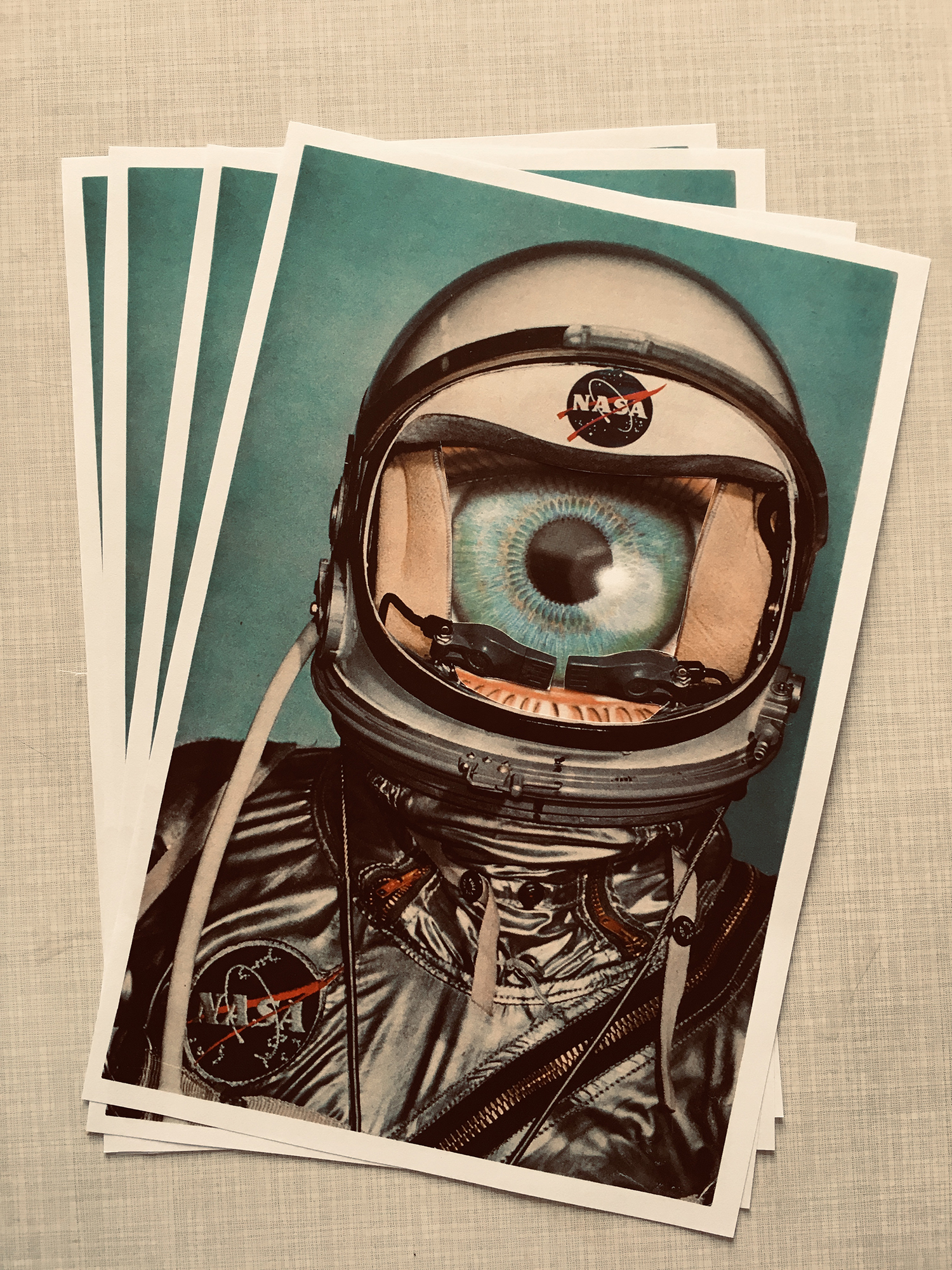 Ich habe eine Serie dieser Dadanaut – Collage gamacht, Der "Erstling" ist während meiner Artist Residency in Savannah im Januar entstanden. Einige sind bereits auf dem Weg zu jemandem, andere werden noch in den kommenden Tagen verschickt.
I made a series of this dadanaut collage, The "First" was created during my artist residency in Savannah in January. Some are already on their way to someone, others will be sent out in the next few days.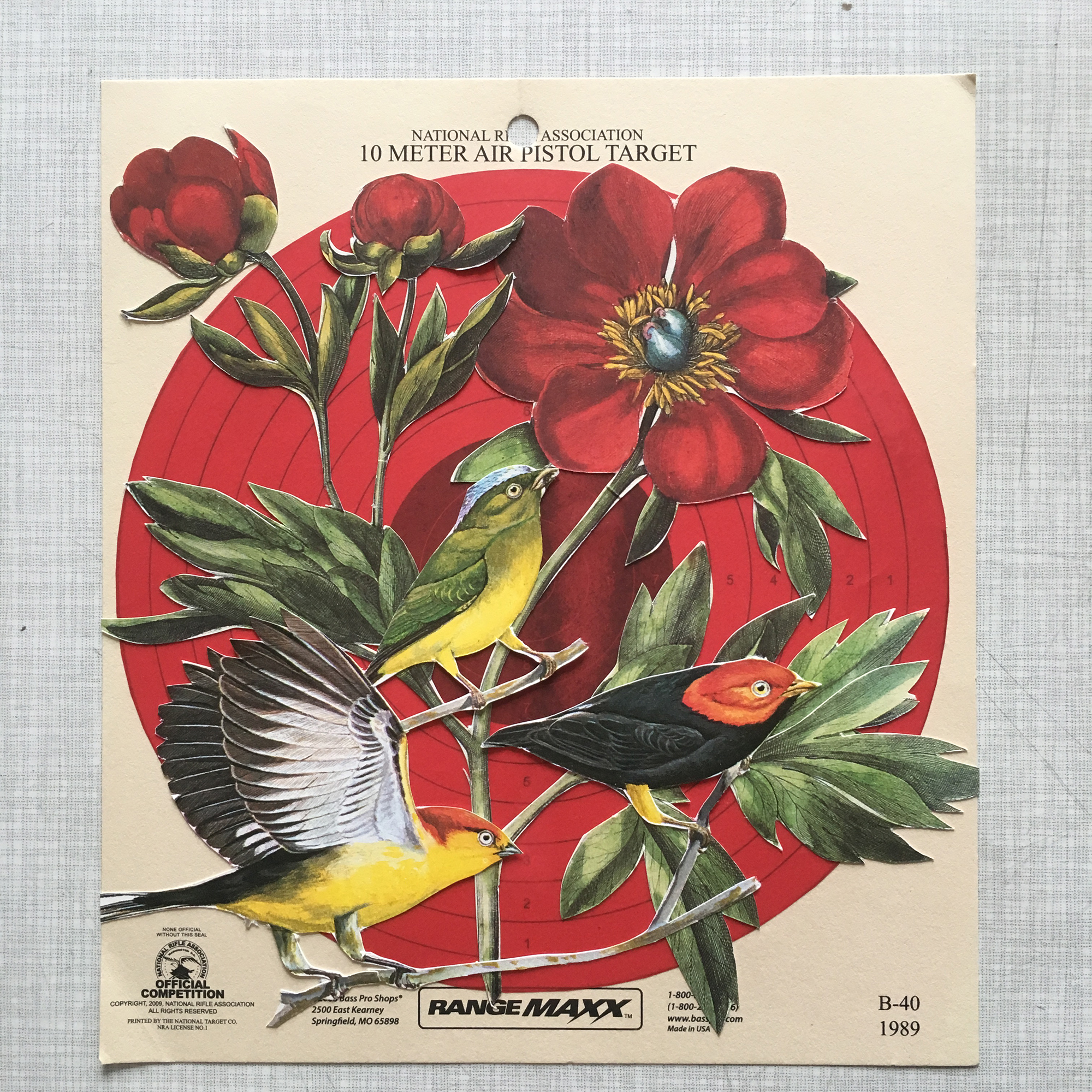 Und dann habe ich noch eine Zielscheiben-Collage für  gemacht, die ich in den USA gekauft habe. Diese hier (oben) geht an Mano als Dank für den Briefmarkentausch und eine Originalcollage, die sie mit geschickt hat.
And then I made another target collage for Mano  as a thank you for the stamp exchange and an original collage she sent with it.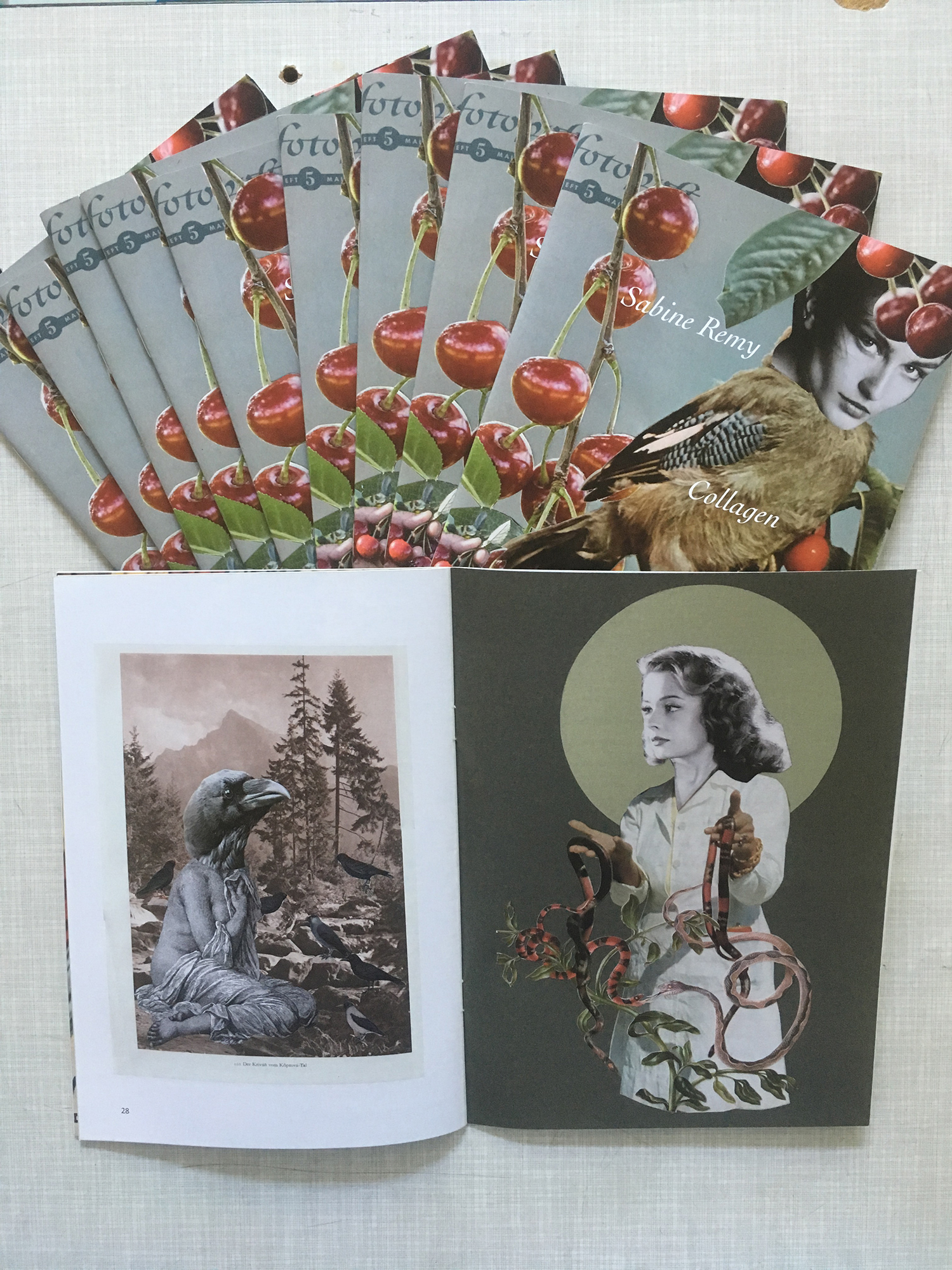 Und dann habe ich noch einige meiner letzten Kataloge verschickt – z.B. auch an Mirjam als Dank für das riesige Collage-Material-Paket letztes Jahr. Einige sind auch nach Savannah gegangen –  als Dank für nette Begegnungen und Gastfreundschaft.
Ich hoffe, alles ist gut angekommen und ich habe damit kleine Freuden auf der Welt verteilt.
And then I sent some of my last catalogues – e.g. to Mirjam as a thank you for the huge collage material package last year. Some also went to Savannah as thanks for nice encounters and hospitality.
I hope that everything was well received and I have spread little joys all over the world.