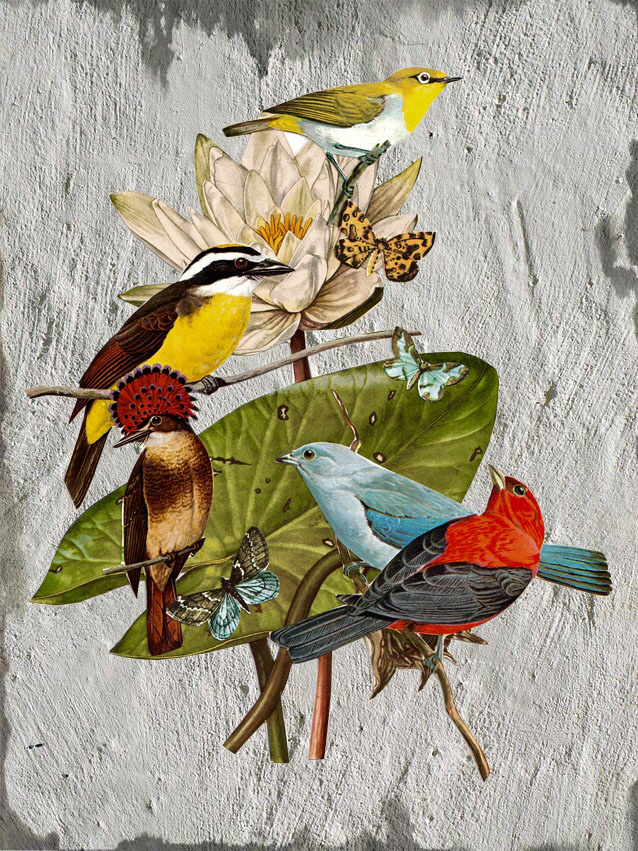 Herzlichen Dank an Gabi Minedi für die Einladung zur Teilnahme an der virtuellen Ausstellung "OXYGEN!" in Rom, die morgen, 30. April, von 17.00 – 19.00 Uhr eröffnet wird und täglich bis zum 31.5.2020 zur gleichen Zeit live gestreamt wird in der Facebook-Gruppe Poga Poga.
Außerdem  wird die Ausstellung auf dem YouTube-Kanal PATRIZIO MARIA und auf dem Instagram-Konto @giadaferri_ufficiostampa der Pressestelle zu sehen sein.
Kuratiert von Gabi Minedi und Patrizio Maria, in logistischer Zusammenarbeit mit Ophen Art von Maestro Sandro Bongiani
130 Künstler nehmen teil, die Liste ist am Ende des Artikels zu finden.
Mein Beitrag ist oben zu sehen.
english version:
Many thanks to Gabi Minedi for the invitation to participate in the virtual exhibition "OXYGEN!" in Rome, which opens tomorrow, 30. April,  from 5 p.m. – 7 p.m. and will be streamed live at the same time every day until 31.5.2020 in the Facebook group Poga Poga.
The exhibition will also be available on the YouTube channel PATRIZIO MARIA and on the Instagram account @giadaferri_ufficiostampa of the Press Office.
Curated by Gabi Minedi and Patrizio Maria, in logistic collaboration with Ophen Art by Maestro Sandro Bongiani
130 artists participate, the list can be found at the end of the article.
You can see my contribution above.
Teilnehmer / Participants:
Andreina Argiolas-Italia, Alfredo Avagliano-Italia, Franco Ballabeni-Italia, Sabela Bana-Spagna, Calogero Barba-Italia, Vittore Baroni-Italia, Pier Roberto Bassi-Italia, Rodia Bayginot-Francia, Lancillotto Bellini-Italia, Enrico Benaglia-Italia, Luisa Bergamini-Italia, Alejandra Besozzi-Argentina, Tomaso Binga-Italia, Olivier Blot-Francia/Canada, Giovanni Bonanno-Italia, Sylvain Borella-Svizzera, Anna Boschi-Italia, Carlos Botana-Spagna, Didier Bouvet-Francia, Silvano Braido-Italia, Alfonso Caccavale-Italia, Silla Campanini-Italia, Jocelyne Caputo-Francia, Lamberto Caravita-Italia, Alberto Casiraghy-Italia, Land Collodion (Didier Bouvet, Michel Darnis, Norbert Hardy)-Francia, Pino Chimenti-Italia, Ryosuke Cohen-Giappone, Carmela Corsitto-Italia, Maria Credidio-Italia, Paska Deb-Belgio, Bruno Donzelli-Italia, Paolo D'Orazio-Italia, Bruno Chiarlone Debenedetti-Italia, Jakob de Chirico-Italia-Germania, Jakob de Chirico-Germania/Italia con: Lome Menguzzato, Furio Colombo, Jakob de Chirico, Roger Fritz, Eric Demelis-Francia, Eric Demelis, Margaux Salmi, Gaspard Pitiot (Gruppo-Siamo tutti sulla stessa barca)-Francia, Adolfina De Stefani-Italia, Francesco Diotallevi-Italia, Marcello Diotallevi-Italia, Giovanna Donnarumma-Italia, Edizioni Lettere S.Com.Poste Duccio Scheggi, Michela Mascarucci-Italia, Marie-Jeanne Faravel-Francia, Cinzia Farina-Italia, Marco Fattori-Italia, Gretel Fehr-Germania-Italia, Naire Feo-Italia, Luc Fierens-Belgio, Roberto Formigoni-Italia, Aurelio Fort-Italia, Mikel Frank-USA, Ivo Galassi-Italia, Dania Gentili-Italia, Coco Gordon-USA, Lusin Ginosyan-Armenia, Gennaro Ippolito-Italia, Benedetta Jandolo-Italia, Roberto KeppleR-Brasile, Laszlo Ladany-Ungheria, Thierry Lambert-Francia, Ettore Le Donne-Italia, Alfonso Lentini-Italia, Hugues Leroy-Belgio, Giovanni Leto-Italia, Alexander Limarev-Siberia, Adrian Lis-Romania, Pierpaolo Limongelli-Italia, Oronzo Liuzzi-Italia, Serse Luigetti-Italia, Mela M-USA, Ruggero Maggi-Italia, Bibiana Padilla Maltos-USA, Sergio Mammina-Italia, Marcoleptique (Marc Guérin)-Francia, Patrizio Maria-Italia, Lillo Messina-Italia, Gabi Minedi-Italia/Francia, Massimo Monteleone-Italia, Franco Mulas-Italia, Maya Lopez Muro-Argentina, Petra Lorenz-Germania, Theo Nelson-Canada, Carlo Oberti-Italia, Víctor Gabriel Ojeda-Cittá del Messico, Janys Oliveira-Brasile, Nichola Orlick-Japan, Tito S. Remy Orta-Spagna, Shura Oyarce-Perú, Franco Panella-Italia, Claudio Parentela-Italia, Alexey Parygin-Russia, MCA Peintresse-Francia, Corinne Pirault-Francia, Mathias Quetglas-Spagna, Asia Rota-Italia, Mauro Rea-Italia, Martine Rives-Francia, Maurizio Romani-Italia, Claudio Romeo-Italia, Sabine Remy-Germania, Mattew Rose- Francia/USA, Asia Rota-Italia, Alessandro Sala-Italia, Antonio Sassu-Italia, Roberto Scala-Italia, Jack Seiei-Giappone, Veronique Smet-Belgio, Alberto Sordi-Italia, Lucia Spagnuolo-Italia, Fulgor Silvi-Italia, Gruppo Sinestetico-Italia, Alberto Sordi-Italia, Dominique Spessiert-Francia, Giannis Stamenitis-Grecia, Renata e Giovanni Strada-Italia, Ernesto Terlizzi-Italia, Patrizia Tictac-Italia, Horst Tress-Germania, Stefano Turrini-Italia, Valmigot Val-Polinesia, Karen Weber-USA