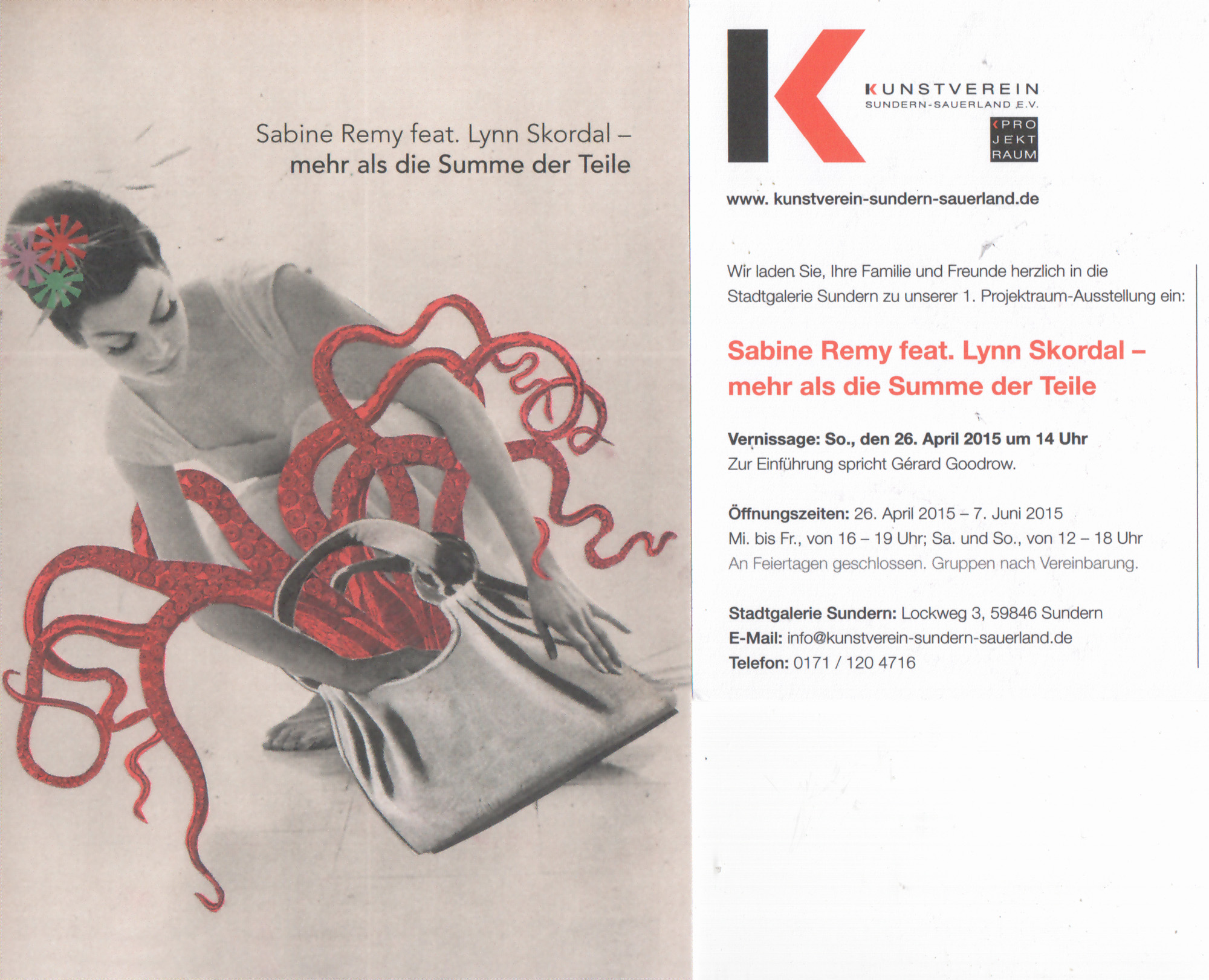 Herzliche Einladung zur Ausstellungseröffnung
"Sabine Remy feat. Lynn Skordal – mehr als die Summe der Teile"
im Projektraum des Kunstvereins Sundern am Sonntag, 26. April, 14.00 Uhr. Zur Einführung spricht Gérard  Goodrow.
Es werden Collaboration Collages von Lynn Skordal und mir gezeigt sowie einige meiner Collage-Serien.
Die Ausstellung ist bis zum 7. Juni 2015 zu sehen. Mi – Fr 16 – 19 Uhr, Sa – So 12 – 18 Uhr.
Stadtgalerie Sundern, Lockweg 3, Sundern.
I friendly invite you to the opening of the exhibition
"Sabine Remy feat. Lynn Skordal – more than the sum of the parts"
in the project room of the Art Society Sundern, Sunday, 26. April, 2 a.m.
Introduction by Gérard  Goodrow.
There will be shown some of the collaboration collages by Lynn Skordal and me and some of my series.
The exhibition runs till 7. June, Wed – Fri 4 – 7 a.m., Sat – Sun 12 – 6 a.m.