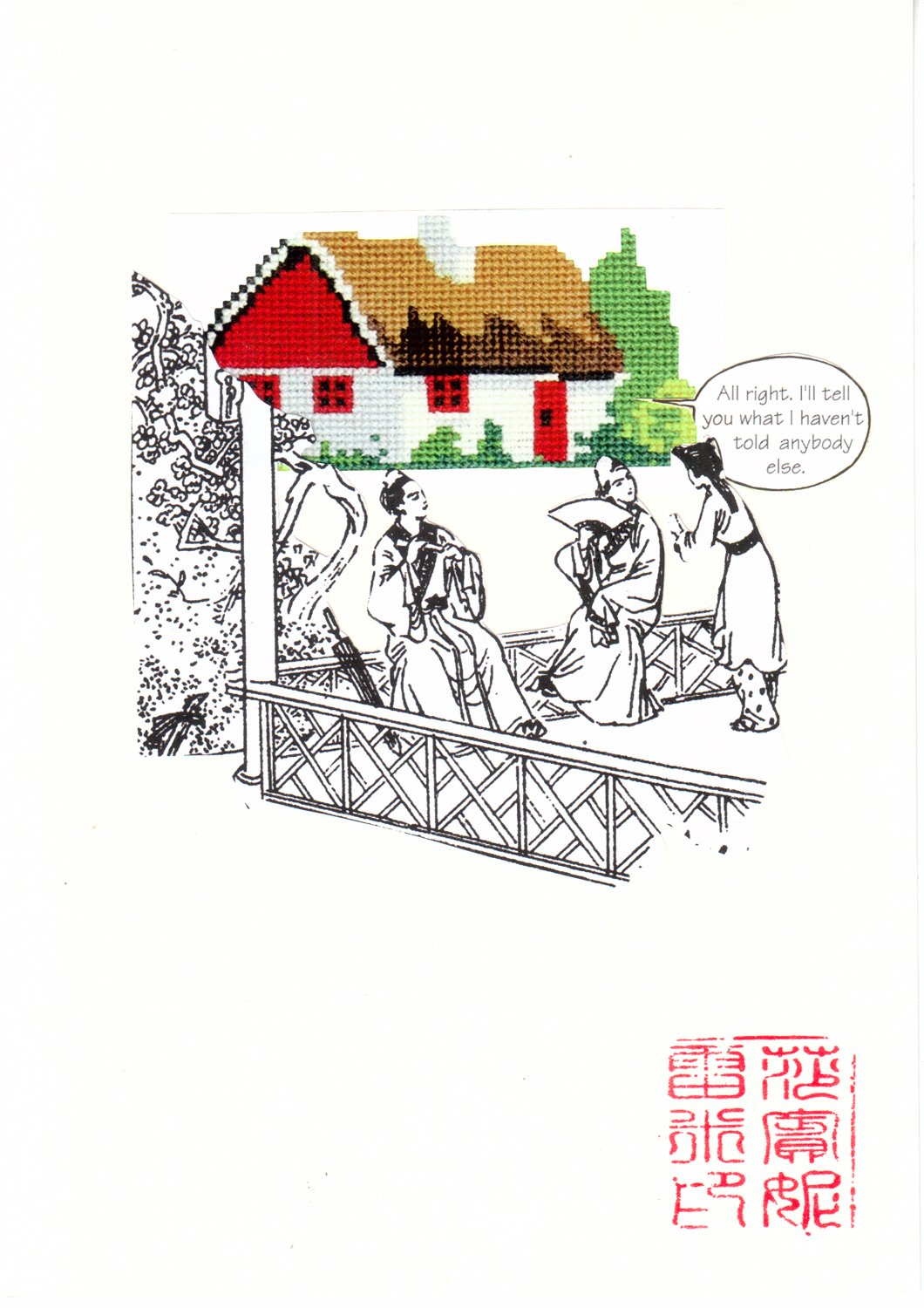 Und das ist mein Beitrag für "Franticham's Assembling box NR 38":
Ich habe 40 DinA formatige (21 x 14,8 cm) Collagen gemacht, bei denen ich immer das gleiche Bild eines gestickten roten oder blauen Hauses benutzt habe (die Prints kommen aus Europa), sowie Kopien aus alten chinesischen Comicheften und Sprechblasen aus einem Englischlehrbuch. Der rote Stempel ist mein Name in Chinesisch – er wurde extra angefertigt und ist ein Geschenk, das mir mein Partner zu Beginn des Jahres aus China mitgebracht hat. Unten sind alle 40 Collagen zu sehen.
And this is my contribution for "Franticham's Assembling box NR 38":
I made 40 DinA 5 sized (8,3 x 5,8 inches) collages with always the same image of an embroidered red or blue house (the prints are from Europa), copies from vintage Chinese comics and lettering out of an school book for english lessons. The red stamp is my name in Chinese – it was custom-built for me and a souvenir my partner brought me from China at the beginning of the year. Below you can see all 40 collages. This is my contribution to "Franticham's Assembling box" – you can see more about this box tomorrow.