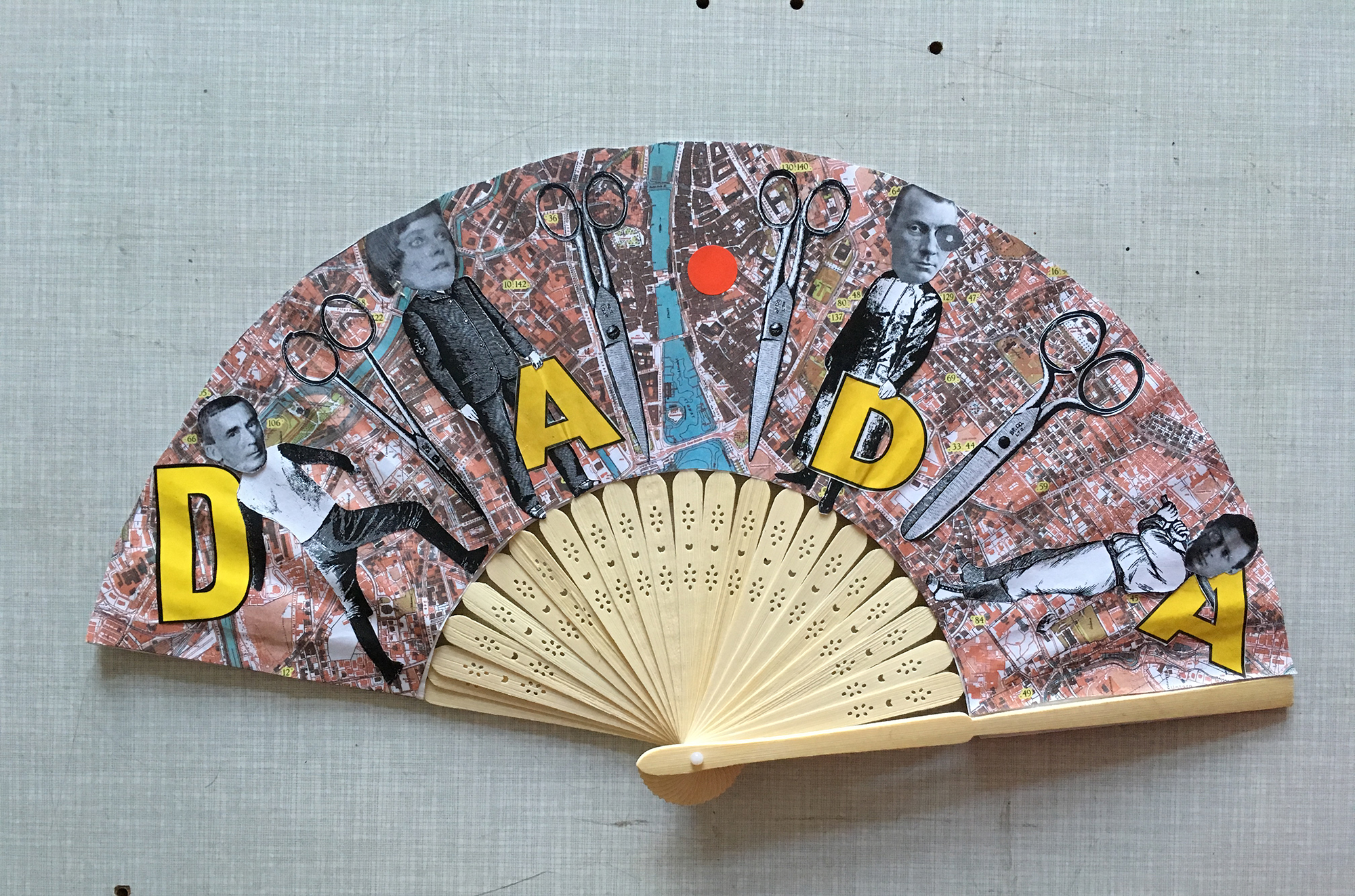 Für Petra Lorenz Fächer-Projekt habe ich einen Dada-Fächer gemacht. Vorne sind Hugo Ball, Emmy Hennings, Hans Arp und Tristan Tzara zu sehen, auf der Rückseite der Text: "Wo alles begann – Cabaret Voltaire – Spiegelgasse 1 Zürich – Dada 1916 – Die große Kunst". Der Hintergrund ist jeweils ein Stadtplan von Zürich, der anläßlich des 100. Geburtstags von Dada publiziert wurde – er kennzeichnet alle einschlägigen Orte, die in der  Zeit von 1916 – 1919 in Bezug auf Dada eine Rolle spielten. Der rote Punkt markiert den Standort von Cabaret Voltaire.
Das hat mir Spaß gemacht – zumal ich an meinen Ausflug nach Zürich vor 1 Jahr erinnert wurde.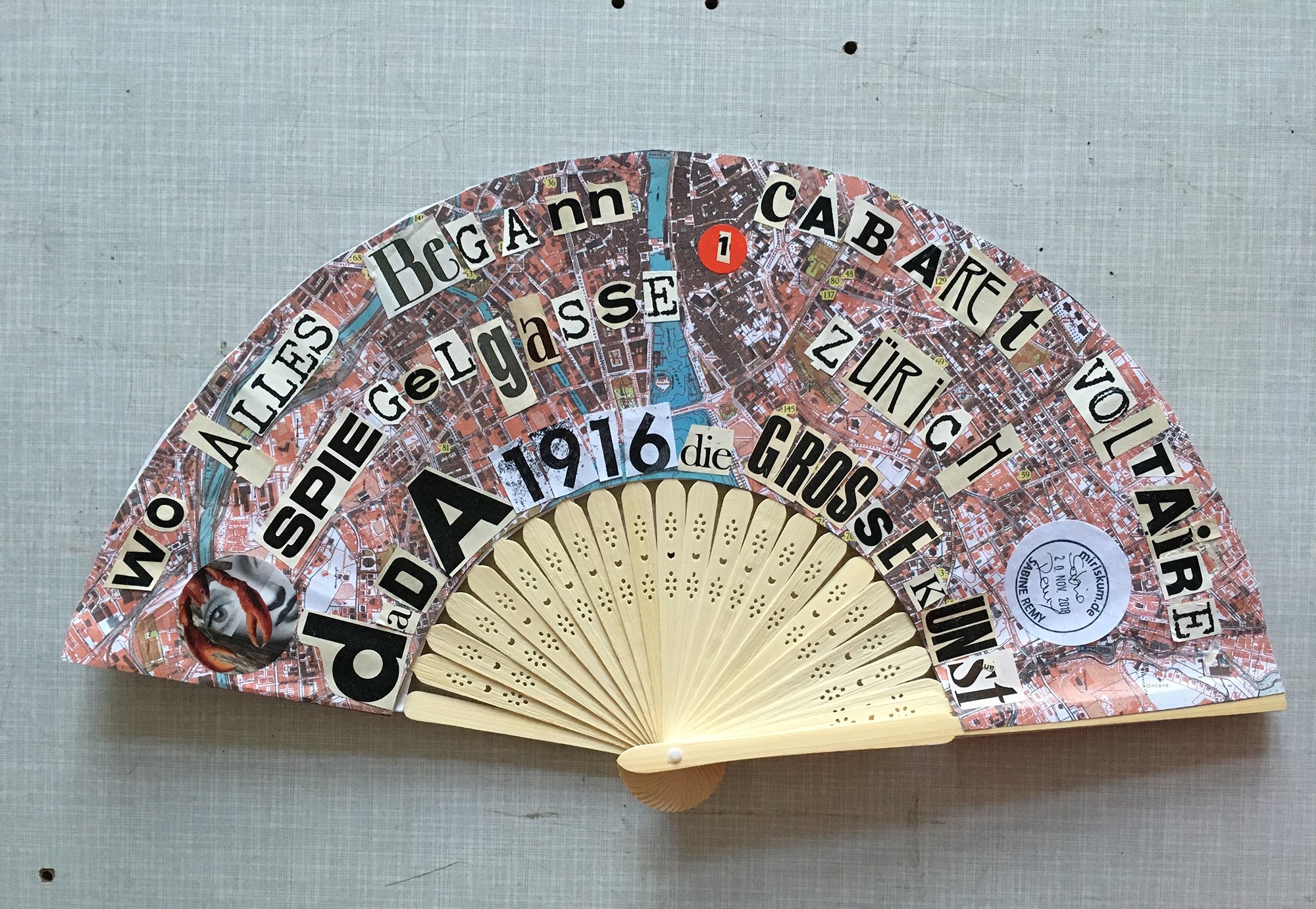 For Petra Lorenz´s fan project I made a Dada Fan. In front are seen Hugo Ball, Emmy Hennings, Hans Arp and Tristan Tzara – on the back of the text "Where it all began – Cabaret Voltaire – Spiegelgasse 1 Zurich – Dada 1916 – The Great Art". The background is a city map of Zurich which was published on the occasion of the 100th birthday of dada – it identifies all relevant places that played a role in the dada-period from 1916 – 1919. The red dot marks the location of Cabaret Voltaire.
I enjoyed that – because I was reminded of my trip to Zurich and Cabaret Voltaire I made one year ago.