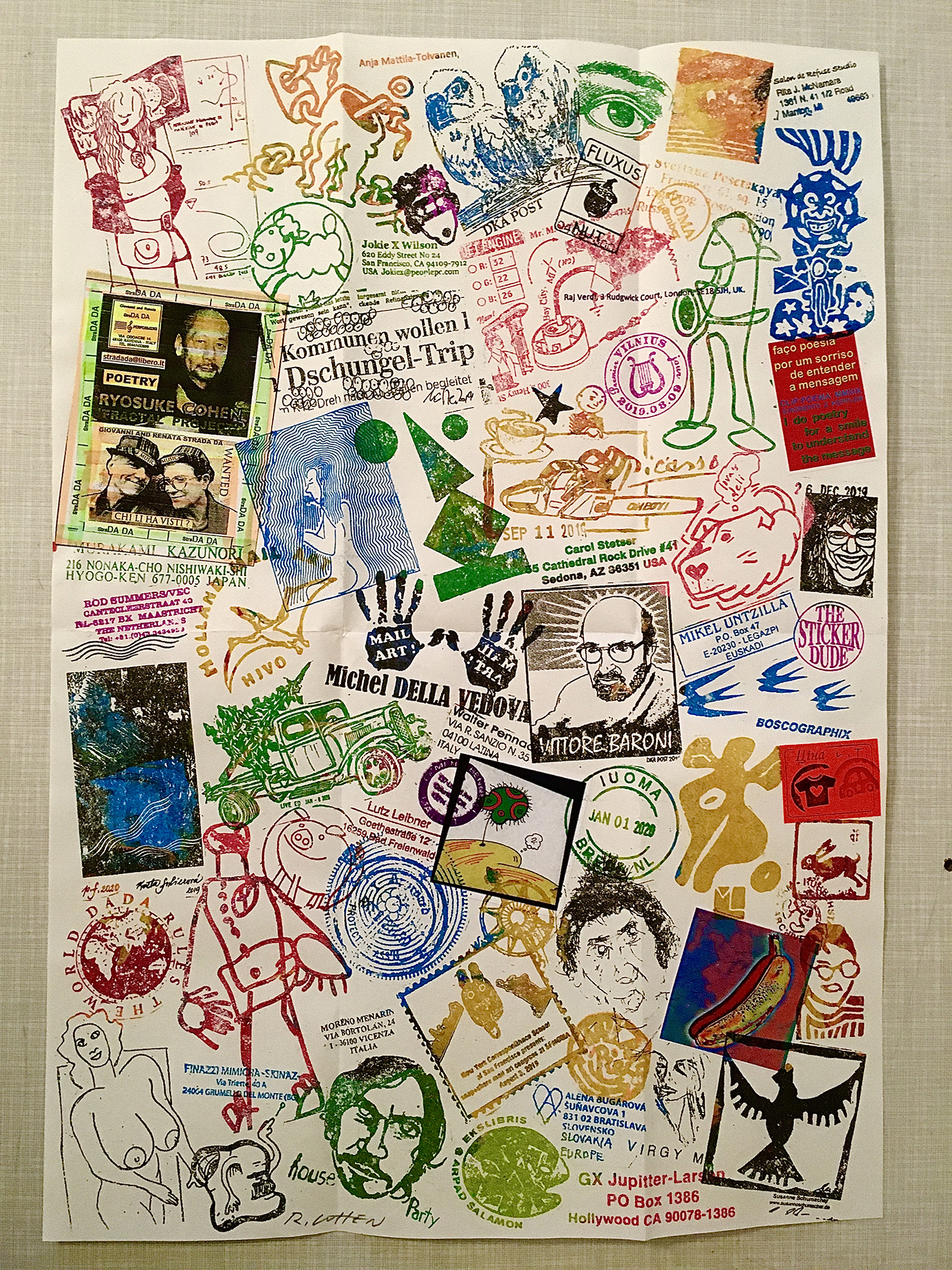 Ich freu mich, dass mein "Dada rules the world" Stempel bei Brain Cell 1071 dabei ist.
Mehr Informationen über das Mail-Art-Projekt "Brain Cell" von Ryosuke Cohen kann man hier nachlesen.
Unten eine Liste aller Teilnehmer.
I am happy that my "Dada rules the world" stamp is included with Brain Cell 1071.
More information about the mail art project "Brain Cell" by Ryosuke Cohen can be found here.
Below a list of all participants.