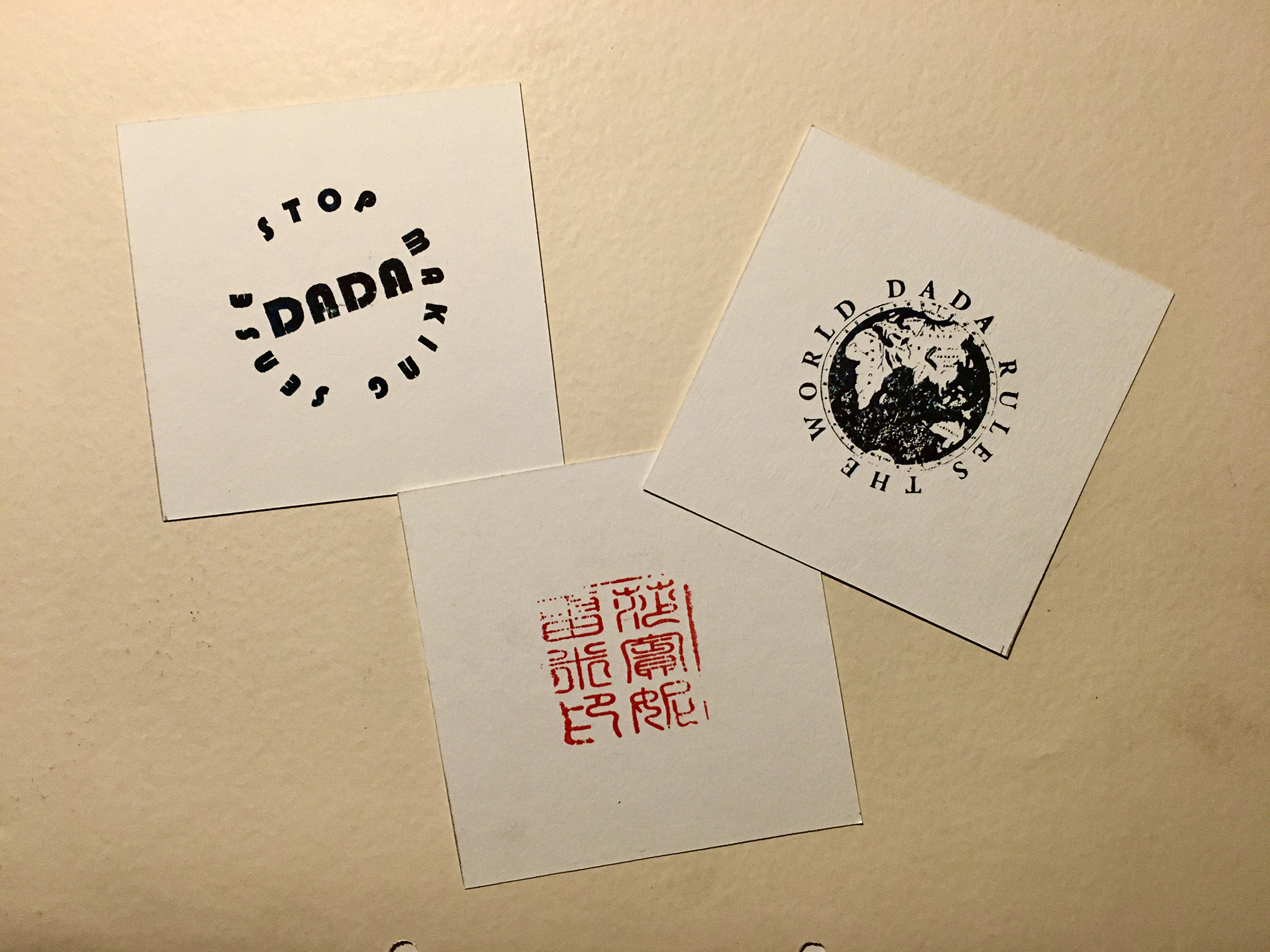 (Quelle: Mail Art & Art by Mail)
"Brain Cell ist ein Mail-Art-Projekt, das von Ryosuke Cohen im Juni 1985 begonnen wurde. Das Projekt ist ein vernetztes Kunstprojekt, bei dem einzelne Künstler Briefmarken, Aufkleber, Zeichnungen oder andere Bilder beisteuern. Diese werden per Post an Cohen geschickt, der sie als Teil jeder Zelle zusammenfügt und druckt. Er druckt 150 Exemplare (30 x 42 cm) mit einem kleinen Siebdrucksystem namens Cyclostyle (inzwischen nicht mehr in Produktion). Jeder Teilnehmer erhält per Post einen Brain-Cell-Druck zusammen mit einer Dokumentationsliste der Mitwirkenden weltweit.
Cohen behält eine Kopie für sich selbst. Einige der verbleibenden Brain-Cell-Drucke aus jeder Ausgabe werden in Sets von 30 aufeinander folgenden Ausgaben zusammengestellt. Diese Sets werden an Künstler und Mail Art Shows auf der ganzen Welt verschickt.
Cohen verwendet Brain Cell Drucke auch im Fractal Portrait Project (eine weitere lang laufende Kunstserie von Cohen) und als Ergänzung zu den Mail Art Add and Pass Seiten.
Alle acht bis zehn Tage erscheinen neue Brain Cell-Editionen. Mehr als neunhundert Editionen wurden bereits veröffentlicht.
Cohen beschrieb 1985 den Ursprung des Projektnamens: "Nun, ich werde meine Arbeit 'Brain Cell' nennen, weil die Struktur eines Gehirns durch ein Mikroskop wie das Diagramm des Mail Art Netzwerks aussieht. Tausende von Neuronen, die aneinander geklammert und aufeinander gestapelt sind, sind genau wie das Mail Art Netzwerk, glaube ich."
Brain Cell ist ein Kunst-Experiment in der Art der vernetzten Mail Art, bei dem sich ein Netzwerk von A aus erweitert, kopiert, weitergeleitet und sogar an den Absender zurückgeschickt wird. Dadurch entsteht eine Reihe von kybernetischen Zellen, die in einer nichtlinearen Ordnung interagieren können. Brain Cell hat zwischen 1985 und 2002 mehr als 6.000 Teilnehmer aus 80 Nationen gewonnen.
Einreichungsadresse Ryosuke Cohen | 2-5-208 Niihamacho | Ashiya-Stadt Hyogo | 659-0031 Japan
Infos braincell@k6.dion.ne.jp
info ryosukecohen.com
mittelgroße Stempel, Aufkleber und Ähnliches
erforderliche Eingaben 150″
english version: (infos by / source:  Mail Art & Art by Mail)
"Brain Cell is a mail art project begun by Ryosuke Cohen in June 1985. The project is a networked art project where individual artists contribute stamps, stickers, drawings or other images. These are sent through the mail to Cohen, who assembles and prints them as part of each cell. He prints 150 copies (30 x 42 cm) with a small silkscreen system called a Cyclostyle (now out of production). Each participant is mailed a Brain Cell print along with a documentation list of contributors worldwide.
Cohen keeps a copy for himself. Some of the remaining Brain Cell prints from each edition are assembled into sets of 30 consecutive editions. These set are sent to artists and Mail Art shows around the world.
Cohen also uses Brain Cell prints in the Fractal Portrait Project (another long running art series by Cohen) and as additions to Mail Art Add and Pass pages.
New Brain Cell editions are published every eight to ten days. More than nine hundred editions have been published.
Cohen described the origin of the project's name in 1985: "Well, I'll title my work 'Brain Cell', because the structure of a brain through a microscope looks like the diagram of the Mail Art network. Thousands of Neurons clung and piled up together are just like the Mail Art network, I believe."
Brain Cell is an art experiment in the vein of networked mail art, where a network expands from A, copied, forwarded and even returned to the originator. This produces a series of cybernetic cells, which can interact in a non-linear order. Brain Cell enlisted over 6,000 contributors from 80 nations between 1985 and 2002.
submission address Ryosuke Cohen | 2-5-208 Niihamacho | Ashiya-city Hyogo | 659-0031 Japan
description
info braincell@k6.dion.ne.jp
info ryosukecohen.com
medium rubber stamps, stickers and similar
required submissions 150″