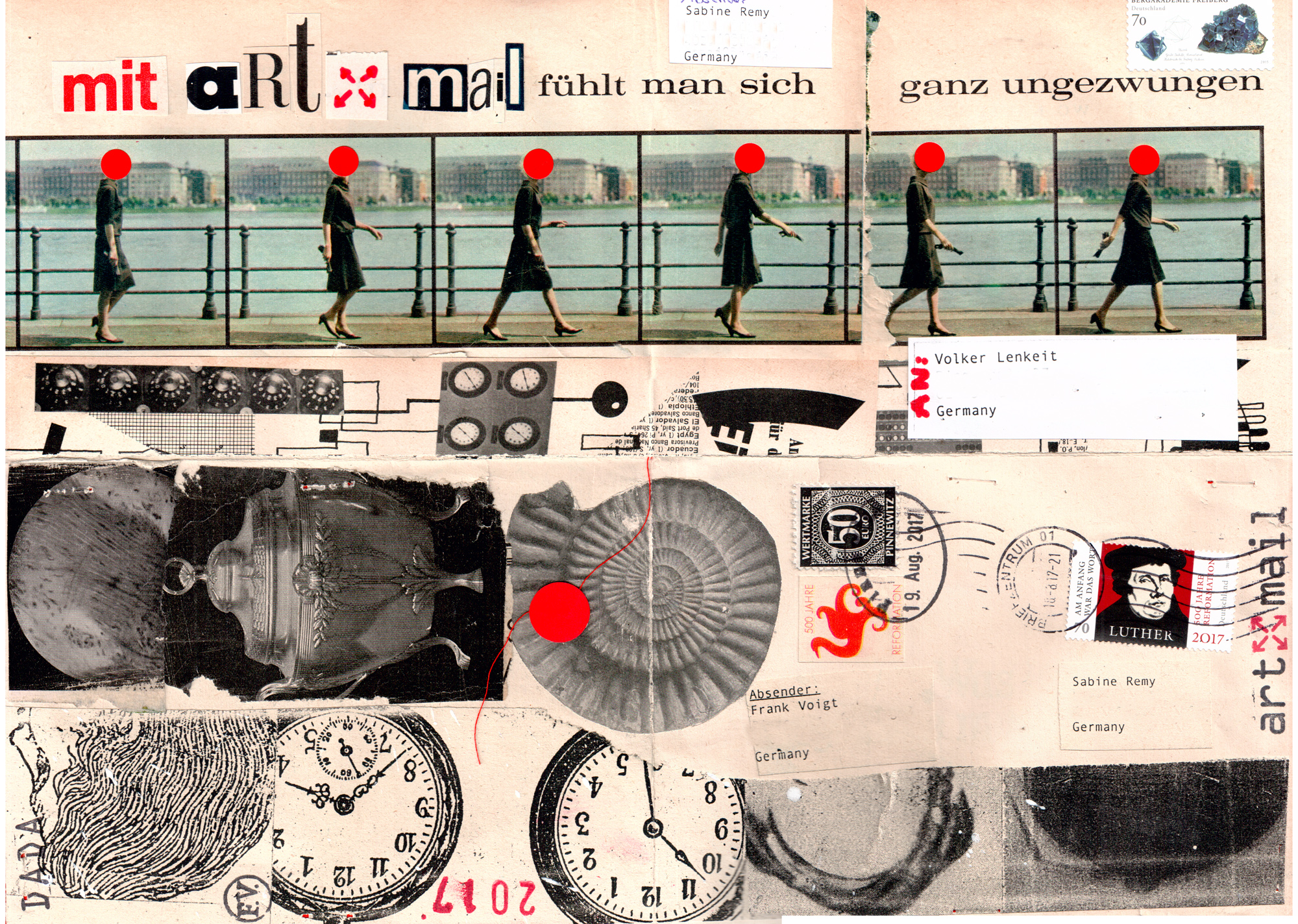 "mit art x mail fühlt man sich ganz ungezwungen"
"art x mail makes you feel completely relaxed"
Frank Voigt -> Sabine Remy -> Volker Lenkeit

Frank Voigt send me the started Art X Mail (lower part) to finish (upper part) and send to Volker Lenkeit. Thank you very much, Frank, it was much fun to join!
Frank Voigt hat mir den gestarteten Art X Brief geschickt (unterer Bereich), um ihn fertig zu stellen (oberer Bereich) und an Volker Lenkest weiter zu schicken. Vielen Dank Frank, dass ich mitmachen durfte! Das hat Spaß gemacht!