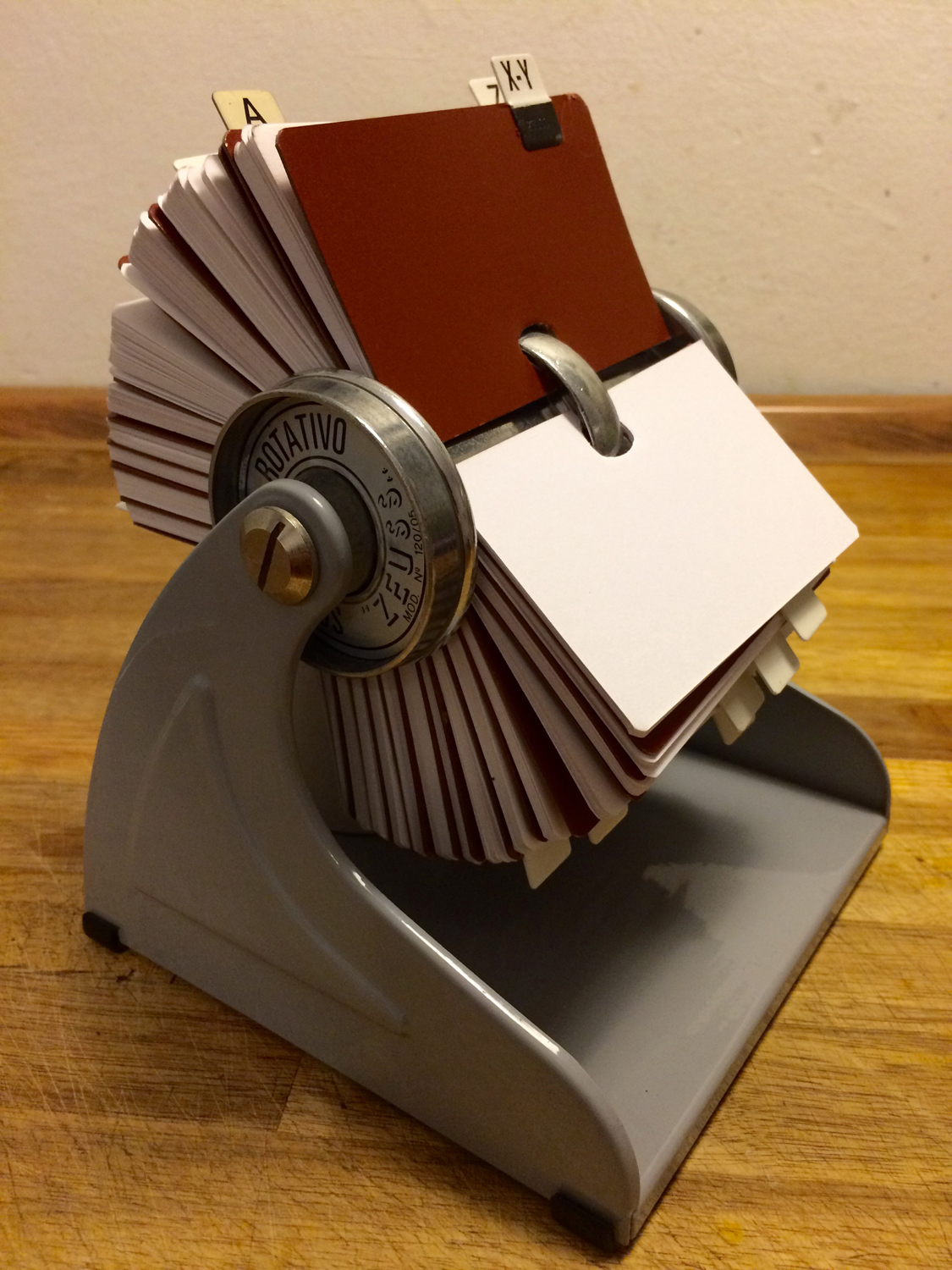 Frohes Neues Jahr für euch alle! Möge es ein friedliches, glückliches und gesundes 2018 werden – mögen Deine Träume in Erfüllung gehen!
Das ist mein neues Projekt für das neue Jahr: eine alte Rollkartei – mit nur 500 Karteikarten, eigentlich für Adressen und Telefonnummern – aber in meinem Händen jetzt am Start um collagiert zu werden. Yeah!
Happy New Year to all of you ! May it be a peaceful, happy and healthy 2018 – and my your dreams come true.
This is my new project for the new year: an old rotating file device – just 500 cards, actually for addresses and telephone numbers but now, in my hands ready to become glued. Yeah!