The Kollage Kit: Thema der Woche: "Collection"
My grandma told me that she had collected pennies for her weddingshoes since she was a child. And so she did. This inspired me to produce another collection-collage:
Miss Money is having a bath in her penny collection and is dreaming about getting married soon.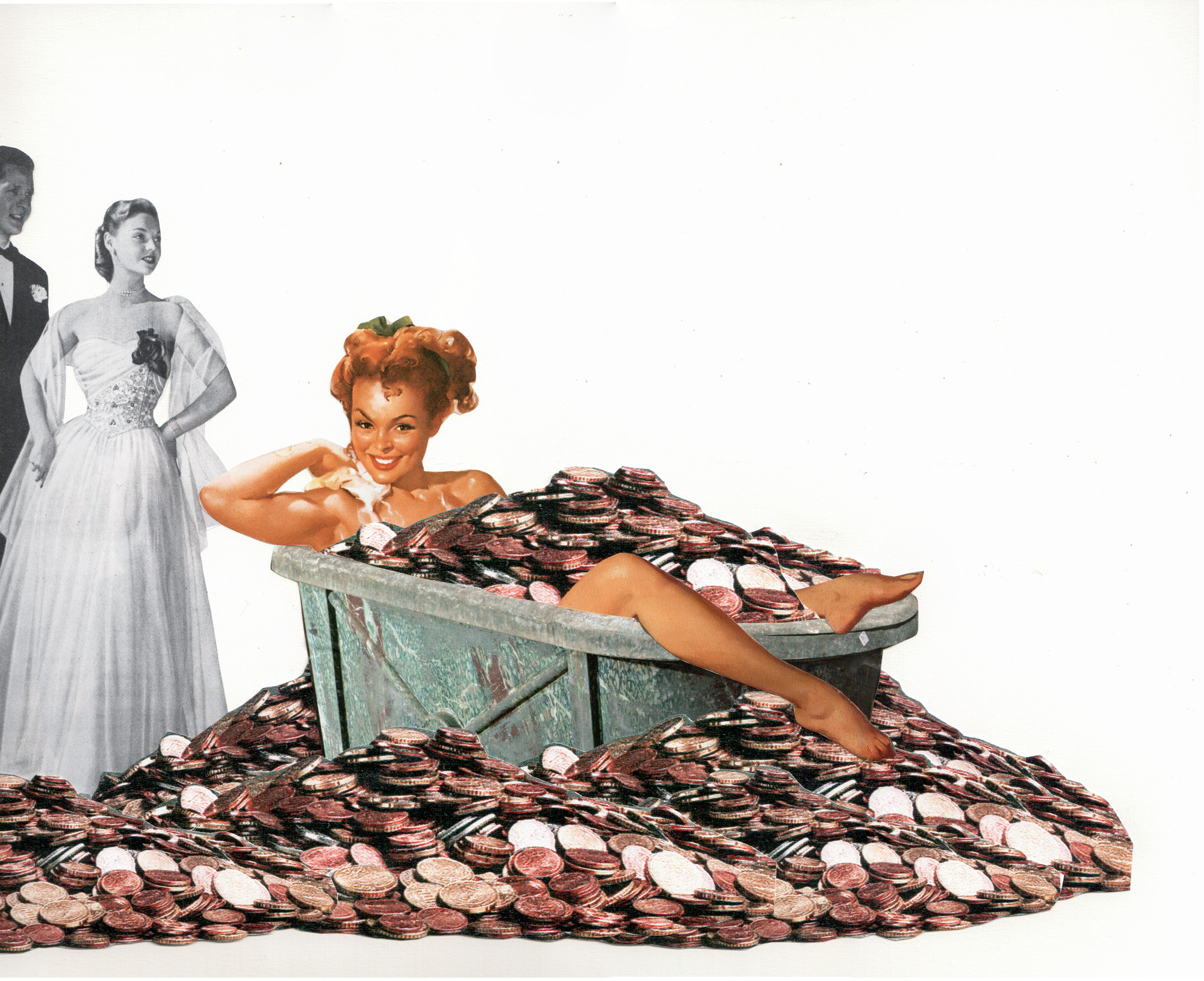 Collage 2013, 29,3 x 26,9 cm