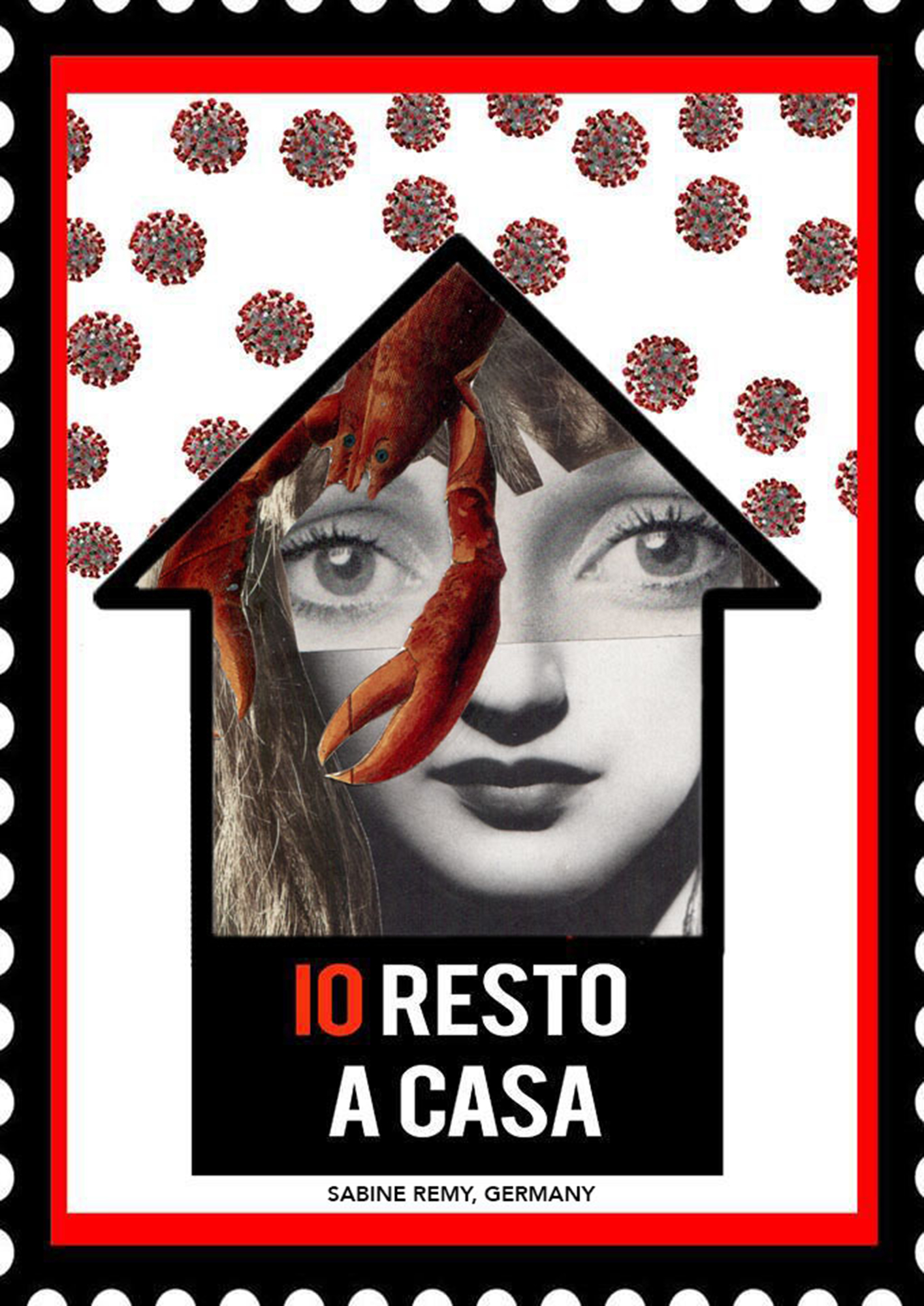 Das (s.o.) ist mein Beitrag zu Maya Lopez Muro´s Aufruf, sich an ihrem Briefmarkenprojekt zu beteiligen.
Sie hat die Briefmarke mit einem zu gestaltenden Innenraum des Hauses an viele Künstler via mail versendet, um diese zu gestalten und an sie zurück zu mailen. Mit den Briefmarken, die sie erhalten hat, stellt sie eine Din A 4 Seite zusammen (s.u.), die veröffentlicht werden, um dann von allen frei gedruckt und verwendet werden zu können. Meine Marke ist in Bogen Nummer 9 dabei – mit vielen anderen Teilnehmern, die Maya auch noch einmal in schriftlicher Form zusammengefasst hat (siehe Ende des Artikels)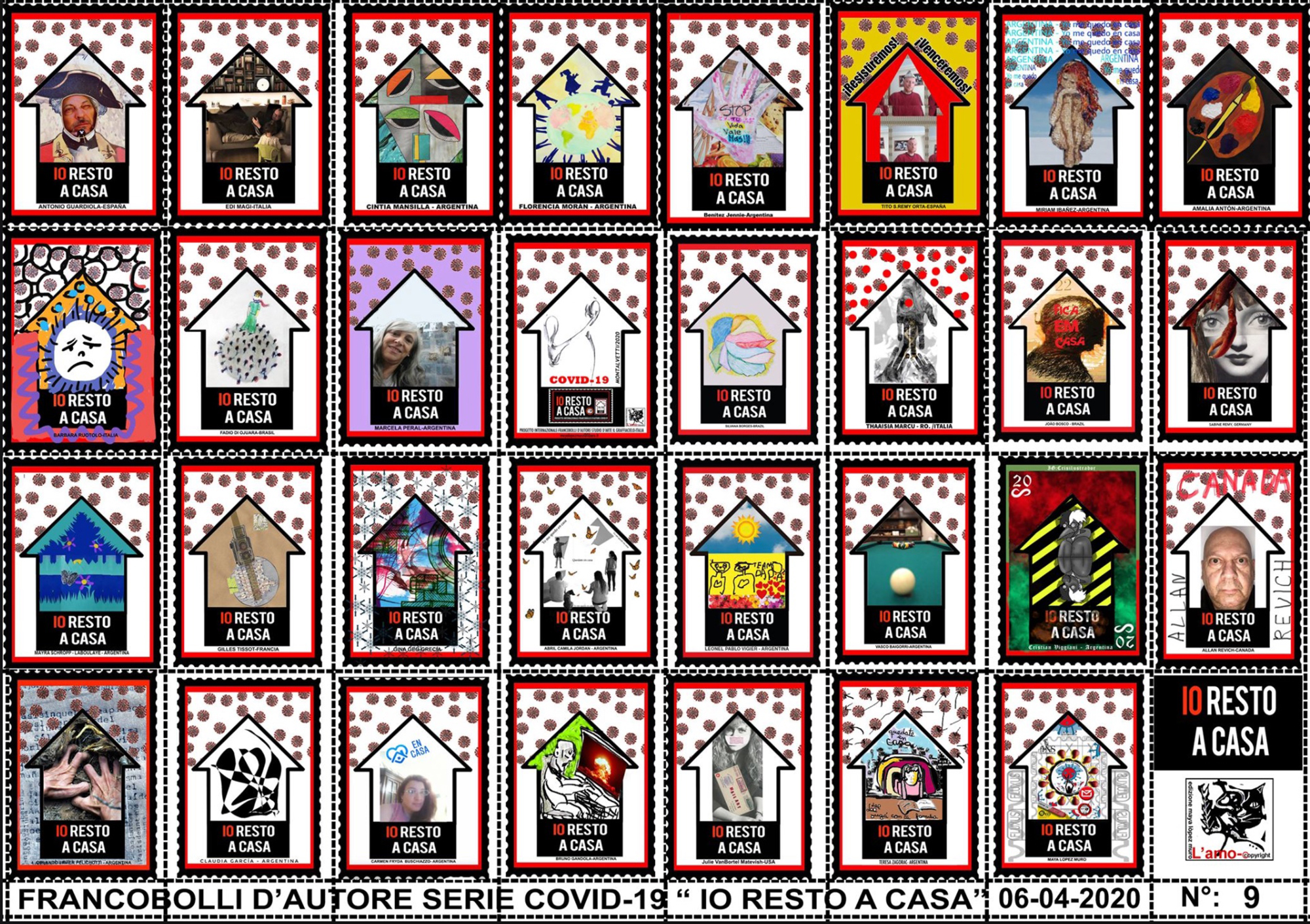 This (beginning of the article) is my contribution to Maya Lopez Muro´s call to participate in her stamp project.
She has sent the stamp with an interior of the house to be designed to many artists via mail to design and mail it back to them. With the stamps she received, she put together a Din A 4 page (see above), which will be published and can then be freely printed and used by everyone. My stamp is included in sheet number 9 – with many other participants, which Maya also summarized in written form (see below)