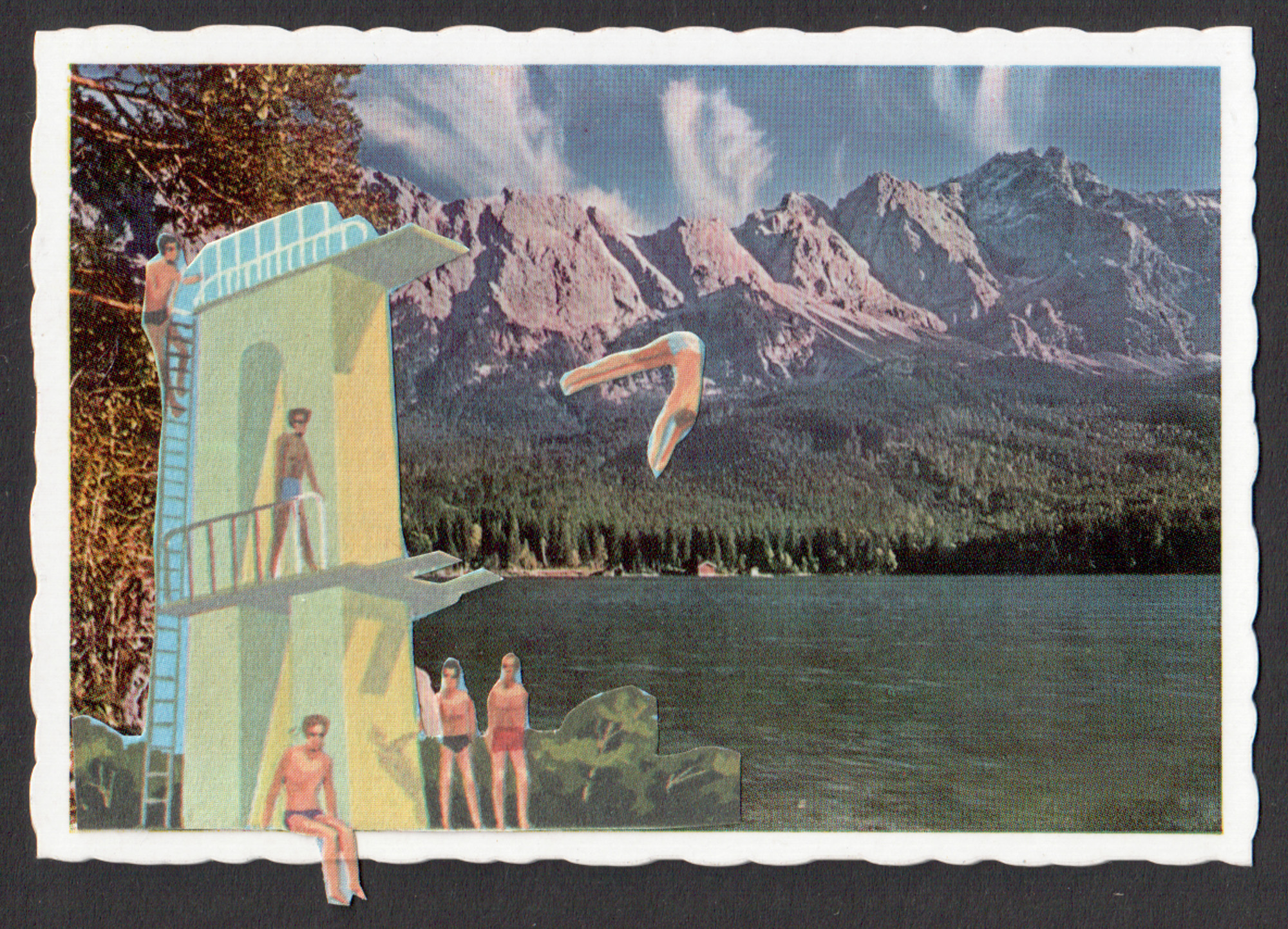 Collage 2013 – 6,5 x 9,5 cm
Nachdem ich das Postkarten-Leporello meines Großvaters entdeckt habe (aus den 30ger Jahren), bekam ich große Lust, mit solch kleinen Vintage-Souvenirs zu arbeiten. Natürlich kann ich das Andenken an meinen Großvater nicht zerschneiden oder bekleben, weswegen ich mir online ein Konvolut aus Leporellos und kleinen Souvenir-Foto-Steckbücher online gefunden und bestellt habe. Das ist eine erste Minikarte, die daraus entstanden ist.
After I´ve found my grandfather´s postcard-leporello from the 30ies I wanted  to work with these small vintage souvenirs. Because I certainly can´t destroy that one from my grandfather I found and bought some souvenir photo booklets online. And here is the first mini card I´ve made.