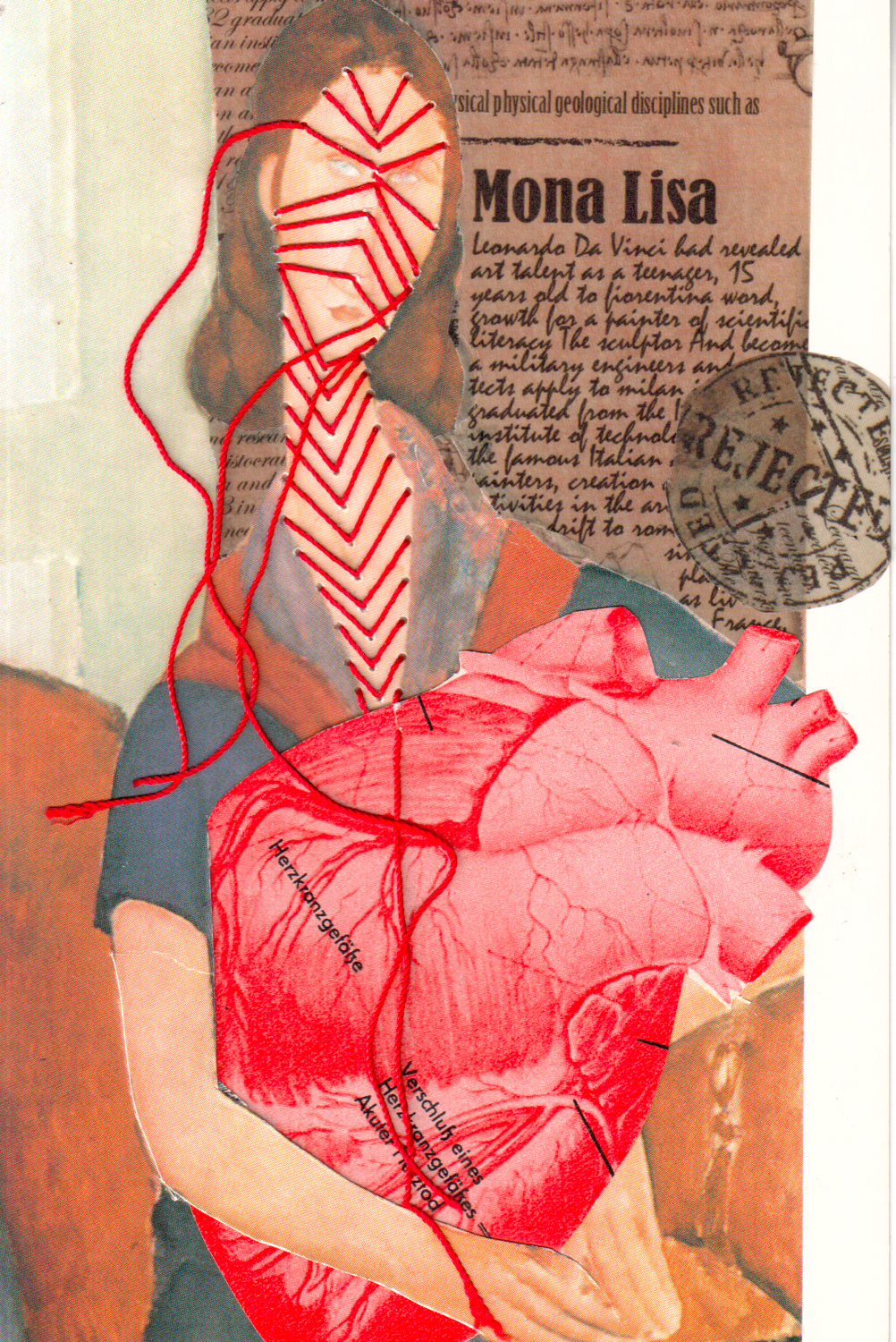 Collaboration No 31/ 2017 – started by Vizma Bruns (embroidery) finished by me
postardsize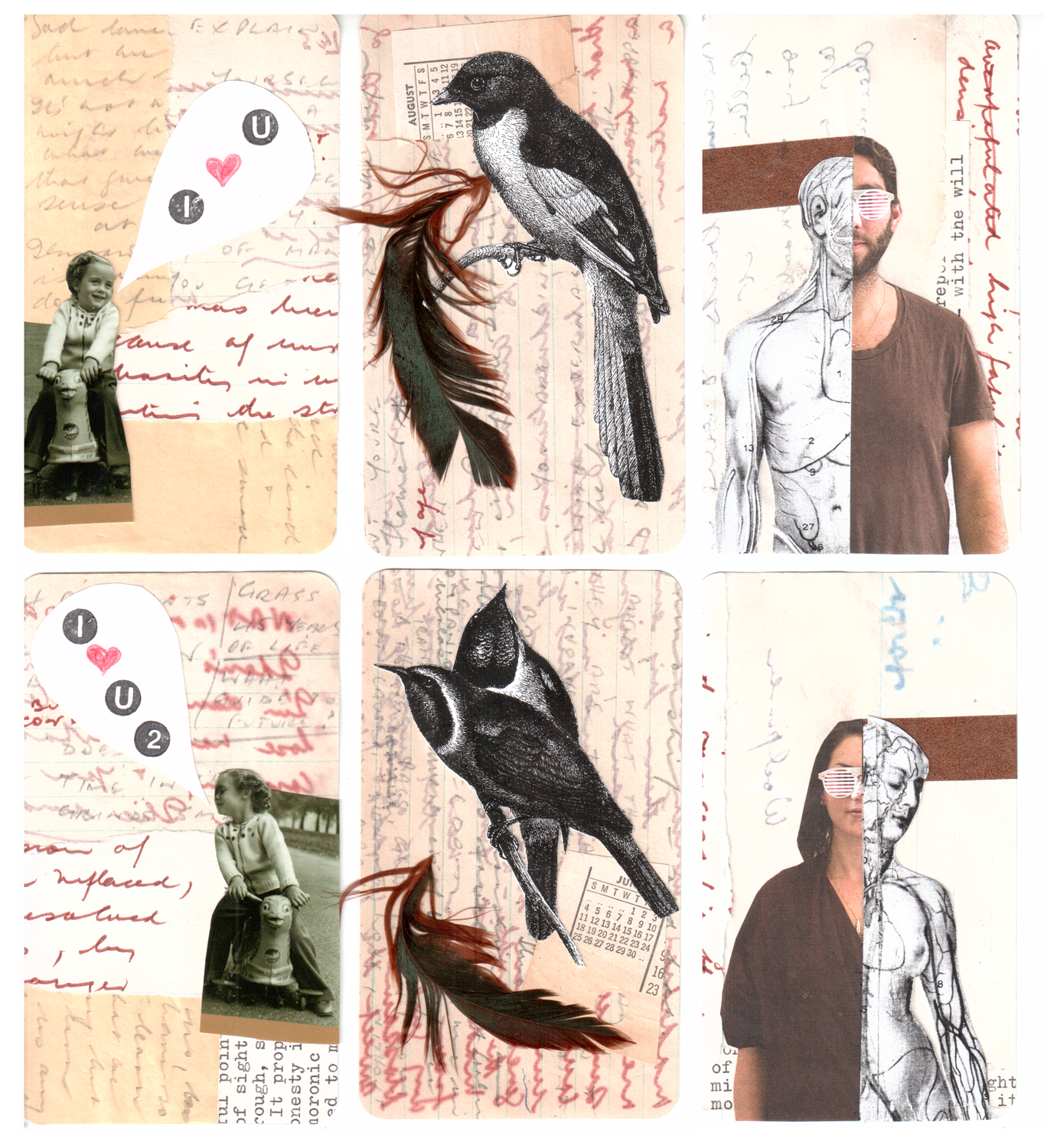 Vizma Bruns and I did some  tatortcard – sized collaborations again. She send me 6 started to finish – I finished (see above), will keep three and send three back to her.
Vizma Bruns und ich haben erneut einige Collabs in Tarotkartengröße gemacht. Sie hat mir 6 Starter geschickt – ich habe sie fertiggestellt (sie oben), behalte 3, 3 schicke ich an Vizma zurück.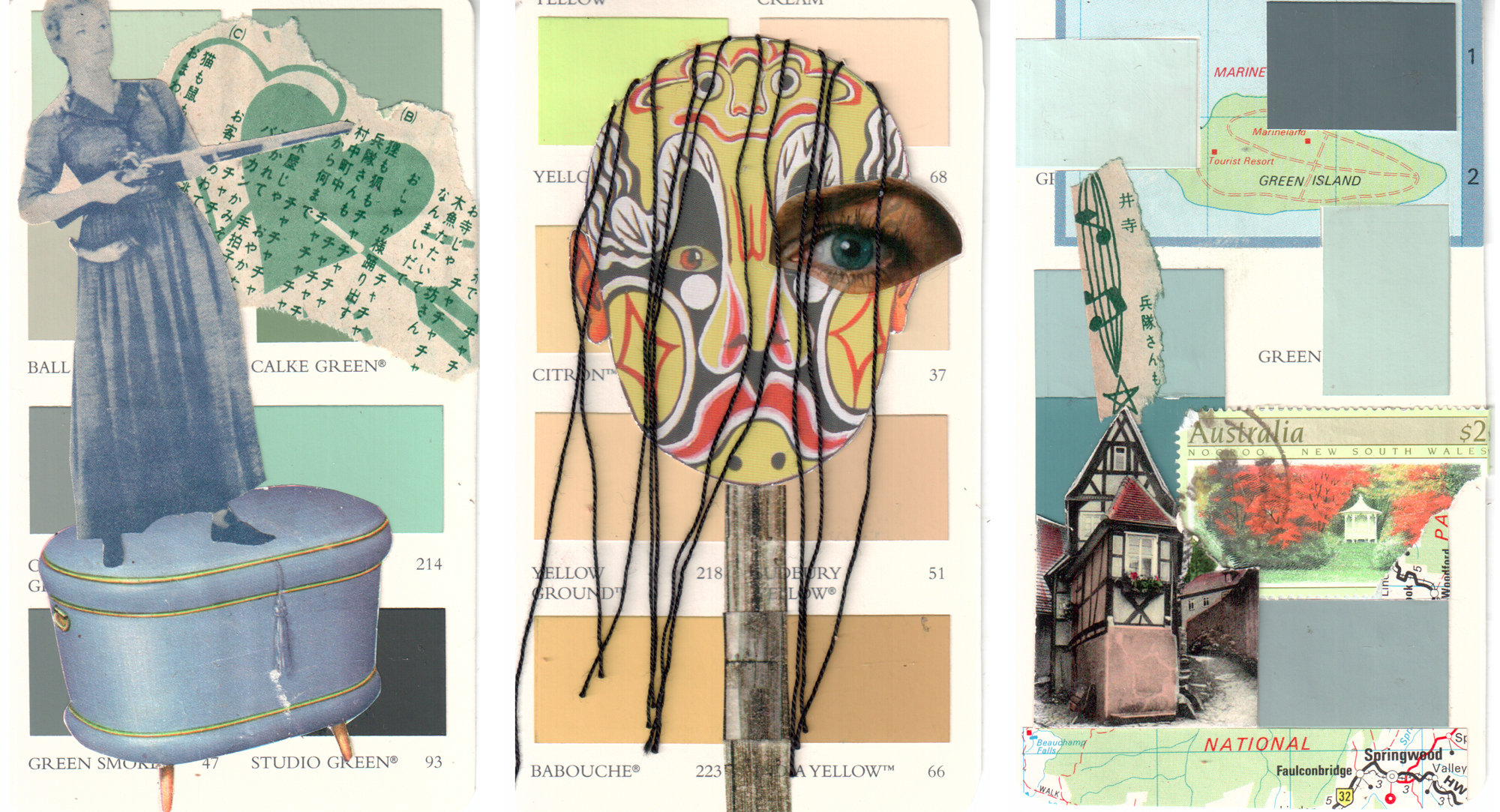 This time: I send her 6 starter, she finished them all and send me three back – (see above). Nice what she did!
Diesmal: Ich habe ihr 6 Starter geschickt, die sie alle fertiggestellt hat – 3 hat die behalten, 3 mir zurückgeschickt (siehe oben). Schön, was sie damit gemacht hat!