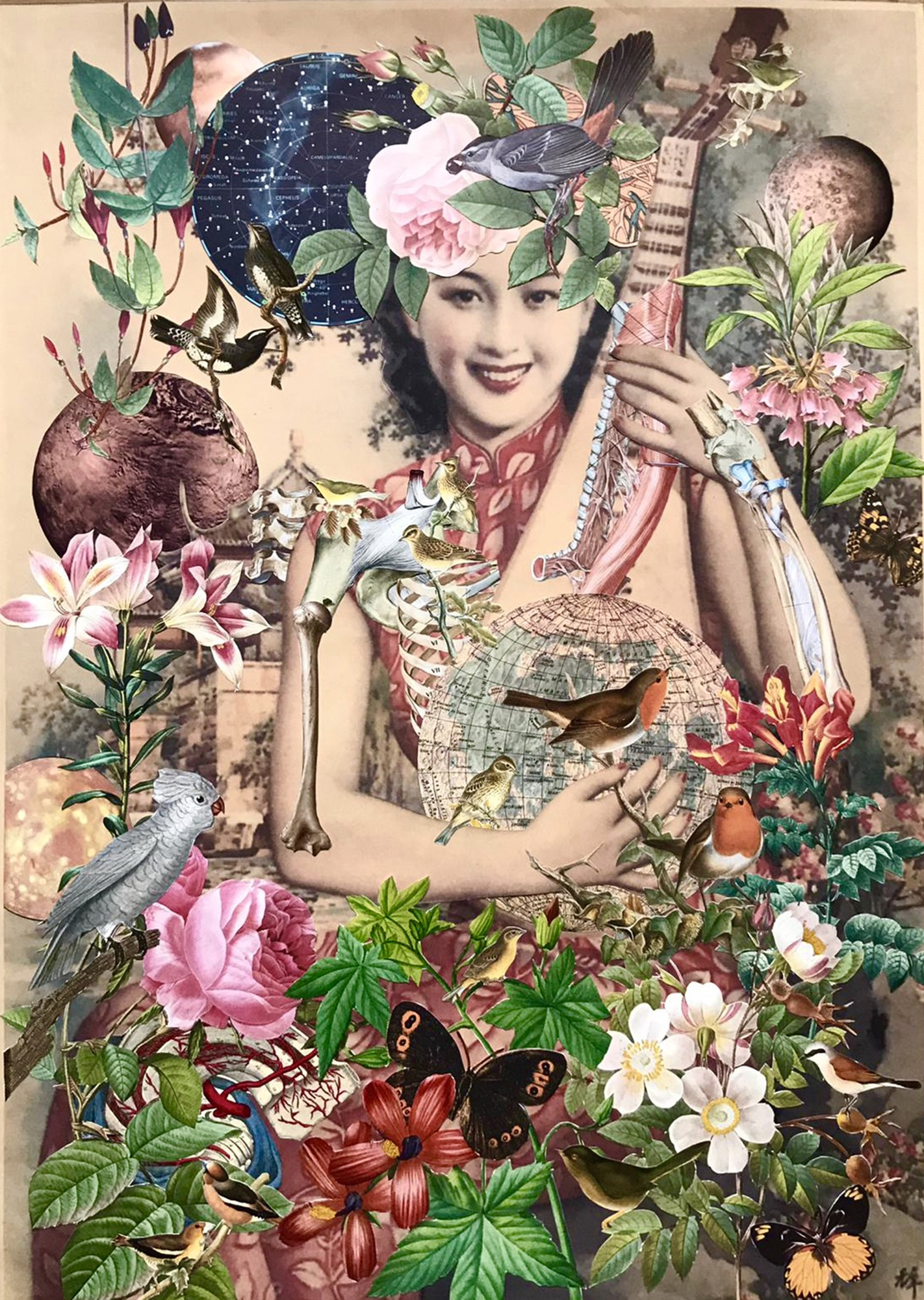 Nymph (5) – 70 x 50 cm /  27,5 x 19,7 inches
Also – wie gesagt – ich kann es mit den Nymphen nicht lassen – in diesen dunklen Zeiten brauche ich Positives um mich herum.
Vor etwa zwei Jahren habe ich aus China mehrere Poster mit den sogenannten "Shanghai Beauties"  geschenkt bekommen. Die Motive stammen aus den 1930ger Jahren und zeigen neben den Beauties auch damals berühmte Schauspielerinnen. Lange habe ich mich nicht getraut, diesen kostbaren Schatz anzurühren … jetzt aber schon.
Hier einige Details
english version:
So – as I said – I can't leave it with the nymphs – in these dark times I need positivity around me.
About two years ago I received several posters with the so-called "Shanghai Beauties" as a gift from China. The motifs are from the 1930s and show besides the Beauties also famous actresses at that time. For a long time I did not dare to touch this precious treasure … but now I do.
Above you can also see some details.