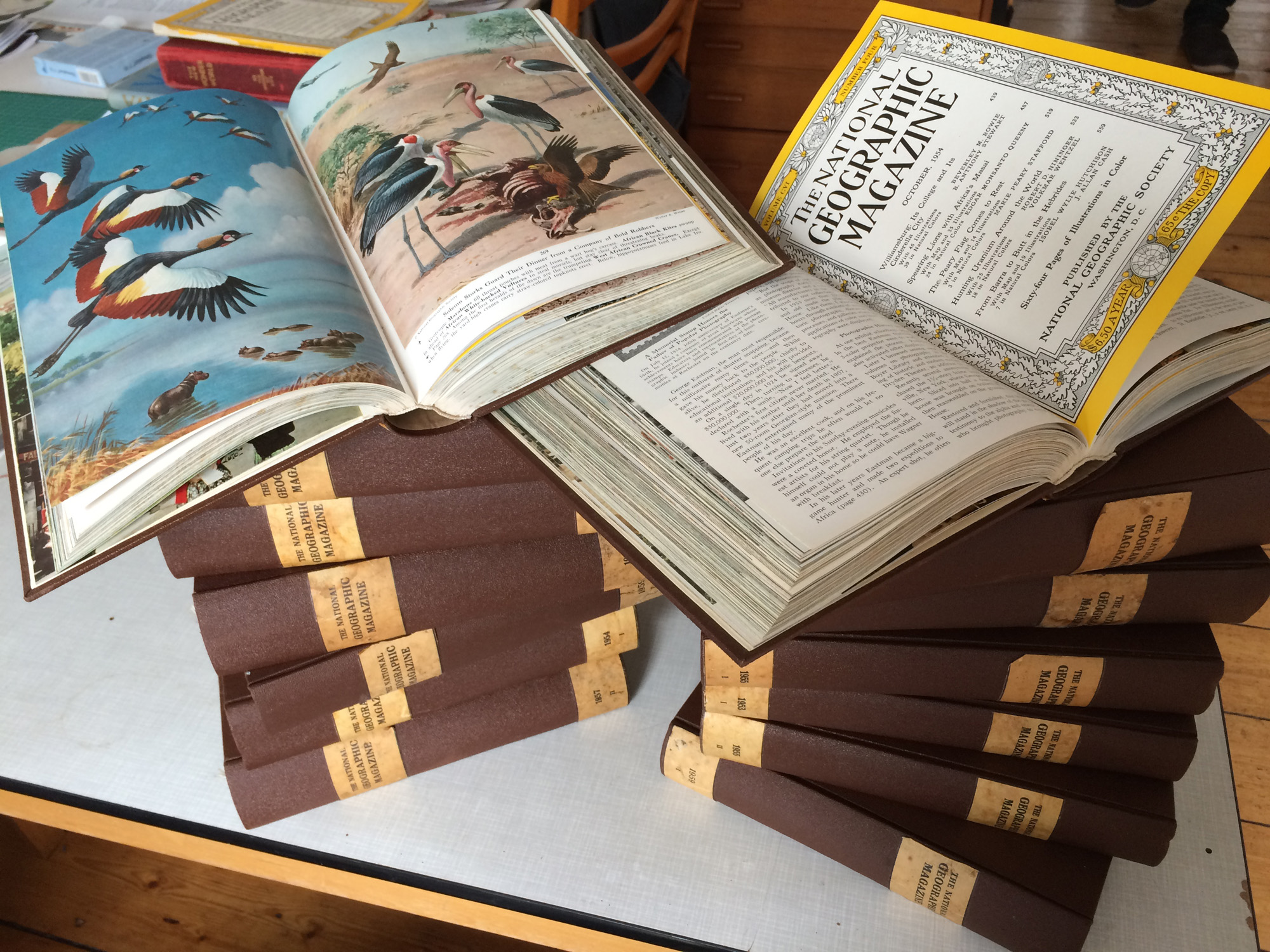 Nachdem ich während meines Aufenthaltes in den USA 2015 einen Stapel alter National Geographic Magazine gekauft habe (ein echter Schatz) sind sie auf dem Postweg verloren gegangen! Eine echte Tragödie für mich!
Jetzt habe ich im Netz einen großartigen Fund gemacht: Vollständige, gebundene Ausgaben von 1953 – 1959 in einem sehr guten Zustand für wenig Geld – ein echtes Schnäppchen! Sind sie nicht wunderschön?! Zur Schere gegriffen – und los geht´s!
After I bought a bunch of National Geographic Magazines during my stay in the USA 2015 (a real treasure for me) they lost while shipped! What a tragedy!
But a while ago I made a great find in the net: Complete hardcover edition issues from 1953 – 1959 in real good condition for littel money – a real bargain! Aren´t they beautiful?!  So – lets grab the scissors and go!